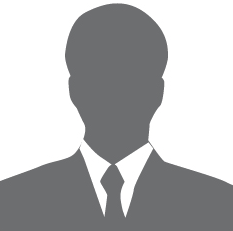 Research Officer
Division of Health Economics, Policy and Management
BA (USA), MPH (USA), DrPH (USA)
Biography
Dr. Ellie Andres joined the School of Public Health in 2017. She earned her Doctorate and Masters of Public Health from George Washington University in Washington, DC. Prior to coming to HKU, Dr. Andres worked as a researcher in the Department of Health Policy at George Washington University School of Public Health. She has conducted a variety of research about health and health care, including health care quality, disparities in care, comparative health policy, and maternal and child health policy. She has authored a number of papers in peer reviewed journals and has presented papers at the prestigious AcademyHealth conference, the foremost health policy/health services research meeting in the US, and the American Public Health Association Annual conference. Earlier in her career she worked at the National Partnership for Women and Families in Washington, DC and managed a free clinic in Chicago.
Selected Publications
Andres E, Baird S, Bingenheimer JB, Markus AR. Maternity Leave Access and Health: A Systematic Narrative Review and Conceptual Framework Development. Matern Child Health J. 2016 Jun;20(6):1178-92.
Andres E, Song A, Johnston JM. The Influence of Hospital Accreditation on Organisational Culture: A Hong Kong Public Teaching Hospital's Experience. BMC Health Serv Res. 2019 Jul 9;19(1):467.
Regenstein M, Andres E, Wynia M. Appropriate use of non-English-language skills in clinical care. JAMA 2013; 309(2): 145-146.
Regenstein M, Andres E, Nelson D, David S, Lopert R, Katz R. Medication information for patients with limited English proficiency: Lessons from the European Union. Journal of Law, Medicine and Ethics 2012; 40(4): 1025-1033.
Andres E, Wynia M, Regenstein M, Maul L. Should I call an interpreter?—How do physicians with second language skills decide? Journal of Health Care for the Poor and Underserved 2013; 24(2): 525-539.
Markus A, Andres E, West K, Garro N, Pellegrini C.Medicaid Covered Births, 2008-2010, in the Context of the Implementation of Health Reform. Women's Health Issues 2013; 23(5): e273-280.
Mead H, Andres E, Katch H, Siegel B, Regenstein M. Gender differences in psychosocial issues affecting low-income, underserved patients' ability to manage cardiovascular disease. Women's Health Issues 2010; 20(5):308-15.
Mead H, Andres E, Ramos C, Siegel B, Regenstein M. Barriers to effective self-management in cardiac patients: The patient's experience. Patient Educ Couns 2010; 79(1):69-76.
Back