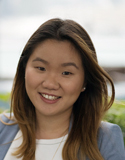 Biography
Ms. Myra Cheung joined the School of Public Health at the University of Hong Kong as Practicum Coordinator in 2019. Myra obtained her MSc in Public Health from the London School of Hygiene and Tropical Medicine in 2017, with a specialization in Health Promotion. She also holds a BSc with a major in Cell Biology and Genetics, and minor in Nutritional Sciences from the University of British Columbia.
Prior to joining HKU SPH, Myra's public health practice focused on strategy development and evaluation research. This led her to work with diverse stakeholders – including UNICEF, Zambia MOH, Cambodia HKI, Greater Vancouver Food Bank Society, and Singapore MOH – to implement and evaluate the impact of community-based and national nutrition interventions. In these projects, she held supervisory and capacity-building roles to strengthen research capabilities and empower stakeholders to deliver and monitor program activities.
Most recently, Myra worked with the Singapore Government in the Policy & Strategy Development Department at the Health Promotion Board, focusing on sugar and trans fat reduction the population's diet for the prevention of diabetes and other lifestyle-related diseases. She has conducted extensive research on front of pack labelling and developed a scheme that allows consumers to better compare beverage products based on nutrient quality. Concurrently, she has also worked to build the policy case to reduce trans fat in the food supply, of which a ban on partially hydrogenated oils has recently been announced early March 2019.
Her experience has made her passionate about translating evidence into effective, sustainable, and pragmatic strategies to promote healthier lifestyles, especially in the prevention of non-communicable diseases. Her research interests also include global health, health inequalities, and maternal child health.
Back