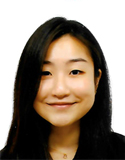 Post-doctoral Fellow
Division of Public Health Laboratory Sciences
Biography
Dr Chu received her Ph.D. from the School of Public Health at The University of Hong Kong in 2021. Her early research studies were focused on investigating genome wide minor variant evolution in seasonal influenza viruses using in vivo systems and next generation sequencing. Her current research is focused on defining vaccine-induced immunological escape and vaccine related enhancement of disease.
Selected Publications
Xu, X., Zhang, L., Chu, J., Wang, Y., Chin, A., & Chong, T. et al. (2021). A novel mechanism of enhanced transcription activity and fidelity for influenza A viral RNA-dependent RNA polymerase. Nucleic Acids Research, 49(15), 8796-8810.
Chin, A., Chu, J., Perera, M., Hui, K., Yen, H., & Chan, M. et al. (2020). Stability of SARS-CoV-2 in different environmental conditions. The Lancet Microbe, 1(1), e10.

Leong, N., Chu, D., Chu, J., Tam, Y., Ip, D., Cowling, B., & Poon, L. (2020). A six

‐

plex droplet digital RT

‐

PCR assay for seasonal influenza virus typing, subtyping, and lineage determination. Influenza And Other Respiratory Viruses, 14(6), 720-729.
Back