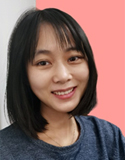 Post-doctoral Fellow
Division of Community Medicine and Public Health Practice
Biography
Dr Gong obtained her PhD degree from The University of Hong Kong in 2020. Her doctoral research mainly focused on socioeconomic disparities and lifestyle determinants of psychosocial health in children and adolescents using a large population-based longitudinal data. She is now working on secular trends of family services, the use of information and communication technologies and its association with family well-being.
Selected Publications
Gong WJ

, Fong DY, Wang MP, Lam TH, Chung TW, Ho SY. Increasing socioeconomic disparities in sedentary behaviors in Chinese children. BMC Public Health, 2019, 19(1):754.
Vandan N, Wong JH,

Gong WJ

, Yip PF, Fong DT. Health system responsiveness in Hong Kong: a comparison between South Asian and Chinese patients' experiences. Public Health, 2020, 182, 81-87.
Long XB, Li YQ, Yang MT, Huang L,

Gong WJ

, Kuang ES. BZLF1 attenuates transmission of inflammatory paracrine senescence in epstein-barr virus-infected cells by downregulating TNFα. J Virol, 2016, JVI-00999.
Back