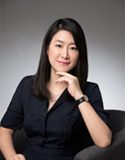 Tutor
MBBS (China), MPhil. (HK), PhD (HK)
Biography
Dr Han Li obtained her Ph.D. in Medicine from The University of Hong Kong in 2017. She also holds a medical degree (M.B.B.S.) from Nanjing Medical University, and M.Phil. in Public Health from The Chinese University of Hong Kong. Dr Han joined the School of Public Health, Li Ka Shing Faculty of Medicine, The University of Hong Kong as a Tutor in 2017. Before joining School of Public Health, she held research position in Department of Medicine, HKU. Dr Han also holds the Medical Doctor License in China. Prior to moving to Hong Kong, she had her medical training in Jiangsu Provincial People's Hospital (The First Affiliated Hospital of Nanjing Medical University) and her clinical work in Nanjing Drum Tower Hospital (The Affiliated Hospital of Nanjing University Medical School).
Dr Han's Ph.D. research project was a genetic epidemiological study by using case-control design evaluating the predisposing single-nucleotide polymorphisms (SNPs), environmental risk factors, as well as possible gene-environmental interaction that contribute to the development of lung cancer among never-smoking Chinese. Lung cancer is the commonest malignancy and has the highest cancer mortality worldwide which place a tremendous burden on public health. Given its increasing incidence rate among never-smoking Asian population, the study has the great impact on developing specific screening strategy and risk prediction model among never-smoking Asian population. Her M.Phil. research project was a randomized controlled trial (RCT) investigating the efficacy and safety of the soy isoflavones--a dietary supplement in controlling the symptoms and improving the quality-of-life (QOL) of patients with benign prostate hyperplasia (BPH).
Upon completion of two large epidemiology projects, she has learned core approaches and skills in designing, conducting, analyzing and reporting epidemiological and biomedical researches, particularly in observational study designs such as case-control studies and experimental study designs such as randomized controlled trials.
Selected Publications
Li HAN, Cheul-Kwong LEE, Herbert PANG, Hou-Tou CHAN, Iek-Long LO, Sze-Kwan LAM. Tak-Hong CHEONG, James Chung-Man HO. Genetic predisposition to lung adenocarcinoma among never-smoking Chinese with different epidermal growth receptor mutation status. Lung Cancer 2017
Ho JC , Au WY, Han L, Kwong YL, Ip MS. Effect of therapeutic arsenic exposure on pulmonary function. Respiratory Medicine 2013; 107(9):1423-30
William C.W. Wong, Eliza L.Y. Wong, Han Li, Joyce H. You, Suzanne Ho, Jean Woo, and Elsie Hui. The Journal of Alternative and Complementary Medicine. January 2012, 18(1): 54-60.
Back