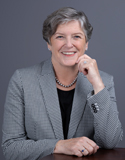 Associate Professor, Deputy Director (Education) and Division Head
Division of Health Economics, Policy and Management
BHE(Br Col), MHSA(Alberta), PhD(HK), FFPH(RCP)(UK)
Biography
Dr Janice Mary Johnston has worked for the School of Public Health and its precursor the Department of Community Medicine since July 1990 and has extensive research, undergraduate and post-graduate education, and service experience. She specialises in the field of health policy and management.
Within the broad scope of health service research, her major interests include topics that
have major impact on health service delivery and health care management locally and internationally,
introduce economic evaluation to improve health care delivery and
focus on improving equity in the provision and delivery of health care.
She is principle or co-investigator of a number of research projects with a focus on
organisation, management and quality of health care
manpower planning and projection
domestic health accounts
undergraduate and post-graduate teaching and learning.
In recent years, she has focused on developing the tools for and undertaking the evaluation of specific health service models including quality of care and healthcare accreditation, workload and team work within multidisciplinary teams, human resource management, hospital acquired infections, manpower planning and projection, aspects of care delivery for complex chronic diseases, assessing 'value for money' aspects of disease specific service delivery, waiting time, access to care, the public and private health care interface, computerisation of health care, and determinants of 'cross-border' health seeking behaviour and health care expenditure.
Back