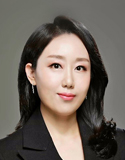 Assistant Professor (joint appointment with Department of Social Work and Social Administration [host])
Division of Behavioral Sciences
Biography
Dr Lee holds a joint appointment as Assistant Professor at the Department of Social Work and Social Administration (host) and the School of Public Health of Li Ka Shing Faculty of Medicine (co-host) starting in July 2019. She received her Ph.D. in Sociology with a Demography specialty from the University of Pennsylvania, U.S. She has a Master degree in Social Policy from Columbia University, New York, U.S.Her principal line of research focuses on how human behaviors are shaped by a process of reciprocal causation between the individual and the environment, with an emphasis on social determinants of mental health and cognitive function in later life. In general, Dr Lee's research aims to address less known issues to clarify the pathways underlying health inequalities across populations. Methodologically, she utilizes statistical approaches to handle population survey, spatial and big data aligning analytic strategies with the nature and scope of the research questions. Dr Lee participates in developing comparative research projects which evaluate social policies relevant to healthy aging process.
Selected Publications
Lee, Yeonjin, & Yeung, W.J.J. 2020. "The Country that Never Retires: The Gendered Pathways to Retirement in South Korea" Journals of Gerontology, Series B: Social Sciences
Lee, Yeonjin, & Yeung, W.J.J. 2019. "Gender Matters: Productive Social Engagement and the Subsequent Cognitive Changes among Older Adults" Social Science & Medicine 229:87-95
Lee, Yeonjin. 2018. "Adult Children's Educational Attainment and the Cognitive Trajectories of Older Parents in South Korea" Social Science & Medicine 209: 76-85.
Lee, Yeonjin. 2017. "Slender Women and Overweight Men: Gender Differences in the Educational Gradient in Body Weight in South Korea" International Journal for Equity in Health 16 (1): 202-220.
Lee, Yeonjin. 2017. "Does Context Matter? Literacy Disparities in Self-Rated Health Using Evidence from 17 Developed Countries" American Journal of Health Behavior 41(3): 287-300.
Lee, Yeonjin, Muennig, P., Kawachi, I., & Hatzenbuehler, M. 2015. "Effects of Racial Prejudice on the Health of Communities: A Multilevel Survival Analysis" American Journal of Public Health 105 (11): 2349-2355.
Back