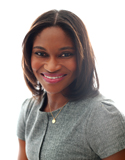 Tutor
BS in Environmental Science; MPH, PhD in Environmental Epidemiology
Biography
Dr Mason joined the School of Public Health as PhD student in 2016 and graduated with a doctorate degree in Environmental Epidemiology in 2020. Prior to this, Dr Mason earned a Master's in Public Health (MPH) from Florida International University and a Bachelor of Science in Environmental Science from the University of Maryland Baltimore County.
Dr Mason is currently an academic tutor who teaches a variety of courses from the University's MPH and MBBS program. She is also actively involved in the BASc in Global Health and Development Programme and the Practicum component of the MPH programme.
Dr Mason's research projects focused on air pollution and health (cardiovascular and respiratory diseases), temperature and health and air quality policies. She also has a keen interest in research relating to global health, climate change and sustainability.
Selected Publications
Tonya G Mason

, C. Mary Schooling,

JinJun Ran

, King Pan Chan, Linwei Tian. Does the AQHI reduce cardiovascular hospitalization in Hong Kong's elderly population? Environmental International. 2020

Tonya G Mason

, C. Mary Schooling, King Pan Chan, Linwei Tian. An evaluation of the air quality health index program on respiratory diseases in Hong Kong: An interrupted time series analysis. Atmospheric Environment. 2019;211: e151-158.

Tonya G Mason

, King Pan Chan ,C. Mary Schooling,

Aimin Yang, Yang Yang,

Benjamin Barratt, Linwei Tian.

Air quality changes after Hong Kong shipping emission policy: An accountability study. Chemosphere. 2019; 226: e616-624.

Shengzhi Sun, Wangnan Cao, Tonya G

Mason, Jinjun Ran, Hong Qiu, Jinhui Li, Yang Yang Hualiang Lin, Linwei Tian. Increased susceptibility to heat for respiratory hospitalizations in Hong Kong. Science of Total Environment. 2019;666:e197-204.
Back