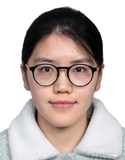 Post-doctoral Fellow
Division of Community Medicine and Public Health Practice
Biography
Dr Ning obtained her double Bachelor degree in Preventive Medicine and Statistics and Master degree in Nutrition & Food Hygiene at Peking University in 2014 and 2016 respectively. After graduation, she proceeded to her PhD study at University College London and her PhD topic was to examine the association between early life mental health and alcohol use behaviors in adulthood using two British birth cohorts.
Dr Ning's current research interest revolves around epidemiology and development of common mental disorders (e.g. depression and anxiety) over the life course. She is particularly interested in applying cutting-edge analytic techniques (e.g. g-formual, MSM, OWAS) in empirical studies.
Dr Ning is currently involved in several ongoing time sensitive projects including epidemiology of depression, anxiety and PTSD in Myanmar, mental health evolution before and during COVID-19 and vaccine uptake and its determinants using a population representative longitudinal sample nested in the Family Cohort.
Back