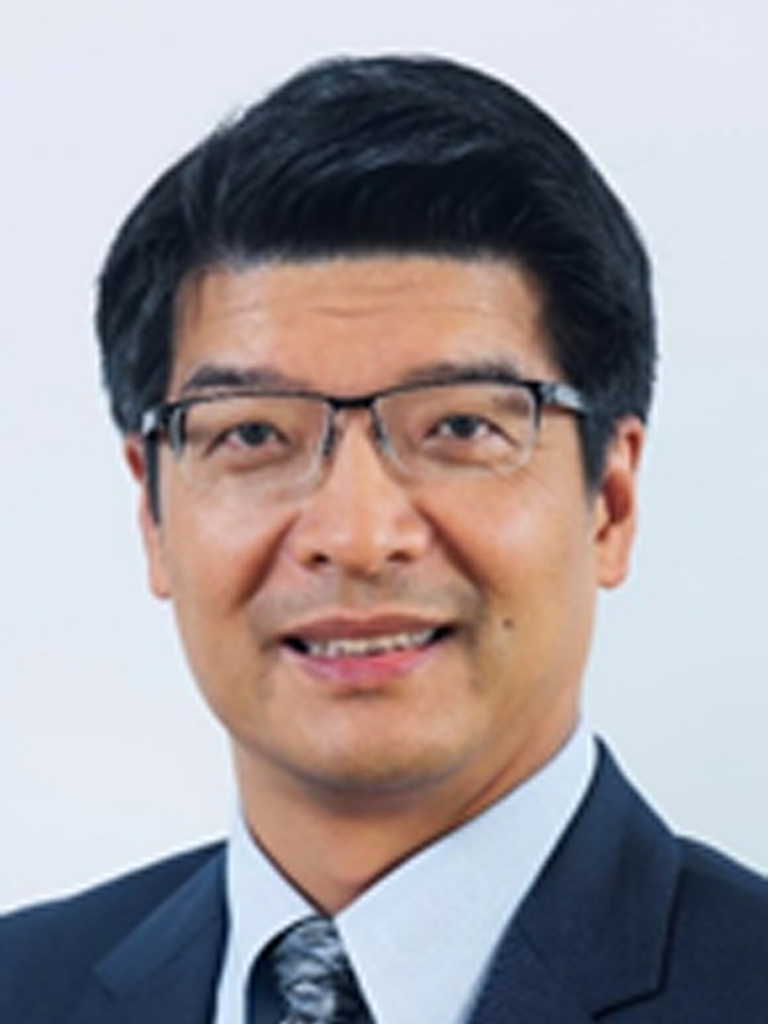 Clinical Associate Professor of Practice and Unit Head (Consulting Unit)
Division of Health Economics, Policy and Management
MBChB, MRCP(UK), FHKAM(Medicine), FHKAM(Community Medicine), FHKCP, FHKCCM, FRACMA, MBA
Biography
Dr Pang has double fellowship of the Hong Kong College of Community Medicine and Hong Kong College of Physicians specializing in geriatric medicine particularly in dementia. He is also a fellow of the Royal Australasian College of Medical Administrators and specialist in administrative medicine as well as geriatric medicine.
Before joining HKUMed, Dr Pang was the Head of Human Resources of the Hospital Authority, managing more than forty public hospitals in Hong Kong to provide strategic advice and leadership to the HR function of public hospitals. Prior to this role, he was the Hospital Chief Executive of the Grantham Hospital and Tung Wah Hospital and had worked in various roles at HA Head Office as Chief Manager of Cluster Services Division and Quality and Safety Division at Head Office. Dr Pang has over 15 years of executive experience in healthcare management with master degree in business administration. He has special interest in quality system and medical training of healthcare institutions. He had introduced and piloted the ACHS hospital accreditation system in Hong Kong for both public and private hospitals.
Currently, he is the current Council Member of the Hong Kong College of Community Medicine, the Council Member of the University of Hong Kong, the censor of the Administrative Medicine Sub-Specialty Board of the Administrative Medicine. He is appointed as assessor of the Australian Council of Healthcare Standards and has working experience for Aged Care in Australia. He was a member of Elderly Commission of HKSAR government, Education Committee of the Hong Kong Academic of Medicine, member of the Health Committee of Medical Council of Hong Kong. Dr Pang is also an Honorary Consultant of the Department of Medicine, Queen Mary Hospital.
Selected Publications
Fei-chau Pang,

Pui Hong Chung, Gabriel M Leung. Commentary: Innovating for health in China's Greater Bay Area. Chinese Center for Disease Control and Prevention Weekly 2022; 4(1).

Alastair P. Mah, Kelvin C. Tong, Linda L. Chan, Peter D. Hibbert,

Fei-chau Pan

g. Hong Kong healthcare workers' coronavirus disease 2019 (COVID-19) concerns: infection control, recognition and Staff wellbeing, duty arrangements. J Hosp Manag Health Policy 2021 | http://dx.doi.org/10.21037/jhmhp-20-142

.

PY Leung, Dr Lawrence Lai,

FC Pang,

and Annie Au. Leveraging on hospital accreditation for quality improvement

in Hong Kong. Building Quality in Health Care, Official Journal of Methodist International and International

Hospital

Federation 2010;

4 (2):

24-27.
V Wong,

FC

Pang.

Linking

research,

policy

and action:

Evidence-based

complementary

and

alternative

medicine.

Healthcare

Management (FORUM)

2006;19(1):21-26.

Pang FC,

Chow

TW,

Cummings

JL

et.

Effect

of

neuropsychiatric

symptoms

of

Alzheimer's

disease on

Chinese

and American caregivers.

Int J Geriatr

Psychiatry. 2002

Jan;17(1):29-34.
Back