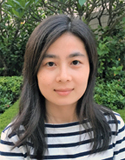 Research Assistant Professor
Division of Community Medicine and Public Health Practice
Biography
Dr. Sun joined School of Public Health in 2017. She obtained her PhD degree in 2016 at The Chinese University of Hong Kong. Her doctoral research was a multi-centre clinical trial to evaluate the effectiveness of behavioural activation combined with mindfulness in the treatment of subthreshold depression in primary care. Currently she is working on community-based engagement mental health projects and tobacco control policies projects. Her interests include mental health, psychotherapy for depression, mindfulness-based intervention, cost-effectiveness research, positive psychology and tobacco control policy study.
Selected Publications
Sun Y, Lam TH, Cheung YT, Wang MP, Wu Y, Chen J, Zhang X, Li WHC, Ho SY. (2021). First report on smoking and infection control behaviours at outdoor hotspots during the COVID-19 pandemic: an unobtrusive observational study. Int J Environ Res Public Health, 18(3), 1031. doi: 10.3390/ijerph18031031.
Sun Y, Wong SYS, Zhang D, Chen CHJ, Yip BHK. (2021). Behavioral activation with mindfulness in treating subthreshold depression in primary care: A cost-utility and cost-effectiveness analysis alongside a randomized controlled trial. J Psychiatr Res, 132, 111-115. doi: 10.1016/j.jpsychires.2020.10.006.
Fung SSW, Lam TH, Sun Y

*

, Man PKW, Ip JCM, Wan ANT, Stewart S, Ho SY. (2020). A cluster randomized controlled trial of more appreciation and less criticism in Hong Kong parents.

J Fam Psychol

, 34(6), 731-739. doi: 10.1037/fam0000628. *corresponding author.
Sun Y, Luk TT, Wang MP, Shen C, Ho SY, Viswanath K, Chan SSC, Lam TH. (2019). The reliability and validity of the Chinese Short Warwick-Edinburgh Mental Well-being Scale in the general population of Hong Kong.

Qual Life Res

, 28(10), 2813-2820. doi: 10.1007/s11136-019-02218-5.

Sun Y, Möller J, Lundin A, Wong SYS, Yip BHK, Forsell Y. (2018). Utilization of psychiatric care and antidepressants among people with different severity of depression: a population-based cohort study in Stockholm, Sweden.

Soc Psychiatry Psychiatr Epidemiol

, 53(6), 607-615. doi: 10.1007/s00127-018-1515-0.

Wong SYS, Sun Y, Chan ATY, Leung MKW, Chao DVK, Li CCK, Chan KKH, Tang WK, Mazzucchelli T, Au AML, Yip BHK. (2018). Treating subthreshold depression in primary care: a randomized controlled trial of behavioral activation with mindfulness.

Ann Fam Med

, 16(2), 111-119. doi: 10.1370/afm.2206.

Liu Z, Sun Y, Zhong B. (2018). Mindfulness-based stress reduction for family carers of people with dementia.

Cochrane Database Syst Rev

, 8(8), CD012791. doi: 10.1002/14651858.CD012791.pub2.
Back