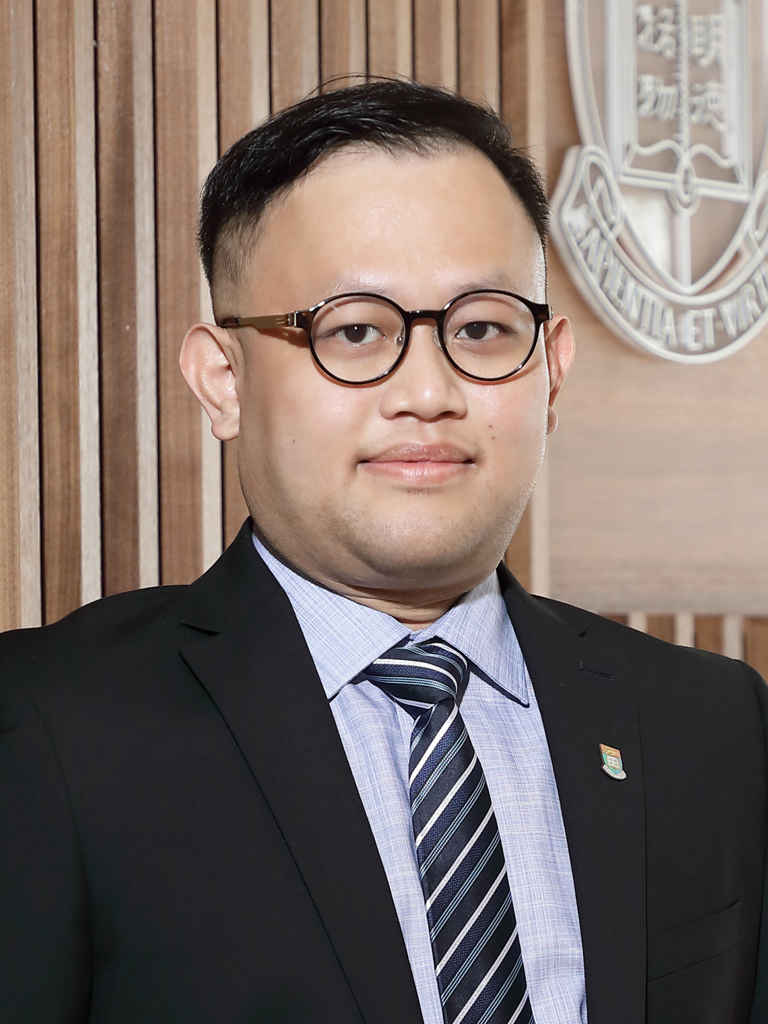 Assistant Professor
Division of Public Health Laboratory Sciences
Biography
Dr Hein Tun is a public health veterinarian and received his Ph.D. degree from the University of Hong Kong. He then moved to Canada to pursue his postdoctoral research at the Gut Microbiome Laboratory of the University of Manitoba where he held an additional role as a lab manager. After 2 years working for microbiome and resistome research in food animals, human and the environment, he joined with the SyMBIOTA research team at the Department of Pediatrics in the University of Alberta to study roles of infant gut microbiome in health and diseases using the Canadian Healthy Infant Longitudinal Development (CHILD) birth cohort.
His research interests range from studies on the role of human and animal microbiome in health and diseases to surveillance of antimicrobial resistant bacteria (resistome) in the interface of human, animals and the environment. His research findings have been frequently featured in major international media and also highlighted in Nature Outlook.
Dr Tun received several awards, scholarships, and fellowships including the Dik Zwart Award during his Ph.D. study. He is also the winner of two prestigious fellowship awards of Canada including the Canadian Institutes of Health Research (CIHR) fellowship and the Alberta Innovates (AI) Postdoctoral Fellowship.
Selected Publications
Tun HM, Bridgman SL, Chari R, Field CJ, Guttman DS, Becker AB, Mandhane PJ, Turvey SE, Subbarao P, Sears MR, Scott JA, Kozyrskyj AL; CHILD Study Investigators. 2018. Roles of birth mode and infant gut microbiota in intergenerational transmission of overweight and obesity from mother to offspring. JAMA Pediatr. 172(4):368-377.
Liu S*, Tun HM*, Leung FC, Bennett DC, Zhang H, Cheng KM. 2018. Interaction of genotype and diet on small intestine microbiota of Japanese quail fed a cholesterol enriched diet. Sci Rep. 8(1):2381
Koleva PT, Tun HM, Shestopaloff K, Konya T, Guttman DS, Becker AB, Mandhane PJ, Turvey SE, Subbarao P, Sears MR, Scott JA, Kozyrskyj AL; CHILD Study Investigators. 2017. Sex-specific impact of asthma during pregnancy on infant gut microbiota. Eur Respir J. 50(5):pii: 1700280.
Liu R*, Tun HM*, Jahan M, Farenhorst A, Kumar A, Fernando DW, Khafipour E. 2017. Comparison of DNA-, PMA-, and RNA-based 16S rRNA illumina sequencing for detection of live bacteria in water. Sci Rep. 7:5752.
Tun HM, Konya T, Takaro TK, Brook JR, Chari R, Field CJ, Guttman D, Becker AB, Mandhane PJ, Turvey SE, Subbarao P, Sears MR, Scott JA, Kozyrskyj AL; CHILD Study Investigators. 2017. Exposure to household furry pets influences the gut microbiota of infant at 3-4 months following various birth scenarios. Microbiome. 5(1):40.
Fernando D, Tun HM, Poole J, Patidar R, Li R, Mi R, Amarwansha G, Fernando D, Khafipour E, Farenhorst A, Kumar A. 2016. Detection of antibiotic resistance genes in source and drinking water samples from a first nation community in Canada. Appl Environ Microbiol. 82(15):4767-4775.
Tun HM, Cai Z, Khafipour E. 2016. Monitoring the survivability and infectivity of porcine epidemic diarrhoea virus (PEDv) in infected on-farm earthen manure storages (EMS). Front Microbiol. 7:265.
Lu WH*, Tun HM*, Sun BL, Mo JY, Zhou QF, Deng YX, Xie QM, Bi YZ, Leung FC, Ma JY. 2015. Re-emerging of porcine respiratory and reproductive syndrome virus (lineage 3) and increased pathogenicity after genomic recombination with vaccine variant. Vet Micro. 175(2-4):332-240.
Tun HM, Mauroo NF, Yuen CS, Ho JCW, Wong MT, Leung FC. 2013. Microbial diversity and evidence of novel homoacetogens in the gut of giant panda (Ailuropoda melanoleuca). PloS One. 9(1):e79902.
Hoque MA*, Tun HM*, Hassan MM, Khan SA, Islam MN, Giasuddin M, Osmani MG, Islam MA, Thornton RN, Burgess GW, Skerratt LF, Selleck P, Burn E, Debnath NC, Leung FC. 2013. Molecular epidemiology of Influenza A (H5N1) viruses, Bangladesh, 2007-2011. Prev Vet Med. 111:314-318.
Bennett DC*, Tun HM*, Kim JE, Leung FC, Cheng KM. (2013) Characterization of cecal microbiota of the Emu (Dromaius novaehollandiae). Vet Microbiol. 166:304-310.
Tun HM, Brar MS, Khin N, Jun L, Hui RK, Dowd SE, Leung FC. 2012. Gene-centric metagenomics analysis of feline intestinal microbiome using 454 junior pyrosequencing. J Microbiol Methods. 88(3):369-76.
Tun HM, Shi M, Wong CL, Ayudhya SN, Amonsin A, Thanawongnuwech R, Leung FC. 2011. Genetic diversity and multiple introductions of porcine reproductive and respiratory syndrome viruses in Thailand. Virol J. 8:164.
Back