Valkenburg, Sophie Alessandra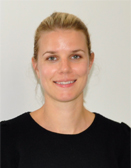 Assistant Professor, HKU Pasteur Research Pole
Division of Public Health Laboratory Sciences
BioMedSci, BSci(Hons), DPhil
Biography
Dr Sophie Valkenburg is a junior group leader in the international HKU Pasteur Research Pole, School of Public Health. Her research team is focussed on immune correlates of protection from influenza infection. Using a combination of mouse and human models with cellular assays and flow cytometry the team is poised to study the the effects of vaccination in the elderly of Hong Kong, correlation of immunity with infection and patterns of immune escape.

She obtained her PhD from training at the University of Melbourne, Australia on CD8 T cell immunity to influenza infection with Dr Katherine Kedzierska. Dr Valkenburg joined the University of Hong Kong for her postdoctoral training with Dr Leo LM Poon to explore universal influenza vaccines.
Selected Publications
Clemens EB, van de Sandt C, Wong SS, Wakim LM, Valkenburg SA. Harnessing the Power of T Cells: The Promising Hope for a Universal Influenza Vaccine. Vaccines. 2018 Mar 26;6(2).
Tam YH, Valkenburg SA, Perera RAPM, Wong JHF, Fang VJ, Ng TWY, Kwong ASK, Tsui WWS, Ip DKM, Poon LLM, Chau CKV, Barr IG, Peiris JSM, Cowling BJ. Immune Responses to Twice-Annual Influenza Vaccination in Older Adults in Hong Kong. Clin Infect Dis. 2018 Mar 5;66(6):904-912
Valkenburg SA, Zhang Y, Chan KY, Leung K, Wu JT, Poon LL. Pre-existing Antibody-Dependent Cellular Cytotoxicity-Activating Antibody Responses Are Stable Longitudinally and Cross-reactive Responses Are Not Boosted by Recent Influenza Exposure. J Infect Dis. 2016 Oct 15;214(8):1159-63
Valkenburg SA, Josephs TM, Clemens EB, Grant EJ, Nguyen TH, Wang GC, Price DA, Miller A, Tong SY, Thomas PG, Doherty PC, Rossjohn J, Gras S, Kedzierska K. Molecular basis for universal HLA-A*0201-restricted CD8+ T-cell immunity against influenza viruses. Proc Natl Acad Sci U S A. 2016 Apr 19;113(16):4440-5.
Valkenburg SA, Mallajosyula VVA, Li OTW, Chin AWH, Carnell G, Temperton N, Varadarajan R, Poon LLM. Stalking influenza by vaccination with pre-fusion headless HA mini-stem. Sci Rep. 2016 Mar 7;6:22666.
Valkenburg SA, Li OT, Mak PW, Mok CK, Nicholls JM, Guan Y, Waldmann TA, Peiris JS, Perera LP, Poon LL. IL-15 adjuvanted multivalent vaccinia-based universal influenza vaccine requires CD4+ T cells for heterosubtypic protection. Proc Natl Acad Sci USA 2014, 15;111(15):5676-81.
Valkenburg SA, Quiñones Parra S, Gras S, Komadina N, McVernon J, Wang Z, Halim H, Iannello P, Cole C, Laurie K, Kelso A, Rossjohn J, Doherty PC, Turner SJ and Kedzierska K. Acute emergence and reversion of influenza A virus quasispecies within CD8+ T cell antigenic peptides. Nature Comms 2013:4:2663.
Back