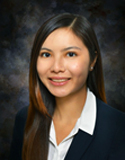 Biography
Ms Claudia Wong is a tutor at the School of Public Health in the LKS Faculty of Medicine, teaching both undergraduate and postgraduate courses.
A nurse by training, Ms Wong obtained her nursing degree and worked in Hospital Authority (HA) in Hong Kong. She was then awarded with Chevening Scholarship and completed her MSc International Health Policy at London School of Economics and Political Science (LSE). Prior to joining HKU School of Public Health, she worked in a healthcare consulting company, supporting health advisory such as World Health Organization (WHO) consultancy.
Her research interests include comparative health policy, health economics, health financing and health service research.
Back