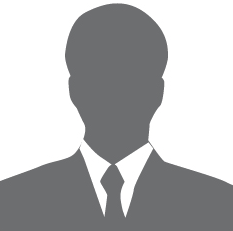 Research Officer
Division of Community Medicine and Public Health Practice
Biography
Dr. Wong received her Mater of Public Health and Master of Philosophy in Community Medicine from the School of Public Health, the University of Hong Kong. She completed her doctoral degree in the Faculty of Kinesiology and Physical Education at the University of Toronto. She received CIHR (Canadian Institutes of Health Research)/ HSFC (Heart and Stroke Foundation of Canada) Fellowship in Population Intervention for Chronic Disease Prevention. She worked as post-doctoral fellow in the Education University of Hong Kong and continued her research in physic activity in young people after her return to Hong Kong. Her other research history includes smoking cessation, promoting health literacy in general population, and health profiling in construction workers.
Selected Publications
Wong, BY*, Smith, G, SO, HCF, Chung, LMY, Poon, G, Chung, JWY. Health literacy across the general population of Hong Kong: A cross-sectional study. BMC Public Health. (Under review). *Corresponding author
Chung, JWY, Wong, BY, Yan, VCM, Chung, LMY, So, HCF, CHAN, A. Cardiovascular health of construction workers in Hong Kong: A cross-sectional study. International Journal of Environmental Research and Public Health, 2018, 15,1251; do I: 10.3390/ ijerph15061251
Wong BY*, Faulkner G, Buliung R. GIS measured environmental correlates of active school transport: A systematic review of 14 studies. International Journal of Behavioral Nutrition and Physical Activity. 2011;8.39. *Corresponding author
Wong BY, Faulkner G, Buliung R, Irving H. Mode shifting in school travel mode: Examining the prevalence and correlates of active school transport in Ontario, Canada. BMC Public Health.2011;11:618.
Wong BY, Cerin E, Ho SY, Mak KK, Lo WS, Lam TH. Adolescents' physical activity: competition between perceived neighborhood sport facilities and home media resources. International Journal of Pediatric Obesity. 2010; 5(2):169-176.
Back