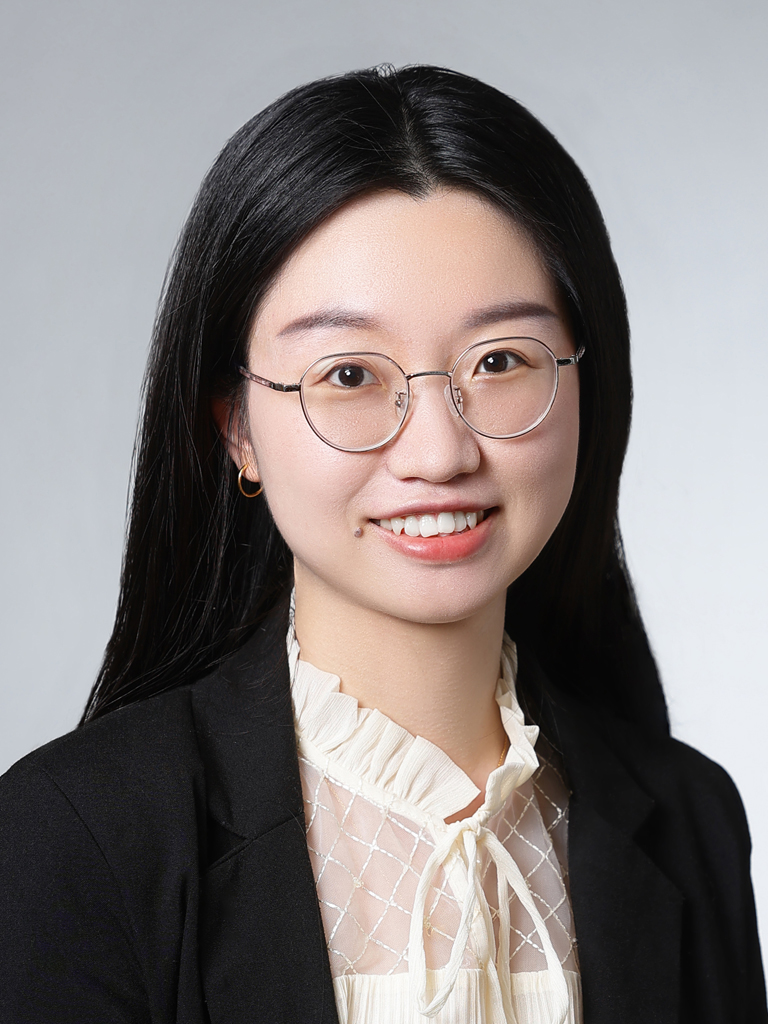 Post-doctoral Fellow
Division of Public Health Laboratory Sciences
Biography
Dr. Zhao Jin obtained her Ph.D degree from the School of Public Health (Shenzhen) of the Sun Yat-Sen University. During her Ph.D, she used different cell lines and animal models to work on IFN-stimulated genes (ISGs) that regulates antiviral immunity in order to understand the broadly antiviral mechanisms of ISG and exploring novel antiviral targets.
Dr. Zhao joined the School of Public Health as Post-doctoral Fellow in 2022. Her current research focuses on the mechanisms of virus transmission. Study the modes of transmission for influenza and other respiratory viruses.
Selected Publications
Li M, Chen J, Liu Y, Zhao J, Li Y, Hu Y, Chen YQ, Sun L, Shu Y, Feng F, Sun C. Rational design of AAVrh10-vectored ACE2 functional domain to broadly block the cell entry of SARS-CoV-2 variants. Antiviral Res. 2022 Sep;205:105383.

Zhao J,

Teng T, Wang J. An Autographa californica nucleopolyhedrovirus-encoded microRNA, AcMNPV-miR-4, downregulates the expression of host gene alg-2. J Gen Virol. 2022 Jul;103(7).

Zhao J,

Chen J, Wang C, Liu Y, Li M, Li Y, Li R, Han Z, Wang J, Chen L, Shu Y, Cheng G, Sun C. Kynurenine-3-monooxygenase (KMO) broadly inhibits viral infections via triggering NMDAR/Ca2+ influx and CaMKII/ IRF3-mediated IFN-β production. PLoS Pathog. 2022 Mar;18(3):e1010366.
Wu C#, He Y#, Zhao J#, Luo K, Wen Z, Zhang Y, Li M, Cui Y, Liu Z, Wang C, Han Z, Li G, Feng F, Li P, Chen L, Sun C. Exacerbated AIDS Progression by PD-1 Blockade during Therapeutic Vaccination in Chronically Simian Immunodeficiency Virus-Infected Rhesus Macaques after Interruption of Antiretroviral Therapy. J Virol. 2022 Feb 9;96(3):e0178521.Ct. (#Co-first authorship)
Wu C, Zhao J, Li R, Feng F, He Y, Li Y, Huang R, Li G, Yang H, Cheng G, Chen L, Ma F, Li P, Sun C. Modulation of Antiviral Immunity and Therapeutic Efficacy by 25-Hydroxycholesterol in Chronically SIV-Infected, ART-Treated Rhesus Macaques. Virol Sin. 2021 Oct;36(5):1197-1209
Feng F, Hao H, Zhao J, Li Y, Zhang Y, Li R, Wen Z, Wu C, Li M, Li P, Chen L, Tang R, Wang X, Sun C. Shell-mediated phagocytosis to reshape viral-vectored vaccine-induced immunity. Biomaterials. 2021 Sep;276:121062.

Zhao J#,

Li R#, Li Y, Chen J, Feng F, Sun C. Broadly Antiviral Activities of TAP1 through Activating the TBK1-IRF3-Mediated Type I Interferon Production. Int J Mol Sci. 2021 Apr 28;22(9). (#Co-first authorship)

Zhao J,

Chen J, Li M, Chen M, Sun C. Multifaceted Functions of CH25H and 25HC to Modulate the Lipid Metabolism, Immune Responses, and Broadly Antiviral Activities. Viruses. 2020 Jul 6;12(7).
Back