Awardee for the 2020/21 Cohort
Among 120 applications received from 43 places of origins across six continents, Dr Kai Ning Cheong is named the 2nd NAM-HKU Fellow in Global Health Leadership.
Born in Singapore, Dr Cheong was educated and trained in Hong Kong and the United Kingdom in multiple medical fields with diverse work experiences in both the developing and the developed world. She has spearheaded a team to develop and run a paediatric field hospital during a five-month humanitarian mission with Médecins Sans Frontières in South Sudan; worked in gene therapy for primary immunodeficiencies at Great Ormond Street Children's Hospital (UK); and coordinated a multidisciplinary team on a novel integrated healthcare service delivery model for rheumatology patients at the new Hong Kong Children's Hospital. Through formal training provided by this Fellowship, Dr Cheong aspires to translate her vision in building comprehensive, sustainable and inclusive 'treat-to-target' paediatric healthcare service models into reality and to better integrate innovative technology into existing healthcare systems.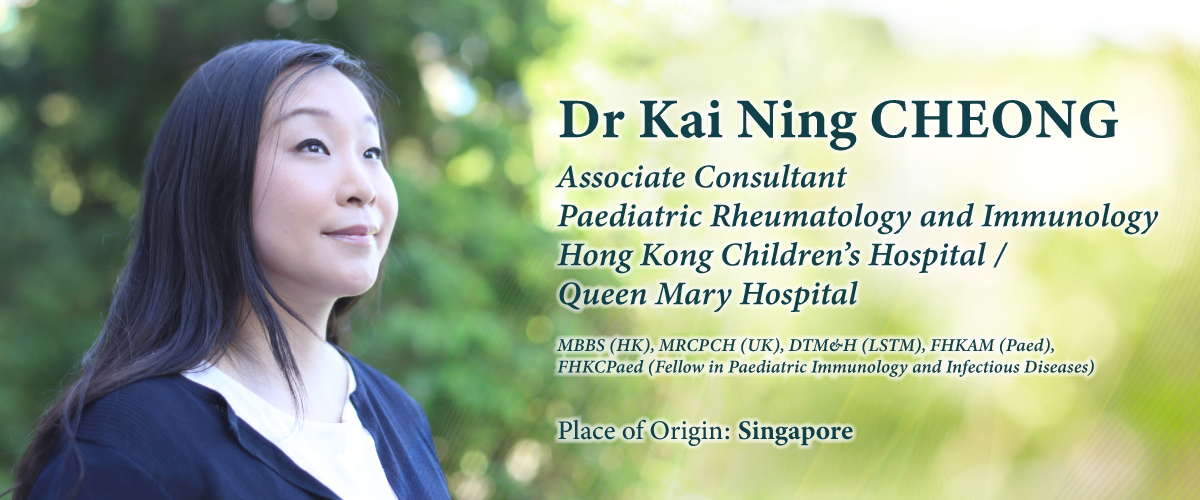 Mark Your Calendar
Recruitment for the 2021/2022 cohort will commence in summer/fall 2020. Stay tuned!
Awardee for the 2019/20 Cohort

Among nearly 100 applications received from 31 economies across six continents, Dr Chinmoy Sarkar is named the inaugural NAM-HKU Fellow in Global Health Leadership.

Born and raised in India and educated in his home country and the United Kingdom, Dr Sarkar is the concept lead, developer and PI of the UK Biobank Urban Morphometric Platform (UKBUMP) project which involves spatial modelling and development of the world's largest health-specific built environment data platform studying links between built environment and health. His goal is to develop more robust and causal models of associations between built environment and health and test them on some of the world's leading epidemiological cohorts, with an objective of informing urban health policies that can accurately incentivize or constrain positive or negative urban externalities and lifestyles respectively. Through formal training provided by the Fellowship, Dr Sarkar hopes to develop the science of healthy cities, and create/retrofit spaces and places in our neighbourhoods and cities that support healthy behaviours and lifestyle. View more about Dr Chinmoy Sarkar and his work here.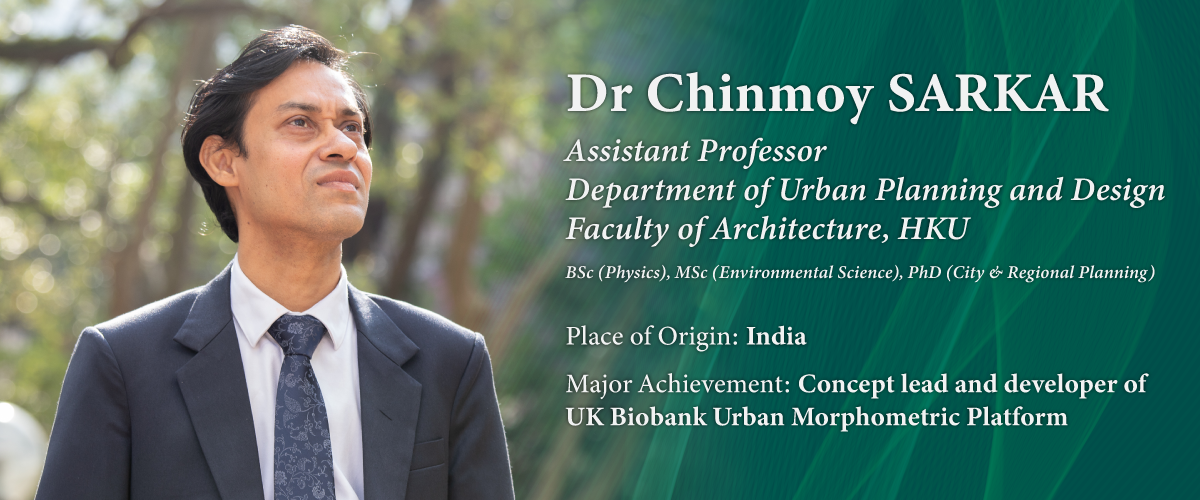 Background
About the Programme
Eligibility Criteria
Key Dates
Application Procedures
Awardees
Useful Links
Enquiry