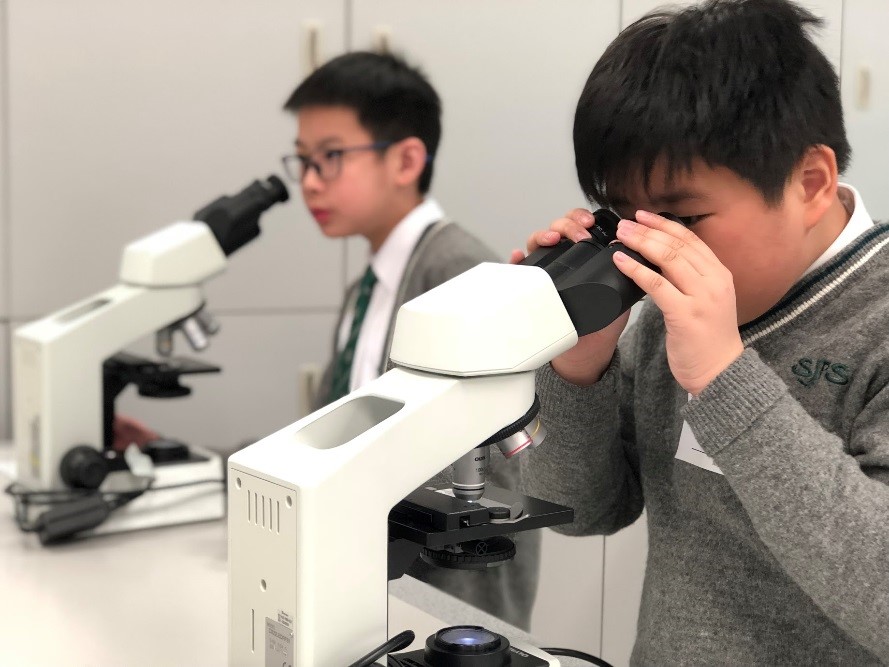 Influenza, commonly known as "flu", affects all age groups, especially children. It could be a serious or even fatal disease but can also be treated and prevented. Educating students about flu and the importance of flu vaccination is critical to help them stay healthy throughout the flu season.

In this connection, Dr Michael Chan, Assistant Professor of the School of Public Health, The University of Hong Kong, initiated the programme "Little Dr Flu" since 2013, which children are invited to flu talks and visits to laboratory, and got hands-on experience through a small bacteria culturing experiment. It is in the hope that not only can children's awareness on the cause and spread of flu be aroused through this exercise, but also their interest in scientific research can be cultivated. Participating students also serve as young ambassadors and spread flu knowledge they learnt in the community. Positive feedbacks have been received from students and teachers.

This year, on top of the 15 participating primary schools, "Little Dr Flu" is further extended to secondary schools. An advanced programme is especially designed to acquire young adults with knowledge on bacteria and virus, as well as provide them with opportunities to design and execute individual bacteria culturing experiments.

For more information about the programme, please click here.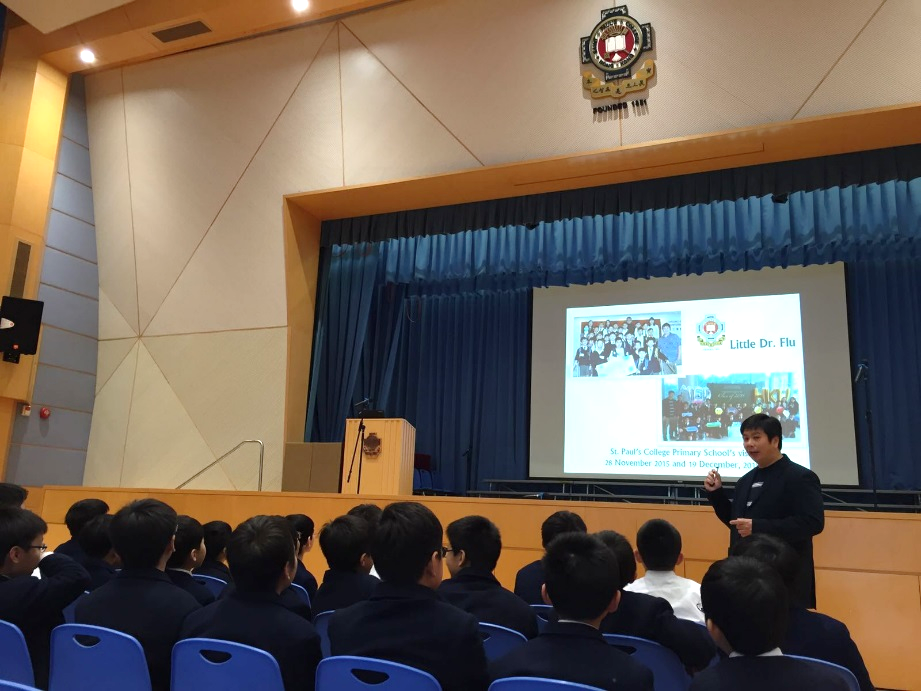 Dr Michael Chan delivering a talk at St. Paul's College Primary School on 18 January 2017.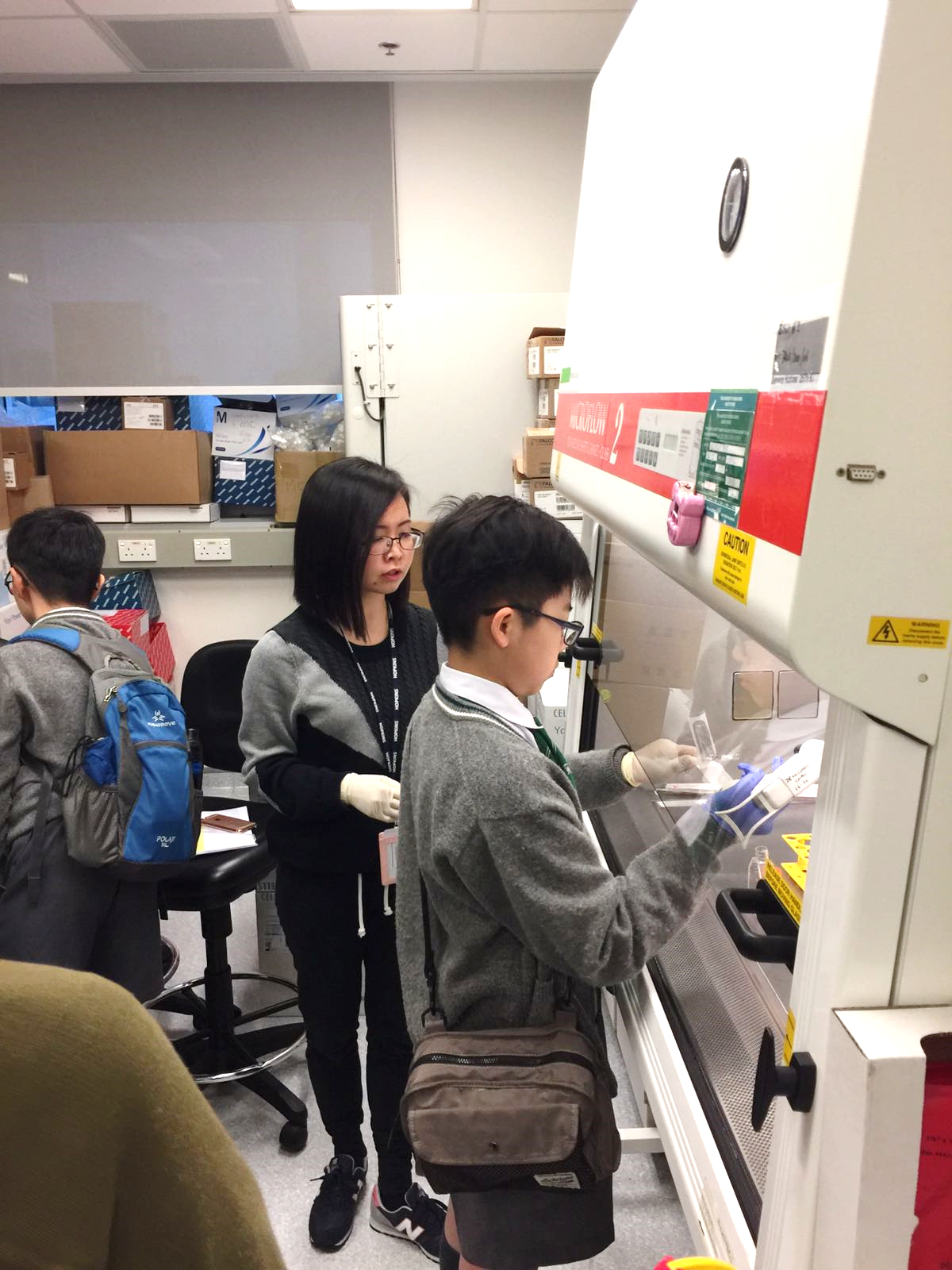 Dr Christine Leung, Education Ambassador, guided students from St. Joseph's Primary School to conduct an experiment in the Biosafety Cabinet.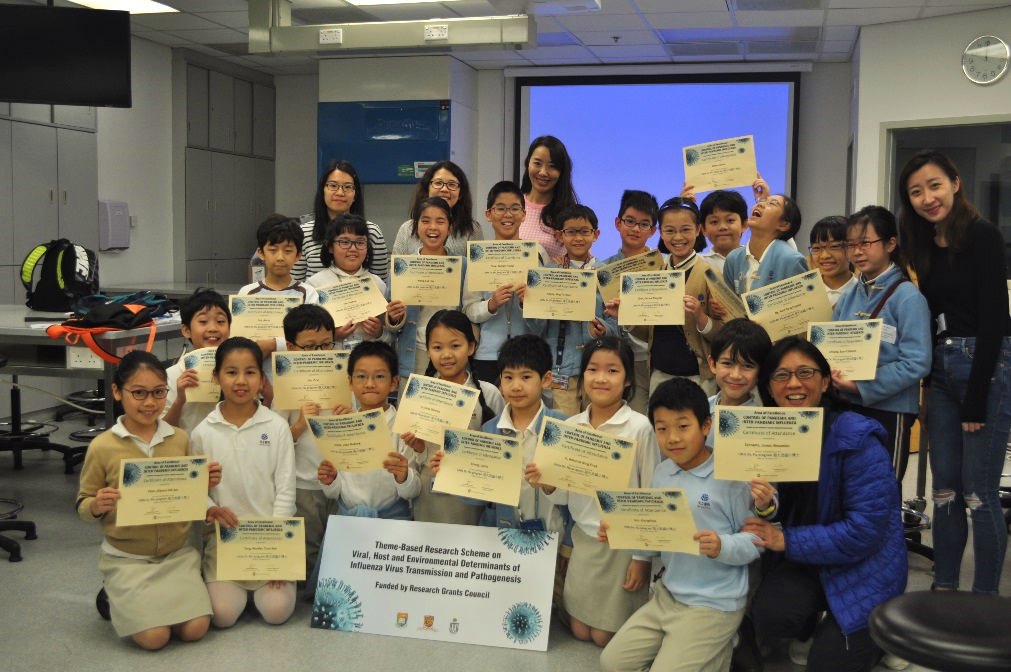 ISF Academy's visit on 18 March 2017.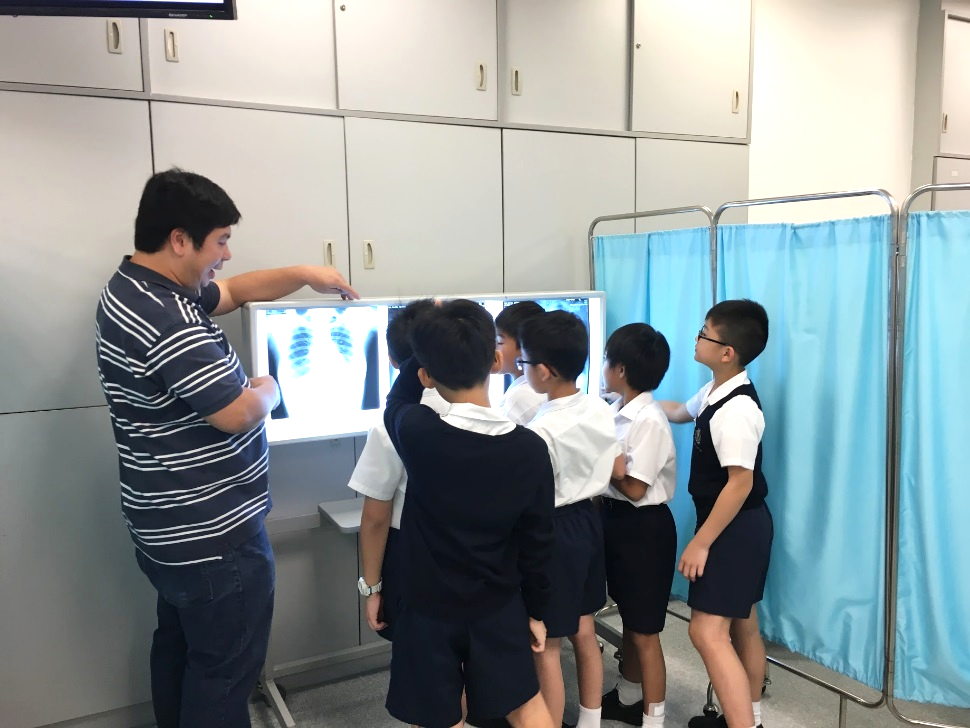 Dr Michael Chan introducing the techniques of chest x-ray observation to students from St. Paul's College Primary School.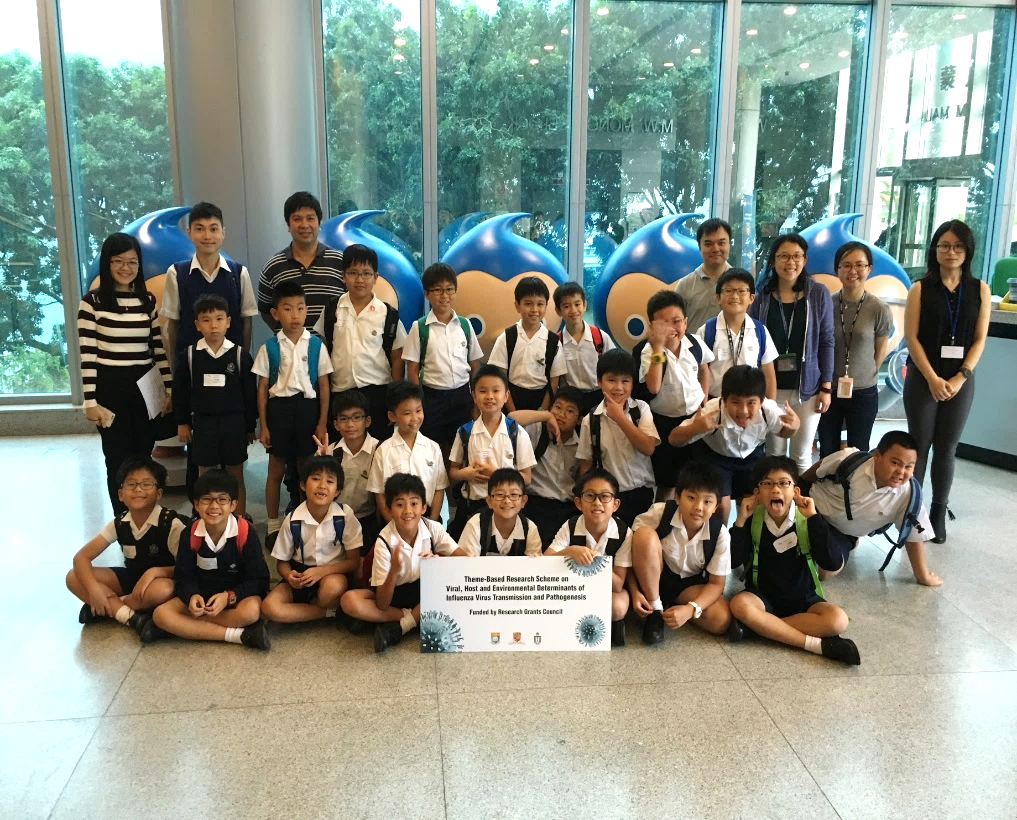 St. Paul's College Primary School's visit on 18 November 2017.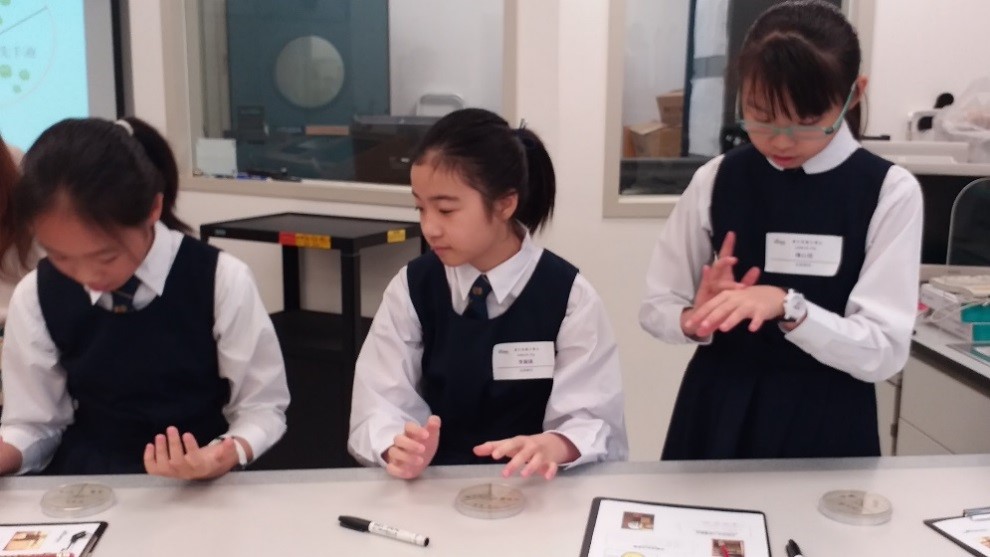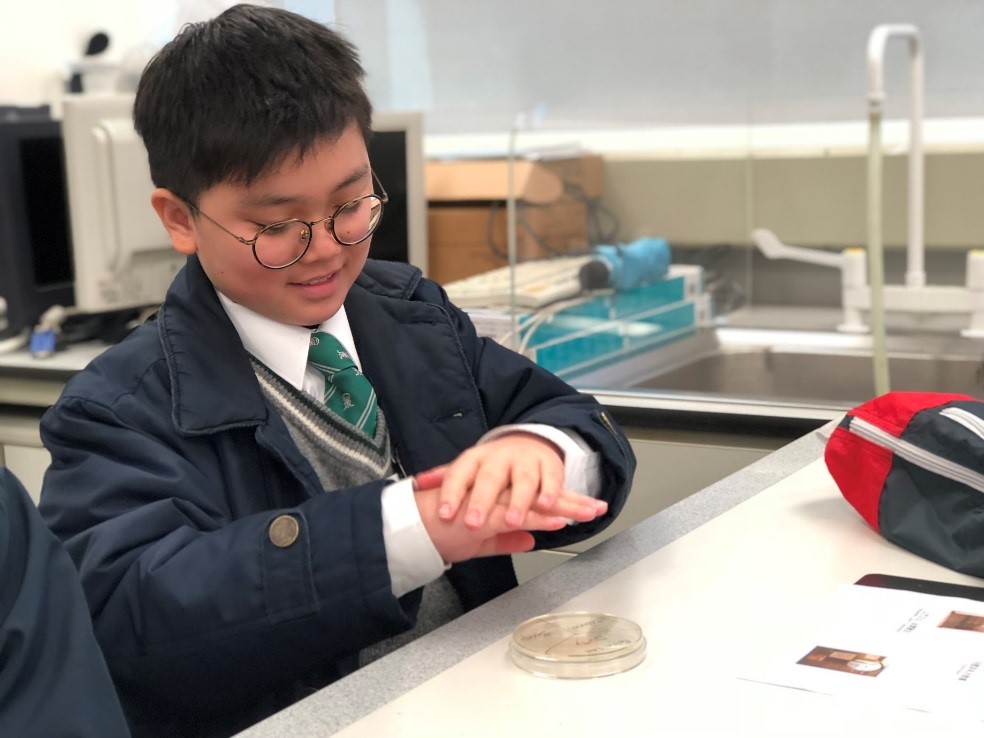 Students performing bacteria culturing experiment.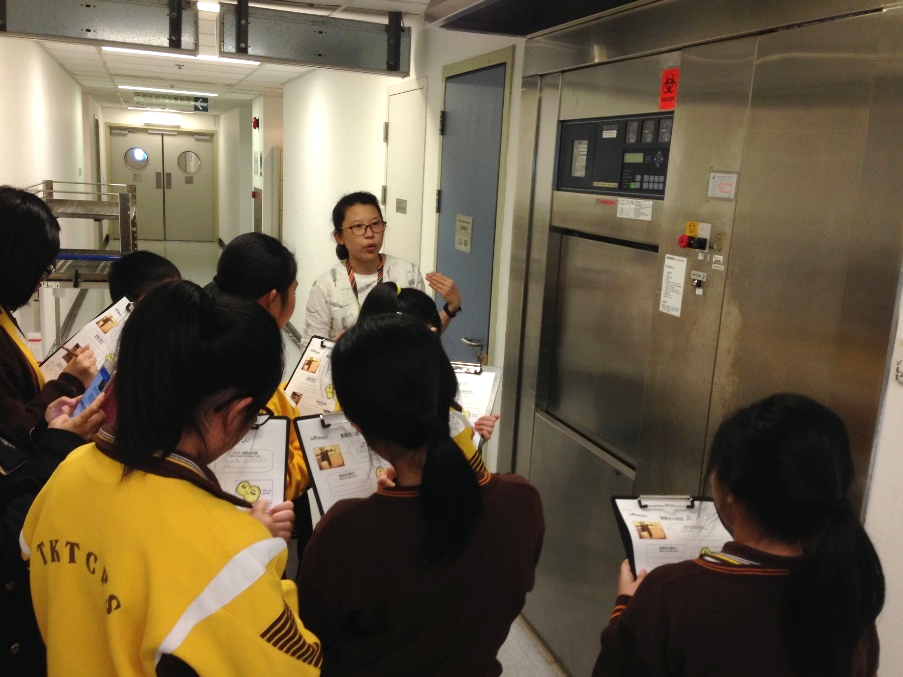 Ms Denise Kuok, Education Ambassador, describing how autoclave works to decontaminate laboratory utensils and wastes to students from Tai Kok Tsui Catholic Primary School on 2 December 2017.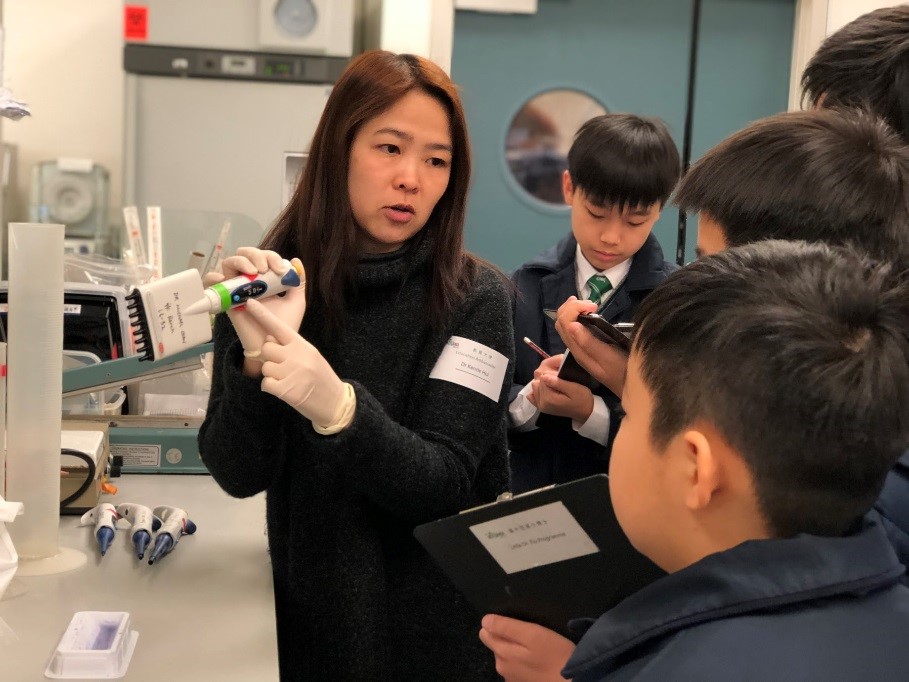 Dr Kenrie Hui, Education Ambassador, showing a multi-channel pipette to students from St. Joseph's Primary School.
St. Joseph's Primary School students learnt about human respiratory system using the anatomical model on 13 January 2018.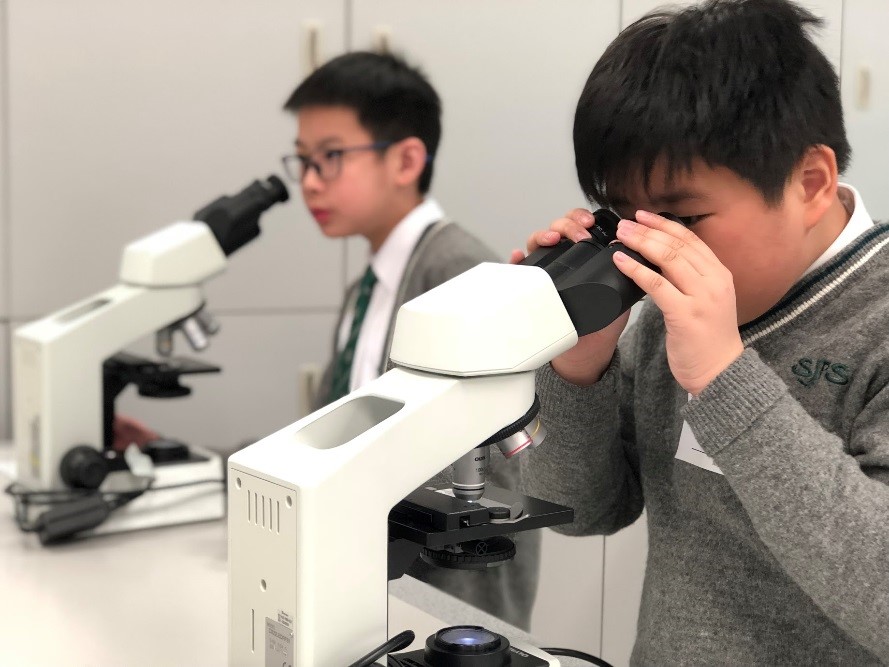 Students examining slides of infected respiratory tract with microscopes.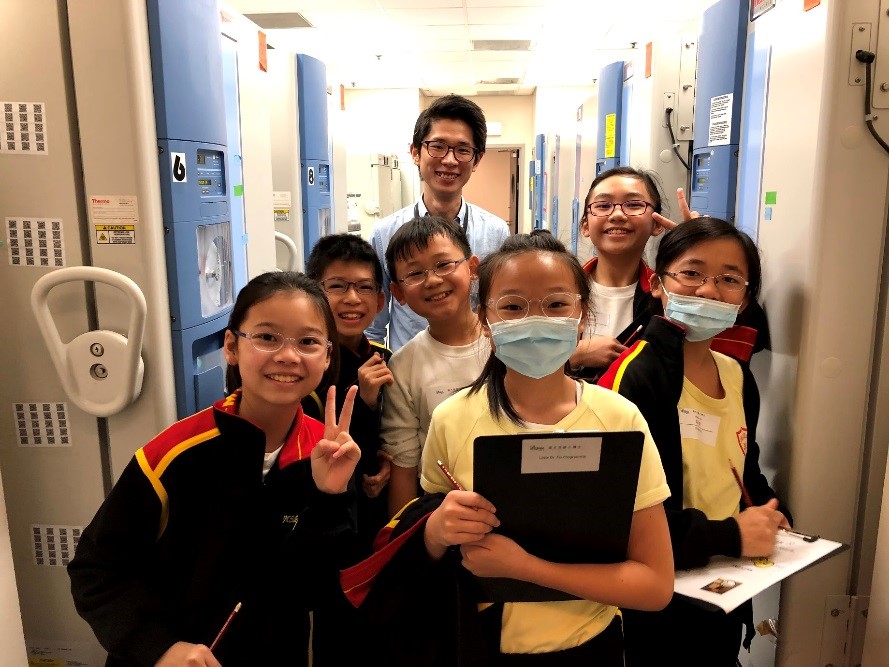 Students from Munsang College having a laboratory tour on 3 March 2018.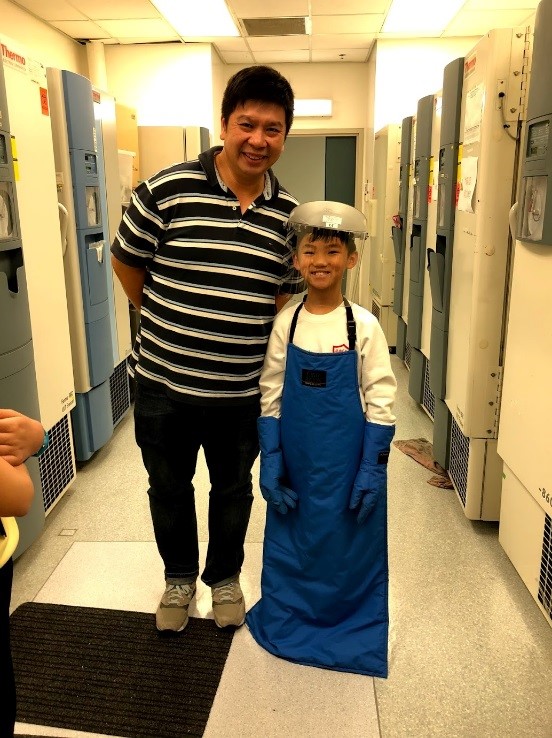 Student from Munsang College in full set of Liquid Nitrogen Personal Protective Equipment.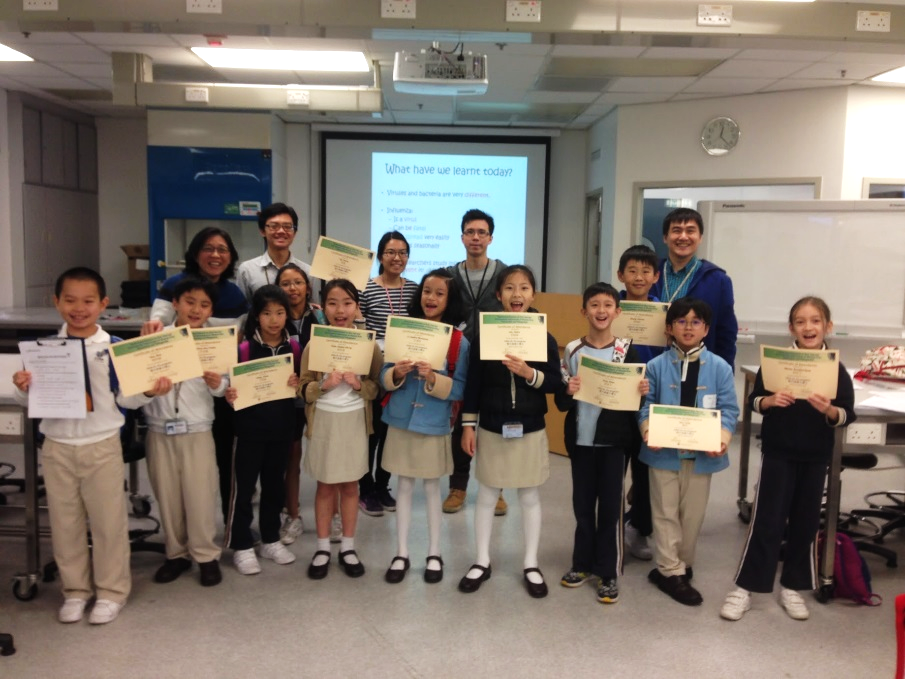 The ISF Academy's visit on 17 March 2018.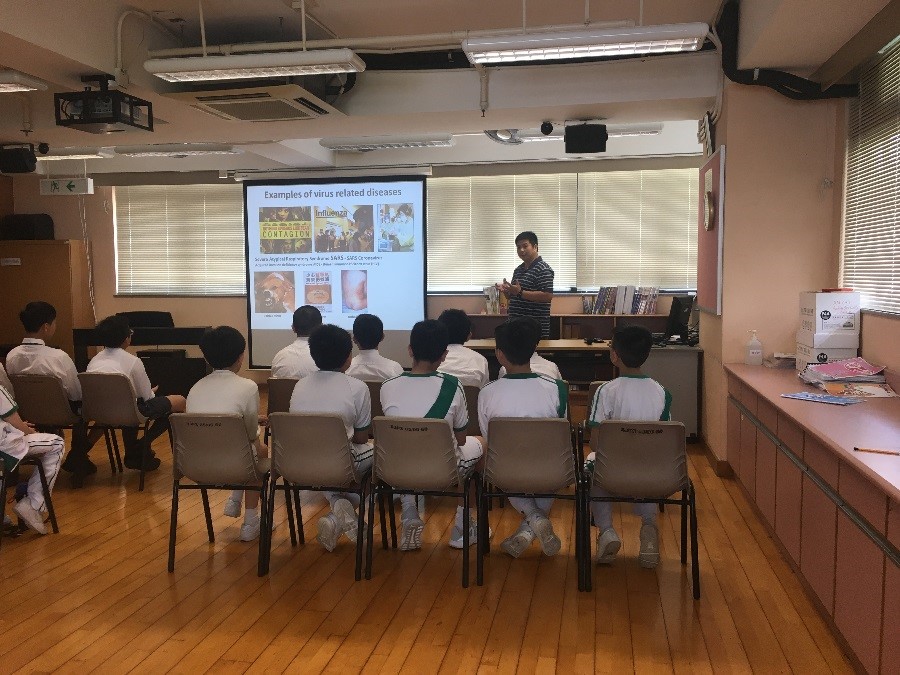 Outreach to St. Joseph's Primary School on 10 April 2018.