Health Walkthroughs for eSports Athletes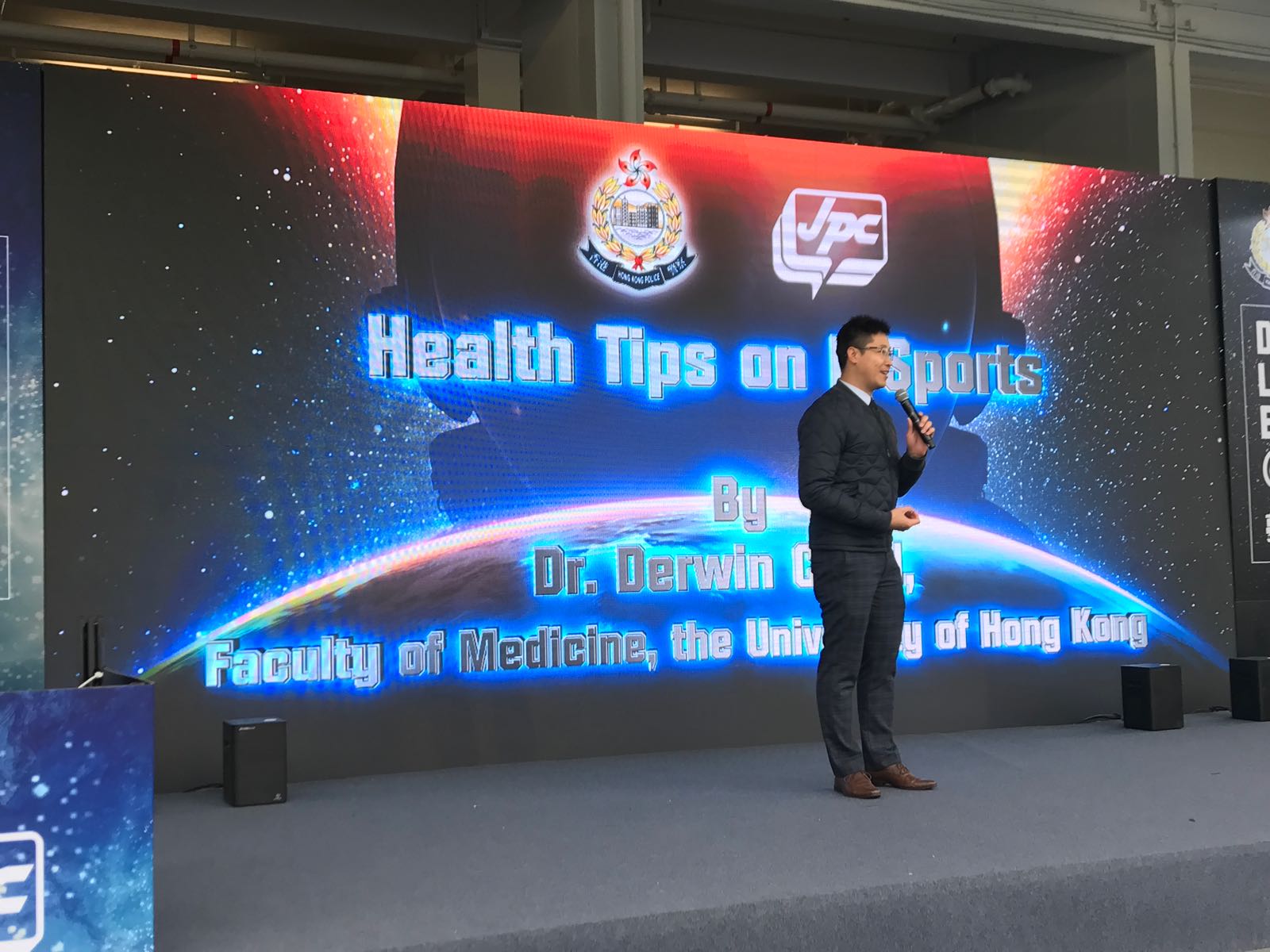 Esports demands a lot from its players, but there's a way to prevent wear and tear.

In traditional sports like football or basketball, injuries remain not only common but expected. And while most of the actions in eSports take place in a digital world, staying fit in the real world is becoming integral to the longevity of any competitive gaming champion.

Dr Derwin Chan, Assistant Professor of the School of Public Health, The University of Hong Kong, was invited by the Junior Police Call (少年警訊)to deliver health tips for gamers. Tips on ergonomics and posture, daily physical exercise, visual protection and lifestyle management were mentioned in Dr Chan's speech as the key factors to prepare eSports player for their next big in-game performance – both physically and mentally. More than 300 audience, including secondary school students, teachers and parents attended the talk.

While eSports have been gaining ground for recognition, there needs to be more steps in place to protect the health and interest of the players. eSports athletes have to be vigilant of their health in the hopes of prolonging their careers as professional gamers.
返回