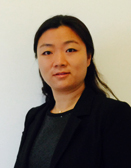 科學主任
生物統計學和臨床研究方法學總監​
生物統計學和臨床研究方法學
PhD, MS in Statistics (Temple University), BS in Probability and Statistics (Peking University), BA in Economics (Peking University)
個人簡介
Dr Helen Zhi graduated from Peking University in China before she went to the USA for graduate studies. She got PhD in statistics from Temple University, USA. Dr Zhi has 15 years' work experience in clinical trials from a top pharmaceutical company. She is an expert in all types of clinical studies and is familiar with various study designs. She was the lead statistician for FDA (US), EMA(EU), Health Canada and PMDA (Japan) submissions. She worked with many projects in different therapeutic areas, i.e., cardiovascular, metabolic, oncology, virology, neurology and musculoskeletal.
發表的部分文章
Jiang, Jiang, Zhi, Dong, Li, Ma, Wang, Dong, Shen, Wang. Artificial Intelligence in Healthcare: Past, Present, and Future, Stroke and Vascular Neurology, 2017;1-14. [link]
Lang H.H.B., Hui Zhi, Cowling B.J. Assessing perioperative body weight changes in patients thyroidectomised for a benign non-toxic nodular goiter, Clinical Endocrinology. 2016; 84(6): 882-888.
Marcus Hompesch, Angela Jones-Leone, Molly Carr, Jessica Matthews, Hui Zhi, Malcolm Young, Linda Morrow and Rickey Reinhardt (2015) "Albiglutide does not impair the counter-regulatory hormone response to hypoglycemia: a randomized, double-blind, placebo-controlled, stepped glucose clamp study in subjects with type 2 diabetes mellitus." Diabetes, Obesity and Metabolism.17-1: 82-90
Darpo B, Zhou M, Matthews J, Zhi H, Young, MA, Perry C, Reinhardt RR (2014) "Albiglutide Dose Note Prolong QTc Interval in Healthy Subjects: A Thorough ECG Study". Diabetes Ther. 5(1): 141-53
Bush M, Scott R, Watanalumlerd P, Zhi H, Lewis E (2012) "Effects of multiple doses of albiglutide on the pharmacokinetics, pharmacodynamics, and safety of digoxin, warfarin, or a low-dose oral contraceptive" Postgrad Med. 124(6):55-72.
John K. Amory, Mark A. Bush, Hui Zhi, Ralph B. Caricofe, Alvin M. Matsumoto, Ronald S. Swerdloff, Christina Wang, Richard V. Clark (2011) "Testosterone With and Without Concomitant Inhibition of 5alpha-reductase by Dutasteride in Hypogonadal Men for 28 Days", The Journal of Urology.
Stephanie T. Page, William J. Bremner, Richard V. Clark, Mark A. Bush, Ralph B. Caricofe, Hui Zhi, Peter M. Smith, John K. Amory, (2008) "Nanomilled Oral Testosterone Plus Dutasteride Effectively Normalizes Serum Testosterone in Normal Men with Induced Hypogonadism", Journal of Andrology, 29, 222-227.
Haipeng Shen, Lawrence D. Brown, Hui Zhi (2006) "Efficient Estimation of Lognormal Means with Application to Pharmaceutical Studies", Statistics in Medicine, 25, 3023-3038.
返回