Eating Smoke-free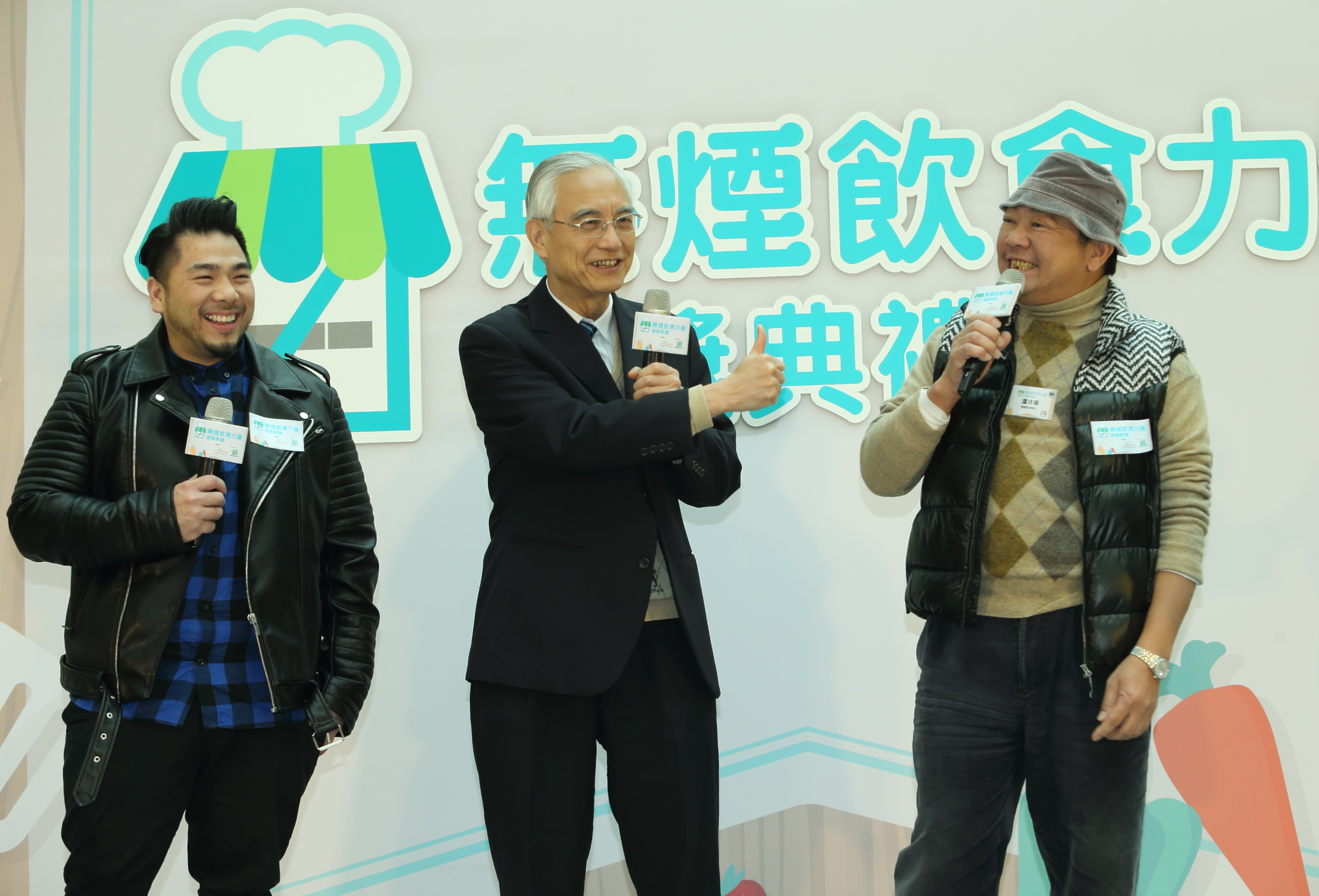 Notwithstanding the smoking ban in Hong Kong since 2007, it isn't unusual that staff and non-smokers in restaurants are often exposed to secondhand smoke. To protect the rights of non-smokers to remain tobacco-free and to protect the freedom of workers in bars and restaurants to avoid the potential health fall-out from their customers or colleagues' risky habits, one effective way is to raise public awareness on tobacco hazards and encourage smokers to quit smoking.

Professor Lam Tai-hing, Chair Professor of Community Medicine cum Sir Robert Kotewall Professor in Public Health, School of Public Health, The University of Hong Kong, shared the benefits and useful tips on quitting smoking at the Smoke-free Catering Force Programme Award Ceremony held in Metro City Plaza II, Tseung Kwan O on 2 February 2018.

Launched by Hong Kong Council on Smoking and Health (COSH), the Programme aims to assist the catering industry to promote smoke-free culture and support staff to quit smoking. Around 100 restaurants and catering companies have joined the "Smoke-free Catering Force" and were recognised as "Premier Smoke-free Restaurants", benefiting over 12,700 employees. Outstanding measures to encourage supportive smoke-free culture include voluntary smoking ban at outdoor seating areas, setting up smoking cessation reward scheme, distributing free fruits on "healthy smoke-free day" and organising sharing sessions from successful quitters.


返回