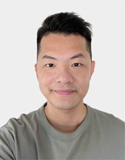 個人簡介
Mr Samuel Cheng received his MPhil degree in molecular virology investigating MERS-CoV from School of Public Health, the University of Hong Kong in 2016.
He has joined the Division of Public Health Laboratory Sciences for more than 10 years. He is interested in viral surveillance in animals and human, development of molecular and serological diagnostic assays for infectious diseases, and genomic evolution and immune responses to emerging viruses.
He is now the leader of research teams investigating influenza viruses, MERS-CoV, SARS-CoV-2 and other emerging viruses in Prof. Peiris' and Prof. Poon's lab.
返回