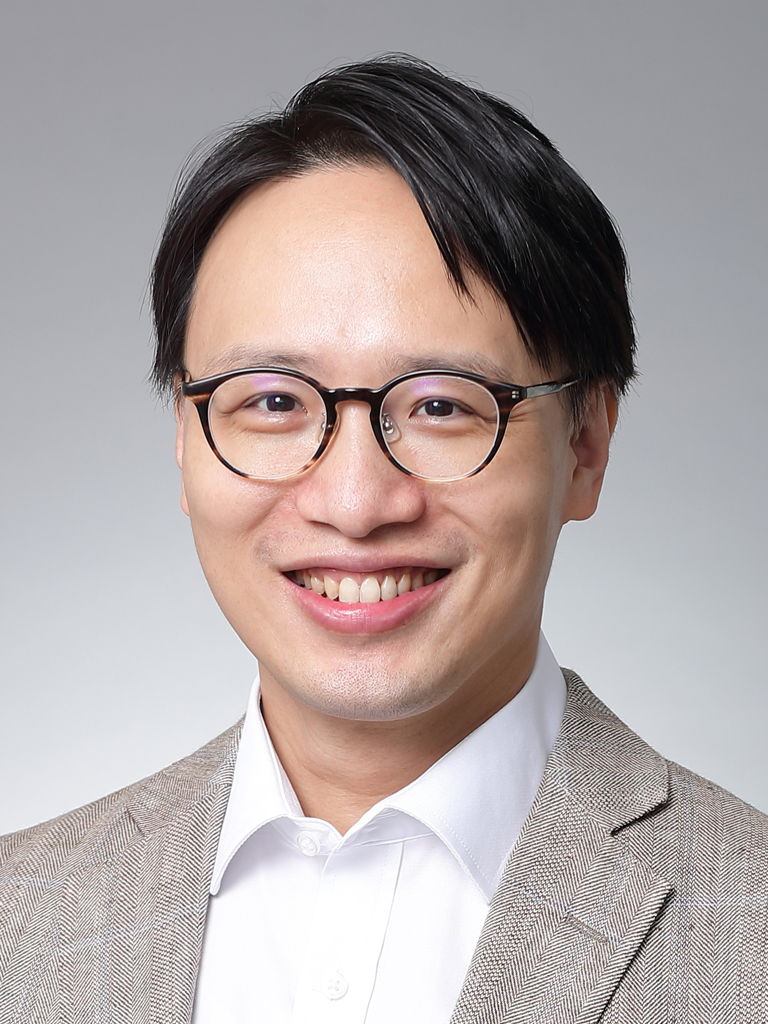 臨床實務副教授
社會醫學和公共衞生實踐學
MBBS(HK), DOM(CUHK), PDipID(HK), MPH(CUHK), FHKCCM, FHKAM (Community Medicine)
個人簡介
Dr Chung was a King Edward VII scholar graduated from The University of Hong Kong. His training started from Paediatrics and later became a specialist in Community Medicine, with two gold medals awarded for the "Prize for Best Original Research by Trainees (BORT)" of the Hong Kong Academy of Medicine. He is an experienced trainer and examiner for the Hong Kong College of Community Medicine and the UK Faculty of Public Health.

One of his main focuses is in the infectious disease area. He had hands-on experiences from the Hong Kong Department of Health and the World Health Organization in Geneva. He seated the first cohort of the Field Epidemiology Training Programme in Hong Kong and the planning team for drills related to outbreaks and the Public Health Information System.

Before returning to HKU, he served in another University and was elected as the Teacher of the Year Award (Public Health) in the year 2020 and 2021.
發表的部分文章
Chan EYY, Sham TST, Shahzada TS, Dubois C, Huang Z, Liu S, Hung KKC, Tse SLA, Kwok KO, Chung PH, Kayano R, Shaw R. Narrative Review on Health-EDRM Primary Prevention Measures for Vector-Borne Diseases. Int J Environ Res Public Health. 2020 Aug 18;17(16):5981.
Kwok KO, Chan E, Chung PH, Tang A, Wei WI, Zhu C, Riley S, Ip M. Prevalence and associated factors for carriage of Enterobacteriaceae producing ESBLs or carbapenemase and methicillin-resistant Staphylococcus aureus in Hong Kong community. J Infect. 2020 Aug;81(2):242-247.
Chong KC, Leung CC, Yew WW, Zee BC, Tam GC, Wang MH, Jia KM, Chung PH, Lau SY, Han X, Yeoh EK. Mathematical modelling of the impact of treating latent tuberculosis infection in the elderly in a city with intermediate tuberculosis burden. Scientific Rep. 2019;9(1):4869
Screening for latent and active tuberculosis infection in the elderly at admission to residential care homes: A cost-effectiveness analysis in an intermediate disease burden area. Jun Li, Eng kiong Yeoh, Pui Hong Chung. Plos One. Published: January 2, 2018
Jun Li, Pui Hong Chung, Cyrus L. K. Leung, Nobuyuki Nishikiori, Emily Y.Y. Chan and Eng-Kiong Yeoh, The strategic framework of tuberculosis control and prevention in the elderly: a scoping review towards End TB targets. Infectious Diseases of Poverty 2017 Jun 1;6(1):70.
Jun Li, Xin Shen, Eng-Kong Yeo, Pui Hong Chung. Tuberculosis control program and challenge in developed cities with intermediate disease burden: China experience. Journal of Thoracic Disease. 2017 May;9(5):E525-E528.
Jun Li, Nobuyuki Nishikiori, Chi Chiu Leung, Engkiong Yeoh, Pui Hong Chung. Ageing canceling out the progress in Tuberculosis control in Hong Kong Special Administrative Region: age-adjusted analysis of case notification data, 1990-2015. Journal for Western Pacific Surveillance and Response, Issue 1, January – March 2017.
LY Chan, PH Chung. When is the best time to launch Japanese encephalitis vaccination programs in Hong Kong - a simple decision model for policy makers. Asian Pacific Journal of Tropical Disease. 2017;7(5):315-315
Li, J., Chung, P.H., Leung, C.L.K., Chan, E.Y.Y. & Yeoh, E.K. (2016). Research advances in tuberculosis epidemiological characteristics and risk factors of elderly in Hong Kong. Chinese Journal of Antituberculosis, 38(8), 678-682.
Ma SK, So K, Chung PH, Tsang HF, Chuang SK. A multi-country outbreak of fungal keratitis associated with a brand of contact lens solution: the Hong Kong experience. Int J Infect Dis. 2009 Jul;13(4):443-8.
Ma E, Chung PH, So T, Wong L, Choi KM, Cheung DT, Kam KM, Chuang SK, Tsang T; Collaborative Study Group on Streptococcus suis infection in Hong Kong. Streptococcus suis infection in Hong Kong: an emerging infectious disease? Epidemiol Infect. 2008

Dec;136(12):1691-7.

Pui Hong Chung

, Liz Mumford, Michael Perdue, Katarina Prosenc, Maria Zambon, Malik Peiris, Mark Perkins, John Wood, Alexander Klimov, Adam Meijer, Lance Jennings Global Influenza Programme: Expert consultation on diagnosis of H5N1 avian influenza infections in humans. Influenza and Other Respiratory Viruses, 1: 131–138.

Chung PH

, Chuang SK, Tsang T, Wai-man L, Yung R, Lo J. Cutaneous injury and Vibrio vulnificus infection. Emerg Infect Dis. 2006; 12(8):1302-3.

Chung PH

, Chuang SK, Tsang Thomas. (2006). Consumption of viscera as the most important risk factor in the largest outbreak of shellfish poisoning in Hong Kong, 2005. The Southeast Asian journal of tropical medicine and public health. 37. 120-5.

Chung PH

. (2005) Preparing for the Worst-Case Scenario. Science, 310 (5751): 1117-8.
G Leung, PH Chung, T Tsang, W Lim, S Chan, P Chau, C Donnelly, A Ghani, C Fraser, S Riley, N Ferguson, R Anderson, YL Law, T Mok, T Ng, A Fu, PY Leung, M Peiris, TH Lam, AJ Hedley. (2004) SARS-CoV antibody prevalence in all Hong Kong patient contacts. Emerg Infect Dis., 10:1653–1656
返回