Professor Leo Poon Lit-man awarded the Pasteur Network LP200 Prize
2023年01月30日
Professor Leo Poon Lit-man, Professor and Head of Division of Public Health Laboratory Sciences, was awarded the Pasteur Network LP200 Prize, a special prize in commemoration of the 200th anniversary of the birth of Louis Pasteur. A prize giving ceremony organised by the Institut Pasteur was held on 26 January, 2023 in Paris, France.

To celebrate the bicentenary of Louis Pasteur's birth, a series of five prestigious scientific prizes have been created by the Institut Pasteur. The prizes award for achievements that capture the Pasteur ethos, or "l'esprit Pasteur", in the fields of biomedical research, public health, or innovation. Among them, one was dedicated to the Pasteur Network: the Pasteur Network LP200 Prize.

"This award recognizes the essential contributions of Professor Poon to preparedness, research, collaboration and commitment to the Pasteur Network, especially during the COVID-19 pandemic. Professor Poon embodies Louis Pasteur's vision of science without borders", expressed Rebecca F Grais, Executive Director of the Pasteur Network.

The School extends our hearty congratulations to Professor Poon for receiving this prestigious award.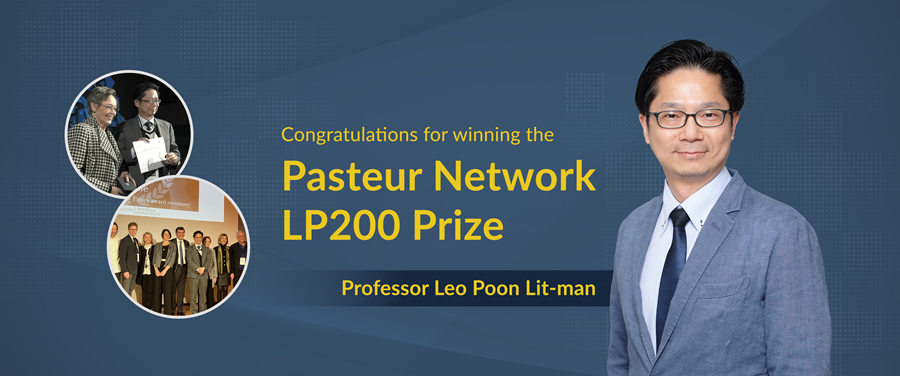 返回