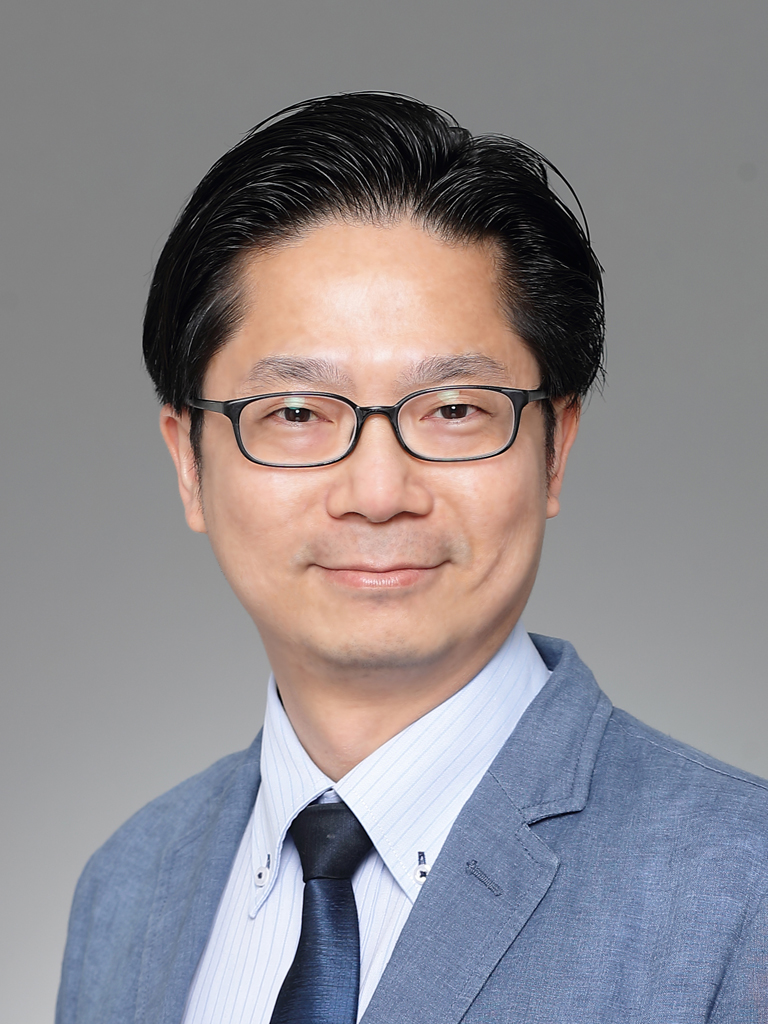 Professor, Chair of Public Health Virology
Division Head
Division of Public Health Laboratory Sciences
BSc(HKBU), MPhil(CUHK), DPhil(Oxon), FFPH (UK)
Biography
Professor Poon, a virologist and public health scientist, received his doctoral training at the Sir William Dunn School of Pathology at the University of Oxford. After graduating, he returned to Hong Kong to work as a postdoctoral fellow at the Chinese University of Hong Kong. In 2001, he joined the University of Hong Kong as a Research Assistant Professor and currently serves as a Chair Professor in the School of Public Health at HKU. He is also a co-director of HKU-Pasteur Research Pole at HKU.
Professor Poon's research primarily focuses on emerging and re-emerging viruses that pose human health concerns, such as SARS-CoV, SARS-CoV-2, MERS-CoV and human/animal influenza viruses. He employs the "One Health" concept to study emerging viruses at the animal-human interface. He has developed several molecular tests for emerging zoonotic influenza viruses, such as H5N1, pandemic H1N1/2009, and H7N9. In 2003, he was involved in the discovery of a novel coronavirus as the etiological cause of SARS, and he was among the first to decode the SARS coronavirus sequence. This identification of the SARS coronavirus in humans and animals led him to discover many coronaviruses in wildlife, including the first bat coronavirus. In 2009, he played an active role in the H1N1 pandemic and identified the first reassortant of the pandemic H1N1/2009 virus in pigs. During the COVID-19 pandemic, he made significant contributions to our understanding of SARS-CoV-2 and applied these scientific findings to public health practices. He also has a strong interest in researches related to vaccinology.
Professor Poon has published over 300 peer-reviewed articles and is a founding member of the Hong Kong Young Academy of Sciences. In 2017, he was awarded a Senior Research Fellowship by the Croucher Foundation. He has consistently ranked in the top 1% of the world's most-cited scientists since 2005, according to Clarivate Analytics, with over 44,000 citations and an H-index of 98. He has also been recognized as a Highly Cited Researcher since 2015. In recognition of his contributions to combating emerging infectious diseases, he received the highly prestigious Louis Pasteur Bicentenary Prize from the Institut Pasteur in 2023.
Professor Poon serves as an expert for several international organizations and acts as an advisor for various task groups focused on infectious disease control within the WHO, FAO, and WOAH. He is also the Co-Editor-In-Chief of the Virology Journal.
Selected Publications
Gu H, Quadeer AA, Krishnan P, Ng DYM, Chang LDJ, Liu GYZ, Cheng SMS, Lam TTY, Peiris M, McKay MR,

Poon LLM

. Within-host genetic diversity of SARS-CoV-2 lineages in unvaccinated and vaccinated individuals. Nat Commun. 2023 Mar 31;14(1):1793. [

2023 IF = 16.6

] (Ranked 6 out of 73 under the category of "Multidisciplinary Sciences") (Citation: 2)

Yen HL, Sit THC, Brackman CJ, Chuk SSY, Gu H, Tam KWS, Law PYT, Leung GM, Peiris M,

Poon LLM

. Transmission of SARS-CoV-2 delta variant (AY.127) from pet hamsters to humans, leading to onward human-to-human transmission: a case study. Lancet. 2022 Mar 12;399(10329):1070-1078. [

2023 IF = 168.9

] (Ranked 1 out of 167 under the category of "Medicine, General & Internal") (Citation: 73)

Pan Y, Zhang D, Yang P,

Poon LLM

*, Wang Q*. Viral load of SARS-CoV-2 in clinical samples. Lancet Infect Dis. 2020 Apr;20(4):411-412. (*Co-corresponding authors) [

2023 IF = 56.3

] (Ranked 1 out of 96 under the category of "Infectious Diseases") (Citation: 1014)

Chin AWH, Chu JTS, Perera MRA, Hui KPY, Yen HL, Chan MCW, Peiris M, Poon LLM. Stability of SARS-CoV-2 in different environmental conditions. Lancet Microbe. 2020 May;1(1):e10. [

2023 IF = 38.2

] (Ranked 2 out of 96 under the category of "Infectious Diseases") (Citation: 1211)

Chu DKW, Pan Y, Cheng SMS, Hui KPY, Krishnan P, Liu Y, Ng DYM, Wan CKC, Yang P, Wang Q, Peiris M,

Poon LLM

. Molecular Diagnosis of a Novel Coronavirus (2019-nCoV) Causing an Outbreak of Pneumonia. Clin Chem. 2020 Apr 1;66(4):549-555. [

2023 IF = 41.85

] (Ranked 2 out of 29 under the category of "Medical Laboratory Technology") (Citation: 747)

Vijaykrishna D*,

Poon LL

*, Zhu HC, Ma SK, Li OT, Cheung CL, Smith GJ, Peiris JS, Guan Y. Reassortment of pandemic H1N1/2009 influenza A virus in swine. Science. 2010 Jun 18;328(5985):1529. (*Co-first authors) [

2023 IF = 56.9

] (Ranked 2 out of 73 under the category of "Multidisciplinary Sciences") (Citation: 305)

Poon LL

, Chan KH, Smith GJ, Leung CS, Guan Y, Yuen KY, Peiris JS. Molecular detection of a novel human influenza (H1N1) of pandemic potential by conventional and real-time quantitative RT-PCR assays. Clin Chem. 2009 Aug;55(8):1555-8. [

2023 IF = 41.85

] (Ranked 2 out of 29 under the category of "Medical Laboratory Technology") (Citation: 100)

Poon LL

, Chu DK, Chan KH, Wong OK, Ellis TM, Leung YH, Lau SK, Woo PC, Suen KY, Yuen KY, Guan Y, Peiris JS. Identification of a novel coronavirus in bats. J Virol. 2005 Feb;79(4):2001-9. [

2023 IF = 5.4

] (Ranked 11 out of 36 under the category of "Virology") (Citation: 273)

Guan Y, Zheng BJ, He YQ, Liu XL, Zhuang ZX, Cheung CL, Luo SW, Li PH, Zhang LJ, Guan YJ, Butt KM, Wong KL, Chan KW, Lim W, Shortridge KF, Yuen KY, Peiris JS,

Poon LL

. Isolation and characterization of viruses related to the SARS coronavirus from animals in southern China. Science. 2003 Oct 10;302(5643):276-8. [

2023 IF = 56.9

] (Ranked 2 out of 73 under the category of "Multidisciplinary Sciences") (Citation: 1533)

Peiris JS, Lai ST,

Poon LL

, Guan Y, Yam LY, Lim W, Nicholls J, Yee WK, Yan WW, Cheung MT, Cheng VC, Chan KH, Tsang DN, Yung RW, Ng TK, Yuen KY; SARS study group. Coronavirus as a possible cause of severe acute respiratory syndrome. Lancet. 2003 Apr 19;361(9366):1319-25. [

2023 IF = 168.9

] (Ranked 1 out of 167 under the category of "Medicine, General & Internal") (Citation: 2047)
Back