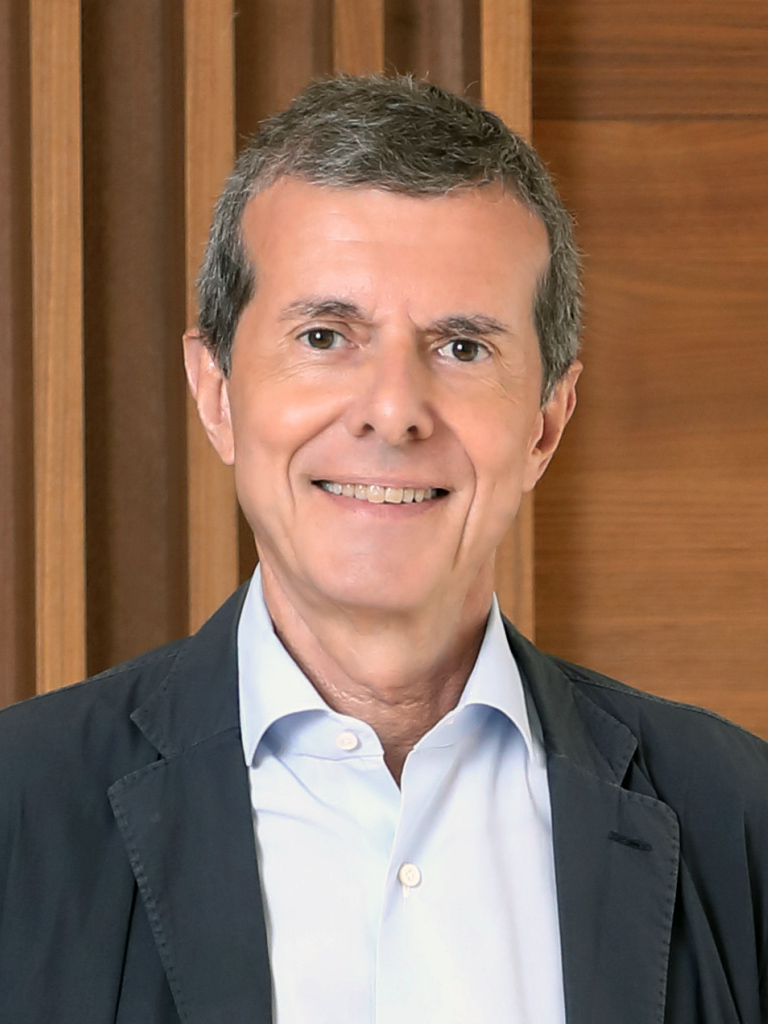 Visiting Professor
Division of Public Health Laboratory Sciences
Biography
Professor Roberto Bruzzone was born in Italy and studied medicine at the University "La Sapienza" in Rome. After working at the University of Geneva and Harvard Medical School, he joined the Institut Pasteur in 1995 where is now a Professor in the Department of Cell Biology and Infection. Professor Bruzzone is a cell biologist widely recognised for his work on direct cell-cell communication through connexins and their associated human diseases. In October 2006, he was appointed as Visiting Professor in the Li Ka Shing Faculty of Medicine and served as the CEO of the HKU-Pasteur Research Centre, which has now become the HKU-Pasteur Research Pole. Since coming to Hong Kong his research has focused on host-pathogen interactions. He was the Scientific Coordinator of Surveillance and Investigation of Epidemics in South East Asia (2006-2011), a public health project funded by the French Development Agency in People's Republic of China, Vietnam, Laos and Cambodia. He is the Chair of the International Severe Acute Respiratory and Emerging Infection Consortium (ISARIC) and was decorated as Knight of the National Order of Merit in France and Italy. He has co-authored over 100 scientific publications cited over 12,000 times (Google Scholars) in the scientific literature (h index >55).​
Selected Publications
Jaume M, Yip MS, Cheung CY, Leung HL, Li PH, Kien F, Dutry I, Escriou N, Altmeyer R, Nal B, Daëron M, Bruzzone R, Peiris JS (2011) Anti-severe acute respiratory syndrome coronavirus spike antibodies trigger infection of human immune cells via a pH- and cysteine protease-independent FcgR pathway. J Virol 85:10582-10597.
Kudelko M, Brault JP, Kwok K, Li MY, Pardigon N, Peiris JS, Bruzzone R, Desprès P, Nal B Wang PG (2012) Class II ADP-ribosylation factors are required for efficient egress of dengue viruses. J Biol Chem 287:767-777.
Tang DJ, Lam, YM, Siu YL, Lam CH, Chu SL, Peiris JS, Buchy P, Nal B, Bruzzone R (2012) A single amino acid substitution in the 130-loop of the receptor-binding domain of H5N1 hemagglutinin is critical for efficient packaging into pseudotyped lentiviral particles. PLoS One 7, e43596.
Adebamowo C, Bah-Sow O, Binka F, Bruzzone R, Caplan A, Delfraissy JF, Heymann D, Horby P, Kaleebu P, Muyembe Tamfum JJ, Olliaro P, Piot P, Tejan-Cole A, Tomori O, Toure A, Torreele E, Whitehead J (2014) Randomised controlled trials for Ebola: practical and ethical issues. Lancet 384:1423-1424.
LiMY, Grandadam M, Kwok K, Lagache T, Siu YL, Zhang JS, Sayteng K, Kudelko M, Qin CF, Olivo-Marin JC, Bruzzone R, Wang PG (2015)KDEL receptors assist dengue virus exit from the endoplasmic reticulum. Cell Rep 10:1496-1507.
Taylor A, Foo SS, Bruzzone R, Vu LD, King NJ, Mahalingam S (2015) Fc receptors in antibody-dependent enhancement of viral infection. Immunol Rev 268:340-364.
Jahan AS, Lestra M, Swee LK, Fan Y, Lamers MM, Tafesse FG, Theile CS,SpoonerE, Bruzzone R, Ploegh HL, Sanyal S (2016) Usp12 stabilizes the T cell receptor complex at the cell surface during signaling. Proc Natl Acad Sci USA 113:E705-E714.
Teng O, Chen ST, Hsu TL, Sia SF, Cole S, Valkenburg SA, Hsu TY, Zheng JT, Tu W, Bruzzone R, Peiris JS, Hsieh SL, Yen HL (2017) CLEC5A-mediated enhancement of the inflammatory response in myeloid cells contributes to influenza pathogenicity in vivo. J Virol 91:e01813-16.
Fan Y, Mok CK, Zhang Y, Nal B, Kien F, Bruzzone R, Sanyal S (2017) Cell cycle independent role of cyclin D3 in host restriction of Influenza virus infection. J Biol Chem 292:5070-5088.
Fan Y, Sanyal S, Bruzzone R (2018) Breaking bad: How viruses subvert the cell cycle. Front Cell Infect Microbiol 8:396.
Back