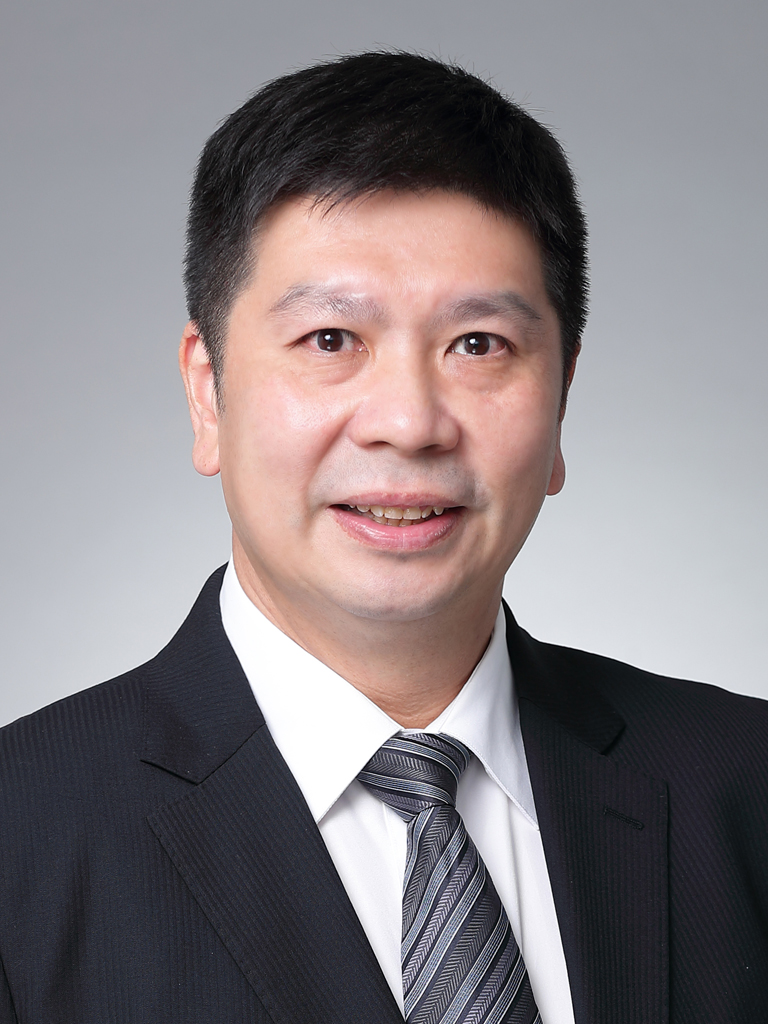 Associate Professor
Division of Public Health Laboratory Sciences
Biography
Dr. Michael Chan received his PhD degree in Medical Science from the Chinese University of Hong Kong, followed by the post-doctoral fellowships in influenza virus and infectious diseases at the University of Hong Kong in 2004.
Dr. Chan's main research interests are the virus-host interaction and pathogenesis of influenza virus and coronavirus (SARS-CoV-2, SARS-CoV and MERS-CoV) using ex vivo human respiratory explant cultures and in vitro well-differentiated human respiratory epithelial cells. Major focuses of his current work are: (1) Risk assessment of influenza virus and coronavirus using ex vivo explants and in vitro respiratory epithelial cells model. (2) Mechanism of lung injury upon severe influenza virus and coronavirus infection (3) Human nasal, nasopharyngeal, airway and distal lung organoids development and risk assessment for emerging infectious diseases (4) Role of human distal airway stem cells in respiratory epithelium regeneration upon influenza H5N1 virus, SARS-CoV-2, MERS-CoV and SARS-CoV infection. (5) Role of mesenchymal stromal cells and exosomes/microvesicles in reverse influenza H5N1 associated acute lung injury (6) Novel therapeutic options for severe human influenza virus and coronavirus infection, e.g. COVID-19.
Dr. Chan is ranked by Essential Science Indicator (ISI) as a "top 1% most-cited international scientist" in the world since 2009. He has published over 100 manuscripts; many of them are in high impact journals including Lancet Respiratory Medicine, Nature Medicine, PNAS, European Respiratory Journal, Clinical Infectious Diseases, Emerging Infectious Diseases, PLoS Pathogens, Journal of Infectious Diseases, Journal of Virology and Gastroenterology which are among the top peer-reviewed scientific journals.
Dr. Chan has received research funding as a Principal Investigator from various local and oversea research organizations, including NIAID-CEIRS (NIH, USA), Theme-based Research Scheme, Area of Excellence Scheme and GRF (RGC, Hong Kong), Health@InnoHK and ITF grants (ITC, Hong Kong), HMRF and RFCID (Hong Kong). Since 2005, Dr. Chan has secured research funding with a total amount of over HK$ 95 million. In addition, he has trained and currently training more than 20 postgraduate research students.
Dr. Chan has worked as the visiting scientists in the Department of Anesthesia and Medicine, Centre for Regenerative Studies, Brigham and Women's Hospital, Harvard Medical School and the Cardiovascular Research Institute, University of California, San Francisco. Furthermore, he is the Associate Editor of Frontiers in Microbiology, Academic Editor of PLoS ONE, and the editorial broad member of the Open Journal of Respiratory diseases, International Journal of Clinical and Experimental Pathology and Medicine. He reviews manuscripts regularly for various international peer-review top tier journals.
In knowledge exchange, Dr. Chan has been coordinating the "Little Dr Flu" programme since 2013 (https://sph.hku.hk/en/Engaging-the-Community/Knowledge-Exchange/Engagement---Story/Little-Flu-Fighters). This KE programme has successfully promoted the awareness of microbial causes of respiratory diseases and HKU's scientific/medical research program in infectious diseases among primary and secondary school students. Each year since its start, more than 250 students from over 20 primary and secondary schools have enrolled in the programme.
Selected Publications
Hui KPY, Ho JCW, Cheung MC, Ng KC, Ching RHH, Lai KL, Kam TT, Gu H, Sit KY, Hsin MKY, Au TWK, Poon LLM, Peiris M, Nicholls JM, Chan MCW (2022) SARS-CoV-2 Omicron variant replication in human bronchus and lung ex vivo. Nature. 2022 Feb 1. doi: 10.1038/s41586-022-04479-6. (Impact factor: 49.962, ranked 1 out of 110 under the category of "Multidisciplinary")
Bui CHT, Kuok DIT, Yeung HW, Ng KC, Chu DKW, Webby RJ, Nicholls JM, Peiris JSM, Hui KPY, Chan MCW (2021) Risk Assessment for Highly Pathogenic Avian Influenza A(H5N6/H5N8) Clade 2.3.4.4 Viruses. Emerg Infect Dis. 2021 Oct;27(10):2619-2627. doi: 10.3201/eid2710.210297. (Impact factor: 6.259, ranked 7 out of 92 under the category of "Infectious Diseases")
Zhou Z, Hui KPY, So RTY, Lv H, Perera RAPM, Chu DKW, Gelaye E, Oyas H, Njagi O, Abayneh T, Kuria W, Walelign E, Wanglia R, El Masry I, Von Dobschuetz S, Kalpravidh W, Chevalier V, Miguel E, Fassi-Fihri O, Trarore A, Liang W, Wang Y, Nicholls JM, Zhao J, Chan MCW, Poon LLM, Mok CKP, Peiris M. (2021) Phenotypic and genetic characterization of MERS coronaviruses from Africa to understand their zoonotic potential. Proc Natl Acad Sci U S A; 118(25):e2103984118. (Impact factor: 9.41, ranked 8 out of 71 under the category of "Multidisciplinary Sciences").
Hui KPY, Cheung MC, Lai KL, Ng KC, Ho JCW, Peiris JSM, Nicholls JM, Chan MCW (2021) Role of epithelial-endothelial cell interaction in the pathogenesis of SARS-CoV-2 infection. Clin Infect Dis. 2021 May; 10.1093/cid/ciab406 (Impact factor: 8.313, ranked 3 out of 92 under the category of "Infectious Diseases")
Lo HS, Hui KP, Lai H, He X, Khan KS, Kaur S, Huang J, Li Z, Chan AKN, Cheung HH-Y, Ng K-C, Ho JCW, Chen YW, Ma B, Cheung PM-H, Shin D, Wang K, Lee M-H, Selisko B, Eydoux C, Guillemot J-C, Canard B, Wu K-P, Liang P-H, Dikic I, Zuo Z, Chan FKL, Hui DSC, Mok VCT, Wong K-B, Mok CKP, Ko H, Aik WS, Chan MCW*, Ng W-L* (2021) Simeprevir Potently Suppresses SARS-CoV-2 Replication and Synergizes with Remdesivir. ACS Central Science 2021 Apr 15: acscentsci.0c01186. (Impact factor: 12.69, ranked 16 out of 177 under the category of "Chemistry and Multidisciplinary'') *Corresponding author
Chu DKW, Hui KPY, Gu H, Ko RLW, Krishnan P, Ng DYM, Liu GYZ, Wan CKC, Cheung MC, Ng KC, Nicholls JM, Tsang DNC, Peiris M, Chan MCW*, Poon LLM* (2021) Introduction of ORF3a-Q57H SARS-CoV-2 Variant Causing Fourth Epidemic Wave of COVID-19, Hong Kong, China. Emerg Infect Dis. 2021 May; 27(5):1492-1495 (Impact factor: 6.259, ranked 7 out of 92 under the category of "Infectious Diseases") *Corresponding author
Bui CHT, Yeung HW, Ho JCW, Leung CYH, Hui KPY, Perera RAPM, Webby RJ, Schultz-Cherry SL, Nicholls JM, Peiris JSM, Chan MCW (2021) Tropism of SARS-CoV-2, SARS-CoV and influenza virus in canine tissue explants. Journal of Infectious Diseases. 2021 Jan 4: jiab002 (Impact factor: 5.02, ranked 11 out of 92 under the category of "Infectious Diseases")
Hui KPY, Cheung MC, Perera RAMP, Ng KC, Bui CHT, Ho JCW, Ng MMT, Kuok DIT, Shih KC, Tsao SW, Poon LLM, Peiris JSM, Nicholls JM, Chan MCW (2020) Tropism, replication competence, and innate immune responses of the coronavirus SARS-CoV-2 in human respiratory tract and conjunctiva: an analysis in ex-vivo and in-vitro cultures. Lancet Respiratory Medicine. 2020 Jul ;8(7):687-695 (Impact factor: 25.09, ranked 1 out of 64 under the category of "Critical Care and Respiratory Medicine")
Hui KPY, Peiris JSM, Nicholls JM, Chan MCW (2020)

SARS-CoV-2 infection in conjunctival tissue.

Lancet Respiratory Medicine. 2020 Jul; 8(7) e58 (Impact factor: 25.09, ranked 1 out of 64 under the category of "Critical Care and Respiratory Medicine")
Bui CHT, Ng MMT, Cheung MC, Ng KC, Chan MPK, Chan LLY, Fong JHM, Nicholls JM, Peiris JSM, Chan RWY, Chan MCW (2019) Tropism of influenza B viruses in human respiratory tract explants and airway organoids. European Respiratory Journal. 2019 May 16. pii: 1900008. (Impact factor: 12.34, ranked 4 out of 64 under the category of "Respiratory System").
Chan LLY, Hui KPY, Kuok DIT, Bui CHT, Ng KC, Mok CKP, Yang ZF, Guan W, Poon LLM, Zhong N, Peiris JSM, Nicholls JM, Chan MCW (2019) Risk Assessment of the Tropism and Pathogenesis of the Highly Pathogenic Avian Influenza A/H7N9 Virus Using Ex Vivo and In Vitro Cultures of Human Respiratory Tract. J Infect Dis. 2019 Apr 18. pii: jiz165. (Impact factor: 5.02, ranked 11 out of 92 under the category of "Infectious Diseases")
Loy H, Kuok DIT, Hui KPY, Choi MHL, Yuen W, Nicholls JM, Peiris JSM, Chan MCW (2019) Therapeutic Implications of Human Umbilical Cord Mesenchymal Stromal Cells in Attenuating Influenza A(H5N1) Virus-Associated Acute Lung Injury. J Infect Dis.

2019.

Jan 7;219(2):186-196 (Impact factor: 5.02, ranked 11 out of 92 under the category of "Infectious Diseases")

Hui KPY, Ching RHH, Chan SKH, Nicholls JM, Sachs N, Clevers H, Peiris JSM, Chan MCW (2018) Tropism, replication competence, and innate immune responses of influenza virus: an analysis of human airway organoids and ex-vivo bronchus cultures. Lancet Respiratory Medicine. 2018 Nov; 6(11):846-854. (Impact factor: 25.09, ranked 1 out of 64 under the category of "Critical Care and Respiratory Medicine")
Hui KPY, Chan LLY, Kuok DIT, Mok CKP, Yang Z, Li R, Luk GS, Lee EF, Lai JCC, Yen HL, Zhu H, Guan Y, Nicholls JM, Peiris JSM, Chan MCW (2017) Tropism and innate host responses of influenza A/H5N6 virus: an analysis of ex-vivo and in-vitro cultures of the human respiratory tract. European Respiratory Journal.

2017 Mar 8;49(3)

(Impact factor: 12.34, ranked 4 out of 64 under the category of "Respiratory System").

Chan MCW

, Kuok DIT, Leung CYH, Hui KPY, Valkenburg SA, Lau EHY, Nicholls JM, Fang X, Guan Y, Lee JW, Chan RWY, Webster RG, Matthay MA, Peiris JSM (2016) Human mesenchymal stromal cells reduce influenza A H5N1–associated acute lung injury in vitro and in vivo. Proc Natl Acad Sci U S A. 113(13): 3621-6. (Impact factor: 9.41, ranked 8 out of 71 under the category of "Multidisciplinary Sciences").
Hui KPY, Kuok DIT, Kang SS, Li HS, Ng MM, Bui CH, Peiris JSM, Chan RWY, Chan MCW (2015) Modulation of sterol biosynthesis regulates viral replication and cytokine production in influenza A virus infected human alveolar epithelial cells. Antiviral Research, 119:1-7. (Impact factor: 4.1, ranked 56 out of 270 under the category of "Pharmacology & Pharmacy and Virology")
Mok CKP, Kang SS, Chan RWY, Yue PY, Mak NK, Poon LLM, Wong RN, Peiris JSM, Chan MCW (2014) Anti-inflammatory and antiviral effects of indirubin derivatives in influenza A (H5N1) virus infected primary human peripheral blood-derived macrophages and alveolar epithelial cells. Antiviral Research.106: 95-104. (Impact factor: 4.1, ranked 56 out of 270 under the category of "Pharmacology & Pharmacy and Virology")

Chan MCW

, Chan RWY, Chan LLY, Mok CKP, Hui KPY, Fing JHM, Tao KP, Poon LLM, Nicholls JM, Guan Y, Peiris JSM (2013) Tropism and innate host responses of a novel avian influenza A H7N9 virus: an analysis of ex-vivo and in-vitro cultures of the human respiratory tract. Lancet Respiratory Medicine. 1(7) 534 – 542. (Impact factor: 25.09, ranked 1 out of 64 under the category of "Critical Care and Respiratory Medicine")
Chan RWY, Kang SS, Yen HL, Li AC, Tang LS, Yu WC, Yuen KM, Chan IW, Wong DD, Lai WW, Kwong DL, Sihoe AD, Poon LL, Guan Y, Nicholls JM, Peiris JSM, Chan MCW (2011) Tissue tropism of swine influenza viruses and reassortants in ex vivo cultures of the human respiratory tract and conjunctiva. Journal of Virology. 85(22):11581-7.(Impact factor: : 4.5, ranked 8 out of 37 under the category of "Virology")
Yu WC, Chan RW, Wang J, Travanty EA, Nicholls JM, Peiris JSM, RJ Mason, Chan MCW (2011) Viral replication and innate host responses in primary human alveolar epithelial cells and alveolar macrophages infected with influenza H5N1 and H1N1 viruses. Journal of Virology, 85(14):6844-55.(Impact factor: : 4.5, ranked 8 out of 37 under the category of "Virology")

Chan MCW

, Chan RW, Yu WC, Ho CC, Yuen KM, Fong JH, Tang LL, Lai WW, Lo AC, Chui WH, Sihoe AD, Kwong DL, Wong DS, Tsao GS, Poon LL, Guan Y, Nicholls JM, Peiris JS (2010) Tropism and innate host responses of the 2009 pandemic H1N1 influenza virus in ex vivo and in vitro cultures of human conjunctiva and respiratory tract. The American Journal of Pathology. 176(4):1828-40.(

Impact factor: 5.49, ranked 14 out of 78 under the category of "Pathology")

Nicholls JM*, Chan MCW*, Chan RWY, Wong HK, Cheung CY, Kwong DLW, Wong MP, Chui WH, Poon LLM, Tsao SW, Guan Y, Peiris JSM (2006) Tropism of avian influenza A (H5N1) in the upper and lower respiratory tract. Nature Medicine. 13(2), 147-149. *Authors equally contributed. (Impact factor: 36.13, ranked 2 out of 297 under the category of "Biochemistry & Molecular Biology, Cell Biology and Medicine, Research & Experimental")

Chan MCW

, Cheung CY, Chui WH, Tsao SW, Nicholls JM, Chan YO, Chan RWY, Guan Y, Peiris JSM (2005) Proinflammatory cytokine responses induced by influenza A (H5N1) viruses in primary human alveolar and bronchial epithelial cells. Respiratory Research. 6: 135-147.(

Impact factor: 4.83, ranked 18 out of 64 under the category of "Respiratory System")
Back