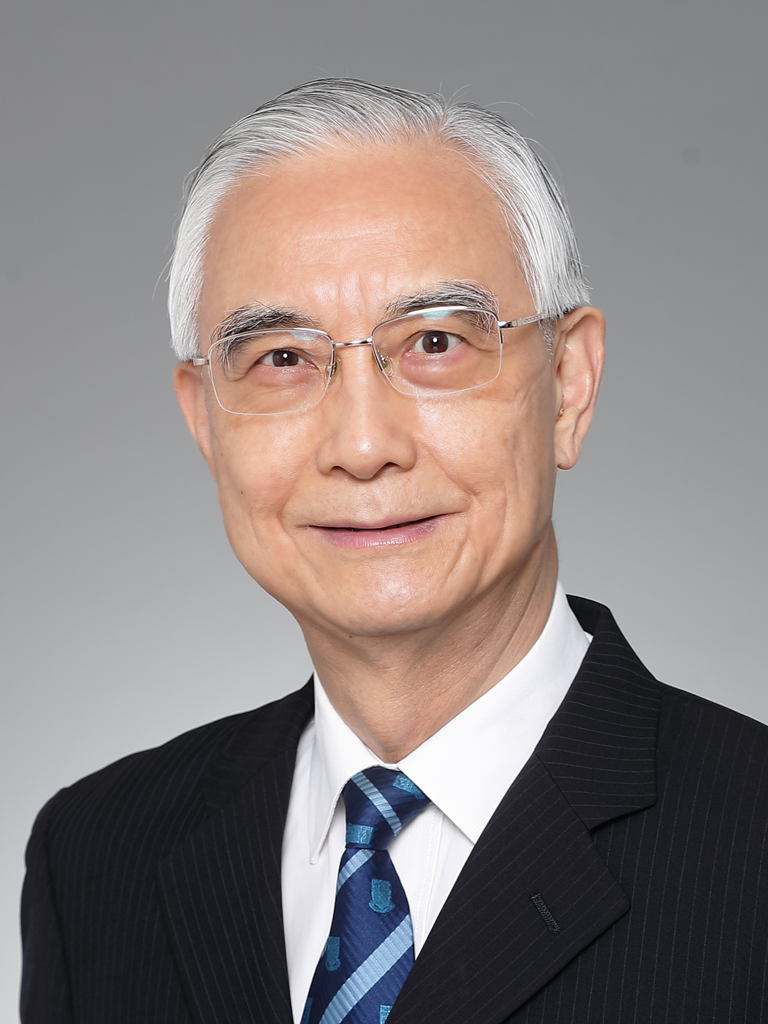 Biography
Professor TH Lam is Chair Professor of Community Medicine since 2000 and Sir Robert Kotewall Professorship in Public Health, The University of Hong Kong (HKU) since 2007. He graduated from Faculty of Medicine, HKU with the MBBS degree in 1975. He got an MSc degree in medical sociology and an MSc degree in occupational medicine in 1980 and 81 respectively from The University of London. He obtained his MD degree by research from HKU in 1988. He was Head of the Department of Community Medicine and Director of the School of Public Health and Director of Public Health Research Centre, HKU, in 2000-2012, 2009-2013 and 2004-2013 respectively. His awards from HKU included University Teaching Fellowship 1999-2000, Outstanding Research Student Supervisor Award 2000-01, Outstanding Researcher Award 2001-02, and Long Service Award (for over 40 years).
Professor Lam is a fellow of the Australasian Faculty of Occupational Medicine, the UK Faculty of Public Health, The London Faculty of Occupational Medicine, The Hong Kong Academy of Medicine (Community Medicine) and The Royal College of Physicians of Edinburgh. Professor Lam was President of the Hong Kong College of Community Medicine from 1997 to 2001. He was Vice-Chairman of Hong Kong Council on Smoking and Health (2002-08) and Co-Chair of Grant Review Board, Research Council, Health, Welfare and Food Bureau of the Hong Kong SAR Government (2003-09). He was appointed Justice of Peace in July 2005, conferred Honorary Fellowship of Hong Kong College of Community Medicine in 2008, and awarded Bronze Bauhinia Star Award in July 2012.
He has been appointed by the World Health Organization as short-term consultant, temporary advisor or expert participant for more than ten occasions, and Ambassador, World Cancer Research Fund Hong Kong from 2016. HKU Scholars in the Top 1%; H-index 78 (2020).
AWARDS
1998 - A Commemorative Certificate and Medal awarded by World Health Organisation in Rio de Janeiro, on achievement worthy of international recognition in promoting the concept of tobacco-free societies
2000 - China Tobacco Control Award, awarded by Chinese Association on Smoking and Health for distinguished contributions to tobacco control in China
2009 - "Contribution Award for Chinese in Tobacco Control" in recognition of outstanding contributions to tobacco control at the 3rd Cross-Strait Conference on Tobacco Control
2015 - China Tobacco Control Outstanding Contribution Award 2013-15 (

中國控煙卓越貢獻獎

) by China Tobacco Control Association
MAIN RESEARCH INTERESTS
Professor Lam's research interests are on epidemiology and control of noncommunicable diseases with a major focus on tobacco and other lifestyle related diseases. He is/was principal investigator of several major epidemiological studies, including the Hong Kong Lifestyle and Mortality Study (40,000 subjects), Guangzhou Occupational Cohort Study (160,000 subjects), Hong Kong 1997 Birth Cohort Study (8,300 subjects), Hong Kong Elderly Health Services Cohort Study (60,000 subjects), Guangzhou Biobank Cohort Study (30,000 subjects) and FAMILY project (A Jockey Club Initiative for a Harmonious Society; donation HK$250 million). As principal investigator of FAMILY project, he collaborated with several hundred social service, health related and community organisations and schools on many community based projects to promote family health, happiness and harmony (3Hs) based on public health approaches and positive psychology with vigorous evaluation. In FAMILY project Phase 2, he initiated "Zero Time Exercise" as a new approach to promote physical activity since 2014. Because of the zero wine and beer tax in Hong Kong since 2008, he has been involved in alcohol control and related research. He has published 860+ papers in international peer reviewed journals. As from January 2018, he is principal investigator of the Jockey Club Smart Family Link Project (donation HK$157 million) to use information communication technology to enhance family services and well being in Hong Kong. He is committed to research on simple interventions to promote smoking cessation, alcohol control, healthy eating, healthy weight, physical activity (zero time exercise) and mental health.
ACHIEVEMENTS IN TOBACCO CONTROL
Professor TH Lam is one of the world's leading scientists and advocates on tobacco control. His scientific contributions have been translated into important benefits to public health and tobacco control locally and internationally. Since his first major paper on smoking, passive smoking and lung cancer in 1987, he has published on tobacco control related areas 250+ papers in international peer reviewed journals. He has contributed to four WHO reports, on secondhand smoke and child health, policy recommendations for smoking cessation, adherence to long term therapies, and smokefree policies, and one IARC report on reversal of risk after quitting. He is the lead researcher of 100+ research projects and his publications cover a wide range of important areas, including health hazards and economic costs of smoking and passive smoking, youth smoking, role of health professionals in tobacco control and training, smoking cessation (especially brief interventions and randomised controlled trials), public opinion and policy surveys, evaluation studies and e-cigarettes and other new tobacco products. He is actively involved in the campaign for the total ban on e-cigarettes and new tobacco products in Hong Kong and he advocates for a total ban of all forms of tobacco and smoking in Hong Kong in 2030.
Back