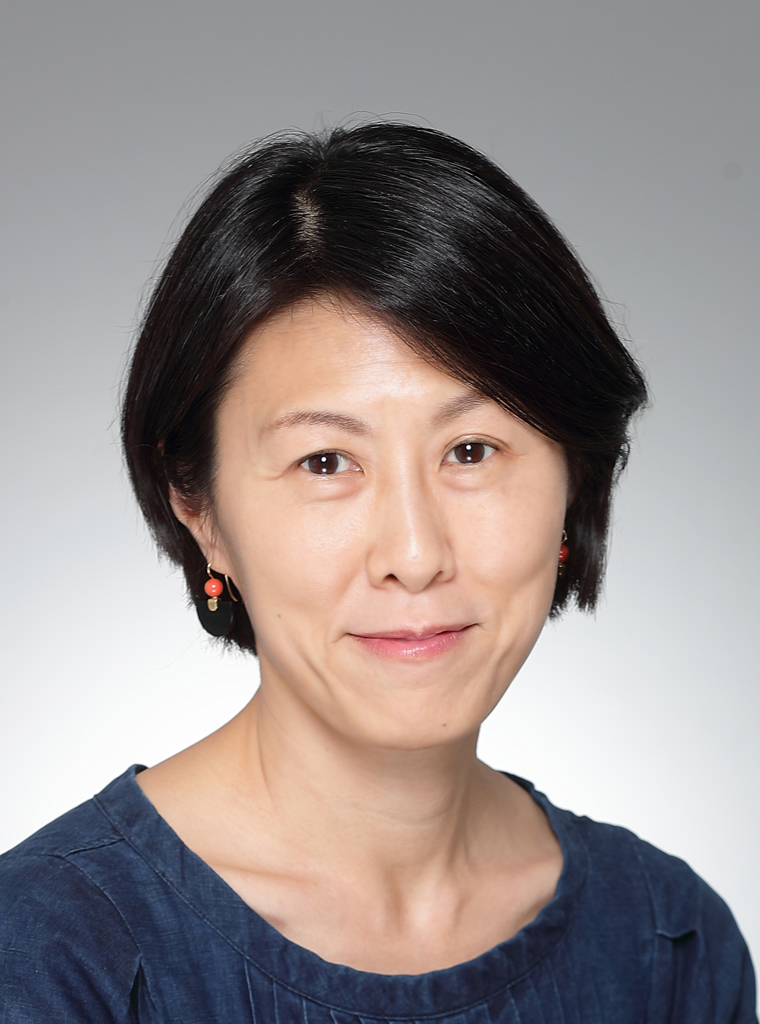 Associate Professor and Division Head

Division of Behavioural Sciences
B.Sc (Nursing), M.Sc, PH.D
Biography
Dr. Wendy Lam joined School of Public Health in September, 2007. She completed her Ph.D. specialized in Psycho-oncology in 2002. She's the foundation recipient of The Hong Kong Cancer Fund Scholarship in Psycho-oncology for 2001-2002. She is also the recipient of Hiroomi Kawano New Investigator Award, International Psycho-oncology Society (IPOS), for 2007. The award, in memory of Dr. Hiroomi Kawano, the founder of the Japanese Psycho-Oncology Society and the Japanese Society for Death and Dying, is presented to a new investigator for outstanding research contributions in psycho-oncology within five-years of completing a PhD.
Her research interests areas are two-fold: psycho-oncology and research methodology. She promotes mixed-methods approaches to increase the overall validity of studies. She has broad experience in quantitative and various qualitative research methods. She has been exploring novel applications of various quantitative methods derived from Structural Equation Modeling for analyzing longitudinal data. She has become very experienced in applying Linear Mixed Modeling, Latent Growth Modeling and Growth Mixture Modeling to address new questions and refine existing hypotheses enabling our group to overturn some previously established theoretical positions and build more robust evidence and theory. Her second research interest is in psycho-oncology, particularly focusing on psychosocial adaptation patterns and service optimization in cancer survivorship, as well as symptom control. Currently, she is exploring how personal factors (such as personality and information processing) and consultation factors (such as adoption of shared decision making model, the use of patient decision aid, and optimizing consultation behavours) influence psychosocial adaption to cancer (and hence related health care demand). She has made significant novel contributions to the literature resulting from applying her methodological interests to questions in psycho-oncology. Furthermore, she leads the HKU Jockey Club Institute of Cancer Care (JCICC) which aims to develop evidence-based strategies to integrate psychosocial care as a routine cancer care. Under her directorship, JCICC has recently established the first cancer survivorship clinic in Hong Kong offering support in managing post-treatment symptoms, as well as personalized diet and physical activity advice.
She has produced over 200 outputs, comprising 110 publications, including two book chapter and 108 international peer-reviewed co-authored articles, most in high impact international journals, including Cancer, Psycho-oncology, Breast Cancer Research and Treatment, and Journal of Clinical Oncology. She has received 34 research grants, 26 as principal investigator. She has also implemented an international collaboration with psycho-oncology teams in Australia, Germany, Japan, Mainland China and Taiwan to extend the study of supportive care needs of Chinese cancer patients. She was a Foundation Member of the East Asian Psycho-Oncology Network in 2008. She is an appointed member of the Grant Review Boards for the Research Fund for Health and Medical Research Fund and for the Health Care and Promotion Scheme, the Hong Kong SAR Government. She reviews manuscripts for various international peer-review journals including Journal of Clinical Oncology, Psycho-oncology, Cancer, Breast Cancer Research and Treatment, and Social Science Medicine. She is an Academic Editor by invitation for PLoS One, as well as an associate board member for the Psycho-oncology Journal. She is appointed as an Associate Editor for Psycho-oncology and for Patient Education and Counseling. She is the co-editor for the 4th edition of Psycho-oncology, the textbook originally developed by Dr. Jimmie Holland.
She is an active member of the International Psycho-oncology Society (IPOS). She was an elected IPOS Board of Director from 2014-2018. She is currently the treasurer, IPOS Executive Board from 2019-2021, and chairs or participates in various committees. She holds a Honorary Chair in Nursing and Midwifery, School of Health Sciences, University of Manchester from September 2020 to August 2023.
Back