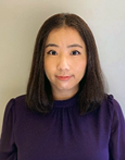 Post-doctoral Fellow
Division of Community Medicine and Public Health Practice
Biography
Dr Ni joined the School of Public Health at HKU in 2021. She has a Bachelor's degree in Public Health and a Master's degree in Epidemiology and Medical Statistics. She graduated with a PhD in Global Health from University College London (UCL) in 2018 and subsequently worked as a Postdoctoral Fellow at UCL and the University of Warwick (UK). Her research is interdisciplinary and focuses on the effects of perinatal adversity (e.g., preterm birth) and childhood adverse experiences on children and young people's life course development (e.g., mental health, social functioning, health-related quality of life) using large-scale longitudinal datasets in diverse contexts. She was actively involved in two large-scale international research projects: (1)

RECAP Preterm

, funded by the European Union's Horizon 2020 and (2)

EPICure

, funded by the UK Medical Research Council. She received a small grant from the Universities' China Committee in London and the Malaysia Scholarship Award during her PhD.
Selected Publications
Ni Y

, Mendonça M, Baumann N, et al.

Social Functioning in Adults Born Very Preterm: Individual Participant Meta-analysis. Pediatrics. 2021 Nov;148(5):e2021051986. doi: 10.1542/peds.2021-051986. (2020 IF = 7.124; ranked 4 out of 129 under the category of "Pediatrics")

Ni Y

, Johnson S, Marlow N, Wolke D. Reduced health-related quality of life in children born extremely preterm in 2006 compared with 1995: The EPICure Studies. Archives of Disease in Childhood - Fetal and Neonatal Edition. 2021 Oct 25:fetalneonatal-2021-322888. doi: 10.1136/archdischild-2021-322888. (2020 IF = 5.747; ranked 6 out of 129 under the category of "Pediatrics")

Ni Y

, O'Reilly H, Johnson S, Marlow N, Wolke D. Health-Related Quality of Life from Adolescence to Adulthood Following Extremely Preterm Birth. Journal of Pediatrics. 2021 Oct;237:227-236.e5. doi: 10.1016/j.jpeds.2021.04.005. (2020 IF = 4.406; ranked 11 out of 129 under the category of "Pediatrics")

Eves R, Mendonça M, Baumann N, Ni Y, et al. Association of Very Preterm Birth or Very Low Birth Weight With Intelligence in Adulthood: An Individual Participant Data Meta-analysis. JAMA Pediatrics. 2021 Aug 1;175(8):e211058. doi: 10.1001/jamapediatrics.2021.1058. (2020 IF = 16.193; ranked 1 out of 129 under the category of "Pediatrics")

Ni Y*

, Lancaster R, Suonpera E, et al. Growth in extremely preterm children born in England in 1995 and 2006: the EPICure studies. Archives of Disease in Childhood - Fetal and Neonatal Edition. 2021 Jul 13: fetalneonatal-2020-321107. doi: 10.1136/archdischild-2020-321107. (2020 IF = 5.747; ranked 6 out of 129 under the category of "Pediatrics"; *corresponding author)
Marlow N, Ni Y, Lancaster R, et al. No change in neurodevelopment at 11 years after extremely preterm birth. Archives of Disease in Childhood - Fetal and Neonatal Edition. 2021 Jul;106(4):418-424. doi: 10.1136/archdischild-2020-320650. (2020 IF = 5.747; ranked 6 out of 129 under the category of "Pediatrics")
O'Reilly H, Ni Y, Johnson S, Wolke D, Marlow N. Extremely preterm birth and autistic traits in young adulthood: the EPICure study. Molecular Autism. 2021 May 6;12(1):30. doi: 10.1186/s13229-021-00414-0. (2020 IF = 7.509; ranked 32 out of 273 under the category of "Neurosciences")

Ni Y

*, Beckmann J, Hurst JR, et al. Size at birth, growth trajectory in early life, and cardiovascular and metabolic risks in early adulthood: EPICure study. Archives of Disease in Childhood - Fetal and Neonatal Edition. 2021 Mar;106(2):149-155. (2020 IF = 5.747; ranked 6 out of 129 under the category of "Pediatrics"; *corresponding author)

Ni Y

*, Beckmann J, Gandhi R, et al. Growth to early adulthood following extremely preterm birth: the EPICure study. Archives of Disease in Childhood - Fetal and Neonatal Edition. 2020 Sep;105(5):496-503. (2020 IF = 5.747; ranked 6 out of 129 under the category of "Pediatrics"; *corresponding author)
O'Reilly H, Johnson S, Ni Y, Wolke D, Marlow N. Neuropsychological Outcomes at 19 Years of Age Following Extremely Preterm Birth. Pediatrics. 2020 Feb;145(2):e20192087. doi: 10.1542/peds.2019-2087. (2020 IF = 7.124; ranked 4 out of 129 under the category of "Pediatrics")

Ni Y

, Hesketh T. Childhood Maltreatment: Experiences and Perceptions Among Chinese Young People. Journal of Interpersonal Violence.

First Published 12 January 2020.

https://doi.org/10.1177/0886260519898446

. (2020 IF = 6.144; ranked 2 out of 47 under the category of "Family Studies")

Johnson S, O'Reilly H, Ni Y, Wolke D, Marlow N. Psychiatric Symptoms and Disorders in Extremely Preterm Young Adults at 19 Years of Age and Longitudinal Findings From Middle Childhood. Journal of the American Academy of Child and Adolescent Psychiatry. 2019 Aug;58(8):820-826.e6. doi: 10.1016/j.jaac.2019.02.020. (2020 IF = 8.829; ranked 3 out of 129 under the category of "Pediatrics")
Back