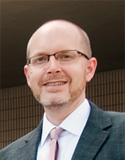 Lecturer
PhD (HKU), MA (LSE-PKU), BA (Melbourne)
Biography
Dr. Andrew Thomas Park joined the School of Public Health, LKS Faculty of Medecine in 2021.
Dr. Park completed his PhD at the University of Hong Kong in the field of international relations history, where he won the award for outstanding research postgraduate student. He completed his BA at the University of Melbourne, and his Masters in international affairs in the Peking University-London School of Economics joint degree programme. Before moving to Hong Kong he worked in Beijing with the German International Cooperation Agency (Deutsche Gesellschaft für Internationale Zusammenarbeit) on projects relating to climate change mitigation and adaptation.
Dr. Park's research and teaching interests include the history of international relations, multilateral organisations, and contemporary global governance. Prior to joining the School of Public Health he taught courses in HKU's Department of Politics and Public Administration on humanitarian intervention, the politics of international law and global governance. In addition to his teaching duties, Dr. Park is the placement coordinator for the BASc Global Health and Development Programme's field placement capstone.
Back