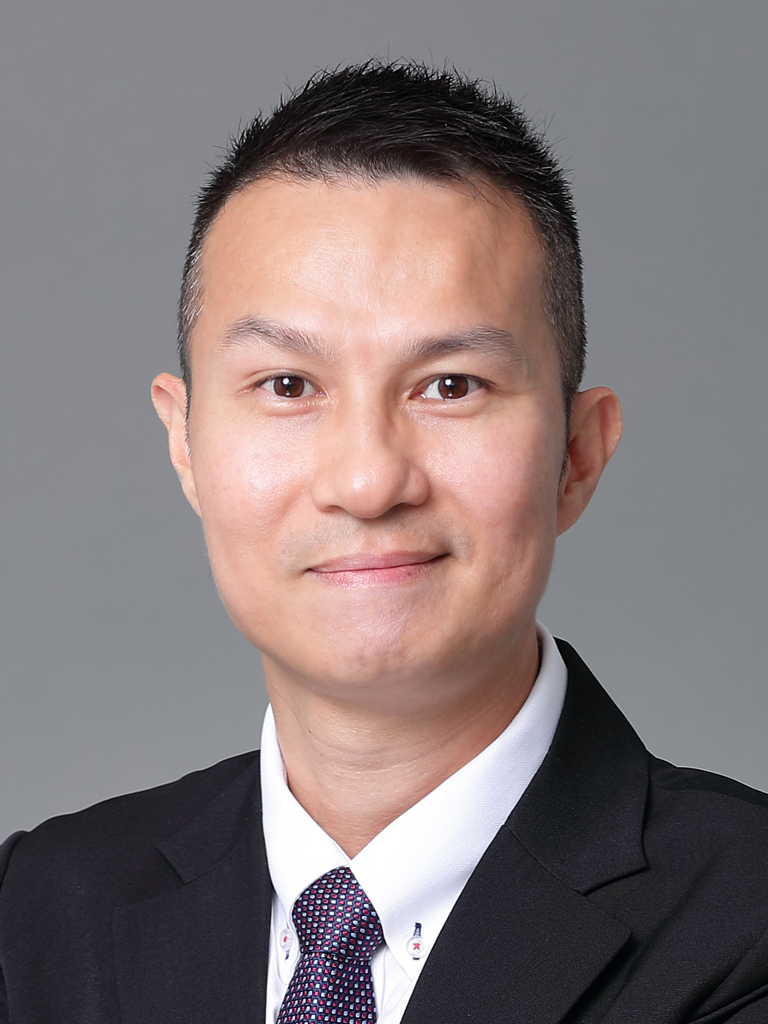 Professor and Division Head
Division of Kinesiology
BSc (HKUST), MPhil (CUHK), PhD (West Virginia), FRSB, FACSM, FECSS, FHKASMSS
Biography
Professor Parco Siu joined the School of Public Health at the University of Hong Kong (HKU) in 2017. He obtained his PhD training in exercise physiology at West Virginia University School of Medicine followed by postdoctoral training at Harvard Medical School. Professor Siu is a Fellow of Royal Society of Biology (FRSB), Fellow of American College of Sports Medicine (FACSM), Fellow of European College of Sport Science (FECSS), and Fellow of Hong Kong Association of Sports Medicine and Sports Science (FHKASMSS). He was elected Chartered Scientist (CSci) of Science Council, Chartered Biologist (CBiol) of Royal Society of Biology, and Registered Nutritionist (RNutr) specialised in sports nutrition of Association for Nutrition, UK.
Professor Siu's research focuses on the therapeutic effects of exercise frequency (high vs. low), exercise intensity (vigorous vs. moderate), and exercise type (HIIT, Tai Chi, aerobic exercise, and resistance training) on different health issues such as depression, cognitive impairment, insomnia, obesity, metabolic syndrome, and non-alcoholic fatty liver disease. His research also studies exercise and child health, as well as the brain health effects of exercise, and the underlying mechanisms. His research has received support from competitive external research funds including Research Impact Fund, General Research Fund, Health and Medical Research Fund, and Hong Kong Jockey Club Charities Trust.
Professor Siu was the first Hong Kong scholar to be honoured to receive the Visiting Scholar Award of the American College of Sports Medicine (ACSM), the largest and most respected sports medicine and exercise science organisation in the world. He was also the first scholar from Hong Kong and China to be presented the New Investigator Award of ACSM. Furthermore, Professor Siu had been the recipient of various research awards, including the National Student Research Award of ACSM, Research Career Enhancement Award, International Union of Physiological Sciences Travel Award and Beginning Investigator Award of the American Physiological Society (APS), and the Young Investigator Award of the Society for Experimental Biology and Medicine (SEBM). He was listed as one of the top 1% cited scholars at HKU from 2019 to 2022.
Professor Siu is actively involved in the local community by serving as the Vice President of the Hong Kong Association of Sports Medicine and Sports Science (HKASMSS) and the Executive Committee Member of the Physical Fitness Association of Hong Kong (HKPFA) to contribute to the development of exercise science and sports medicine in Hong Kong.

Selected Publications
(*denotes corresponding author)
Bernal JDK, Recchia F, Yu DJ, Fong DY, Wong SHS, Chung PK, Chan DKC, Capio CM, Yu CCW, Wong SWS, Sit CHP, Chen YJ, Thompson WR, and Siu PM*. Physical activity and exercise for cancer-related cognitive impairment among individuals affected by childhood cancer: A systematic review and meta-analysis. Lancet Child & Adolescent Health, 7(1):47-58 (2023)
Impact Factor 37.7; Rank 1/184 in Pediatrics
Recchia F, Bernal JDK, Fong DY, Wong SHS, Chung PK, Chan DKC, Capio CM, Yu CCW, Wong SWS, Sit CHP, Chen YJ, Thompson WR, and Siu PM*. Physical activity interventions to alleviate depressive symptoms in children and adolescents: A systematic review and meta-analysis. JAMA Pediatrics, 177(2):132-140 (2023)
Impact Factor 26.8; Rank 2/184 in Pediatrics.
Recchia F, Leung CK, Yu AP, Leung W, Yu DJ, Fong DY, Montero D, Lee CH, Wong SHS, and Siu PM*. Dose-response effects of exercise and caloric restriction on visceral adiposity in overweight and obese adults: A systematic review and meta-analysis of randomized controlled trials. British Journal of Sports Medicine, 57(16):1035-1041 (2023)
Impact Factor 18.5; Rank 1/123 in Sports Sciences
Recchia F, Leung CK, Chin EC, Fong DY, Montero D, Cheng CP, Yau SY, and Siu PM*. Comparative effectiveness of exercise, antidepressants, and their combination in treating non-severe depression: A systematic review and network meta-analysis of randomized controlled trials. British Journal of Sports Medicine, 56(23):1375-1380 (2022)
Impact Factor 18.5; Rank 1/123 in Sports Sciences
Siu PM#*, Yu AP#, Chin EC, Yu DS, Hui SS, Woo J, Fong DY, Wei GX, and Irwin MR. Effects of Tai Chi or conventional exercise on central obesity in middle-aged and older adults: A three-group randomized controlled trial. Annals of Internal Medicine, 174(8):1050-1057 (2021)
Impact Factor 51.6; Rank 6/330 in Medicine, General & Internal
Siu PM#*, Yu AP#, Tam BT, Chin EC, Yu DS, Chung KF, Hui SS, Woo J, Fong DY, Lee PH, Wei GX, and Irwin MR. Effects of Tai Chi or exercise on sleep in older adults with insomnia: A three-arm randomized controlled trial. JAMA Network Open, 4(2):e203719 (2021)
Impact Factor 13.4; Rank 15/330 in Medicine, General & Internal
Back