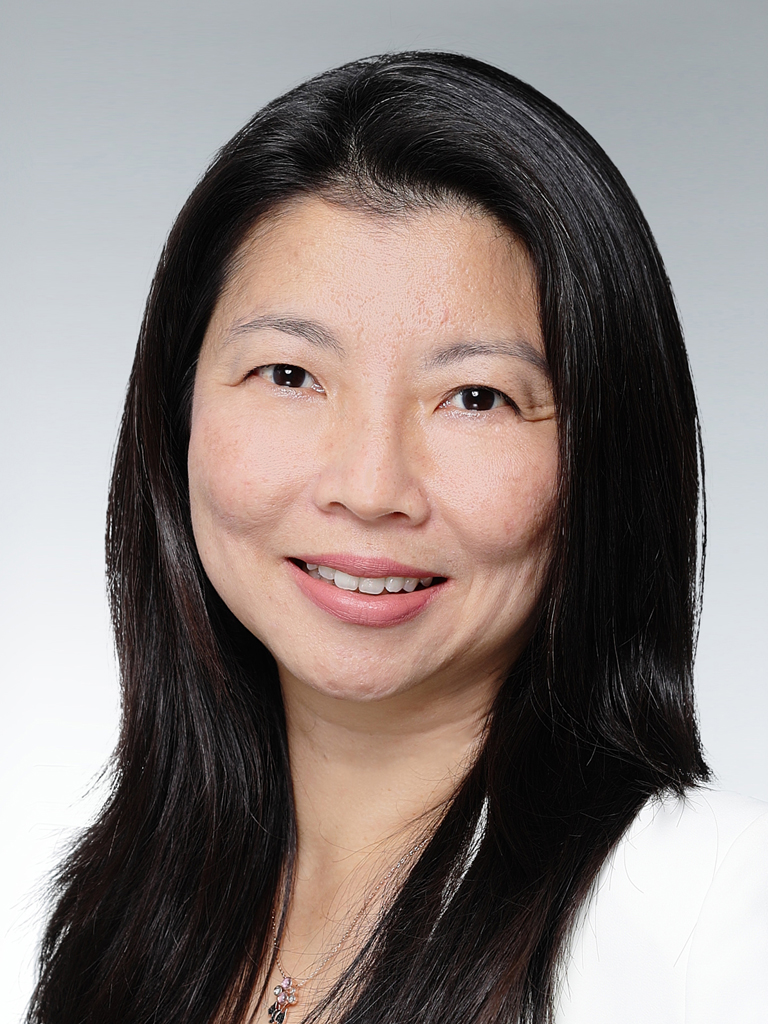 Assistant Professor
Division of Public Health Laboratory Sciences
BBioMed (Universiti Malaya), MSc (Universiti Malaya), PhD (University of Melbourne)
Biography
Dr. Wong obtained her PhD in molecular virology, working on dengue virus, from the Department of Microbiology and Immunology at the University of Melbourne, Australia. She subsequently completed her postdoctoral training at the St. Jude Children's Research Hospital in Memphis, TN, which was also the World Health Organization (WHO) Collaborating Center on the study of the ecology of influenza in lower animals.
Her laboratory's research interest is focused on understanding the immunological and virological determinants of robust antibody responses after respiratory virus infection and vaccination at a population as well as at the individual level. This includes studying the immunological principles that govern antibody recall of rapidly evolving and antigenically-variable viruses using clinical or human cohort samples, or in animal models. This research area is critical to our understanding of respiratory viruses' vaccine efficacy and pathogenesis and how that affects the population's susceptibility to these viruses.
Dr. Wong is a full member of the American Society of Virology, American Society of Immunology and a council member of the International Society for Influenza and Other Respiratory Viruses.
Selected Publications
Seroprevalence of antibodies to SARS-CoV-2 in Guangdong Province, China between March to June 2020. Xiao C, Leung NHL, Cheng Y, Lei H, Ling S, Lin X, Tao R, Huang X, Guan W, Yang ZF, Cowling BJ, Zanin M, Wong SS*. Pathogens. 2021, 10: 1505 (IF: 3.492, JR: 65/135 in Microbiology)
Activated CD4+ T-cells and CD14++CD16+ monocytes correlate with antibody response following influenza virus infection in humans. Wong SS, Oshansky CM, Guo XJ, Ralston J, Wood T, Reynolds G, Seeds R, Jelley L, Waite B, Jeevan T, Zanin M, Widdowson M, Huang QS, Thomas PG, Webby R, and the SHIVERS Investigation Team. Cell Reports Med. 2021 Apr 7;2(4):100237.
SARS-CoV-2 environmental contamination associated with persistently infected COVID-19 patients. Lei H, Ye F, Liu X, Huang Z, Ling S, Jiang Z, Cheng J, Huang X, Wu Q, Wu S, Xie Y, Xiao C, Ye D, Yang Z, Li Y, Leung NHL, Cowling BJ, He J, Wong SS, Zanin M. Influenza Other Respir Viruses. 2020 Nov;14(6):688-699. (IF: 3.288, JR: 36/92 in Infectious Disease, *co-corresponding author, Citations: 16)
Hemagglutinin and Neuraminidase Antibodies Are Induced in an Age- and Subtype-Dependent Manner after Influenza Virus Infection. Wong SS, Waite B, Ralston J, Wood T, Reynolds GE, Seeds R, Newbern EC, Thompson MG, Huang QS, Webby RJ; SHIVERS Investigation Team. J Virol. 2020 Mar 17;94(7). (IF: 4.501, JR: 8/37 in Virology)
Severe influenza is characterized by prolonged immune activation: results from the SHIVERS cohort study. Wong SS, Oshansky CM, Guo XJ, Ralston J, Wood T, Reynolds G, Widdowson M, Seeds R, Newbern C, Waite B, Huang QS, Webby R, Thomas PG and the SHIVERS Investigation Team.

J Infect Dis

. 2018 Jan 4;217(2):245-256. (IF: 5.022, JR: 11/92 in Infectious Disease, Citations: 20)
Dysregulated Th1:Th2 cytokine profile and poor immune response in pregnant ferrets infected with the 2009 pandemic H1N1 virus. Yoon SW*, Wong SS*, Zhu HC*, Chen R, Li L, Zang Y, Guan Y, Webby R. J Infect Dis. 2017 Jul 18. (IF: 5.022, JR: 11/92 in Infectious Disease, *co-first author, Citations: 11)
H5N1 influenza vaccine induces a less robust neutralizing antibody response than seasonal trivalent and H7N9 influenza vaccines. Wong SS, DeBeauchamp J, Zanin M, Sun Y, Tang L, Webby R. NPJ Vaccines. 2017 Jun 8;2:16. (IF: 5.699, JR: 31/159 in Immunology, Citations: 6)
The immune correlates of protection for an avian influenza H5N1 vaccine in the ferret model using oil-in-water adjuvants. Wong SS, Duan S, DeBeauchamp J, Zanin M, Kercher L, Sonnberg S, Fabrizio T, Jeevan T, Crumpton JC, Oshansky C, Sun Y, Tang L, Thomas P, Webby R. Sci Rep. 2017 Mar; 7:44727. (IF: 3.998, JR: 17/71 in Multidisciplinary, Citations: 17)
Impact of adjuvants on the immunogenicity and efficacy of split-virion H7N9 vaccine in ferrets. Wong SS, Kaplan B, Zanin M, DeBeauchamp J, Kercher L, Crumpton JC., Seiler P, Sun Y, Tang L, Krauss S, Webster RW, Webby RJ. J Infect Dis. 2015 Aug;212(4):542-51. (IF: 5.022, JR: 11/92 in Infectious Disease, Citations: 18)
A single dose of whole inactivated H7N9 influenza vaccine confers protection from severe disease but not infection in ferrets. Wong SS, Jeevan T, Kercher L, Yoon SW, Marinova-Petkova A, Crumpton JC, Franks J, Debeauchamp J, Rubrum A, Seiler P, Krauss S, Webster R, Webby RJ. Vaccine. 2014 Jul;32(35):4571-7. (IF: 3.143, JR: 91/159 in Immunology, Citations: 26)
Mucosal Immune Responses Predict Clinical Outcomes during Influenza Infection Independently of Age and Viral Load. Oshansky CM, Gartland AJ*, Wong SS*, Jeevan T, Wang D, Roddam PL, Caniza MA, Hertz T, Devincenzo JP, Webby RJ, Thomas PG. Am J Respir Crit Care Med. 2014 Feb;189(4):449-62. (IF: 17.452, JR: 2/64 in Respiratory Medicine, *co-second authors, Citations: 100)
Back