Yuen, Kwan Yuk Jacqueline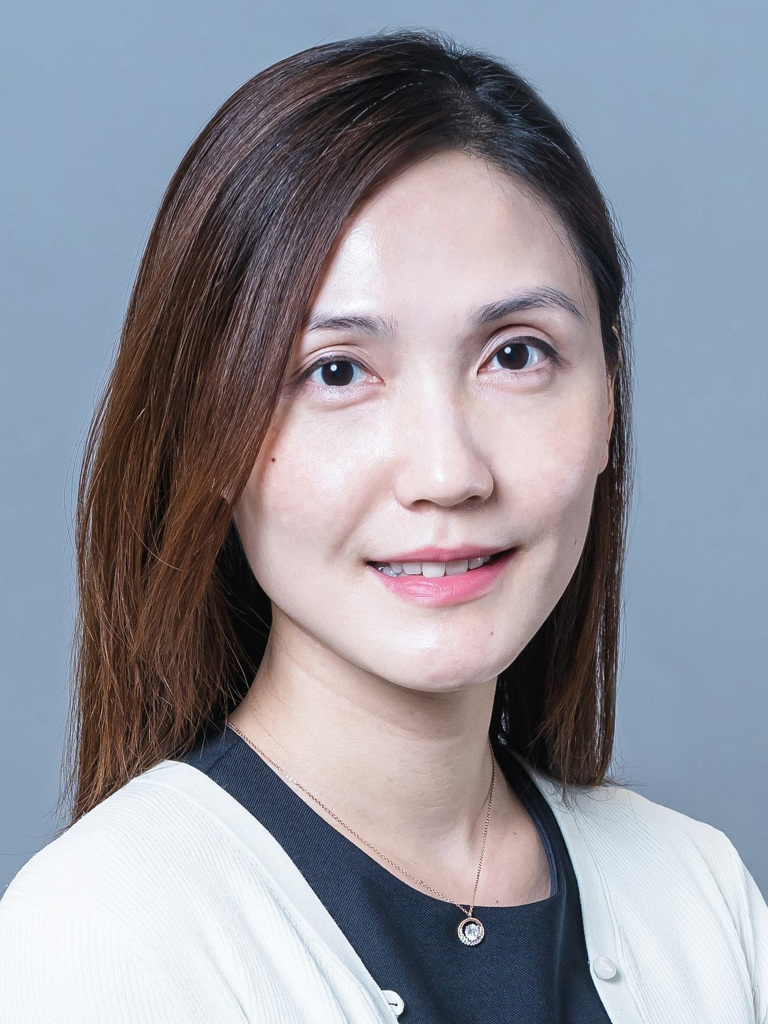 Clinical Assistant Professor (joint appointment with Department of Medicine, School of Clinical Medicine)

Division of Behavioural Sciences
BA (Harvard), MD (UMich), DABIM, DABIM (Geriatrics), Specialist in Geriatric Medicine (HKAM)
Biography
Dr. Jacqueline Yuen joined the University of Hong Kong as Clinical Assistant Professor at the School of Clinical Medicine in 2019. She is jointly appointed by the HKU Department of Medicine and School of Public Health. Dr. Yuen is a specialist in geriatrics and palliative medicine, medical educator and researcher with particular interest in end-of-life care and doctor-patient communication. Her current research focuses on enhancing end-of-life care for patients with advanced dementia and advance care planning in older adults with life-limiting illnesses.
Before returning to her native Hong Kong, she was Assistant Professor at the Icahn School of Medicine at Mount Sinai in New York. She joined the Chinese University of Hong Kong as Clinical Lecturer from 2017-2018 and was awarded the University Education Award. She is a Senior Faculty of VitalTalk, a nonprofit organization devoted to improving relationships between clinicians and seriously ill patients and their families through communication skills training. She is a member of the Hong Kong Academy of Medicine Professionalism and Ethics Committee Task Force on Advance Directives and a co-opted member of the Hong Kong Geriatrics Society. She serves on the Expert Panel on Hong Kong Reference Frameworks in Primary Care Settings for the Health Bureau.
Dr. Yuen earned her Bachelor of Arts in Biochemical Sciences from Harvard University and her Doctor of Medicine from the University of Michigan Medical School. She completed her internal medicine residency at the New York Presbyterian Hospital at Weill Cornell, her geriatrics fellowship at the University of California San Francisco, and her hospice and palliative medicine fellowship at the Icahn School of Medicine at Mount Sinai.
Selected Publications
Fang CHY, Zhang XJ, Chen LL, Poon RWS, Chan BPC, Zhao Y, Wong CKH, Yuen KY, Hung IFN, Yuen JKY*, To KKWT*. Effect of vaccine booster, vaccine type, and hybrid immunity on humoral and cellular immunity against SARS-CoV-2 ancestral strain and Omicron variant sublineages BA.2 and BA.5 among older adults with comorbidities: a cross sectional study. EBioMedicine. 2023 Feb;88:104446.

Yuen JK

*, See C, Cheung JTK, Lum CM, Lee JS, Wong WT. Can teaching serious illness communication skills foster multidimensional empathy? A mixed-methods study. BMC Med Educ. 2023 Jan 11;23(1):20.

Yuen JK*

, Luk JKH, Chan TC, Shea YF, Chu ST, Bernacki R, Chow DTY, Chan FHW. Reduced pneumonia risk in advanced dementia patients on careful hand feeding compared with nasogastric tube feeding. J Am Med Dir Assoc. 2022 2022 Sep;23(9):1541-1547.e2.

Chan HY*, Kwok AO, Yuen KK, Au DK, Yuen JK. Association between training experience and readiness for advance care planning among healthcare professionals: a cross-sectional study. BMC Med Educ. 2020 Nov 23;20(1):451.
Annadurai V, Smith CB, Bickell N, Berns SH, Kelley AS, Lindenberger E, Morrison LJ, Yuen JK, Egorova N, Franco R, Back AL, Gelfman LP*. Impact of a Novel Goals-of-Care Communication Skills Coaching Intervention for Practicing Oncologists. J Palliat Med. 2021 Jun;24(6):838-845.
Cheung JTK, Au D, Ip AHF, Chan J, Ng K, Cheung L, Yuen J, Hui E, Lee J, Lo R, Woo J. Barriers to Advance Care Planning: A Qualitative Study of Seriously Ill Chinese Patients and Their Families. BMC Palliat Care. 2020 Jun 8;19(1):80.

Yuen JK*

, Kelley AS, Gelfman LP, Lindenberger EE, Smith CB, Arnold RM, Calton B, Schell J, Berns S. Development and Validation of the ACP-CAT for Assessing the Quality of Advance Care Planning Communication. J Pain Symptom Manage 2020;59(1):1-8.e3.

Berns S*, Camargo M, Meier DE, Yuen JK. Goals of Care Ambulatory Resident Education (GOCARE): Training Residents in Advance Care Planning Conversations in the Outpatient Setting. J Palliat Med. 2017;20(12):1345-1351

.

Yuen JK*

, Mehta SS, Roberts JE, Cooke JT, and Reid MC. A Brief Educational Intervention to Teach Residents Shared Decision-Making in the Intensive Care Unit.

J Palliat Med. 2013; May;16(5):531-6.

Yuen JK

, Reid MC*, Fetters MD. Hospital do-not-resuscitate orders: why they have failed and how to fix them. J Gen Intern Med. 2011 Jul;26(7):791-7.

Yuen JK

, Breckman R, Adelman RD, Capello CF, LoFaso V, Reid MC*. Reflections of medical students on visiting chronically ill older patients in the home. J Am Geriatr Soc. 2006 Nov;54(11):1778-83.
Back