Say No to Teen Smoking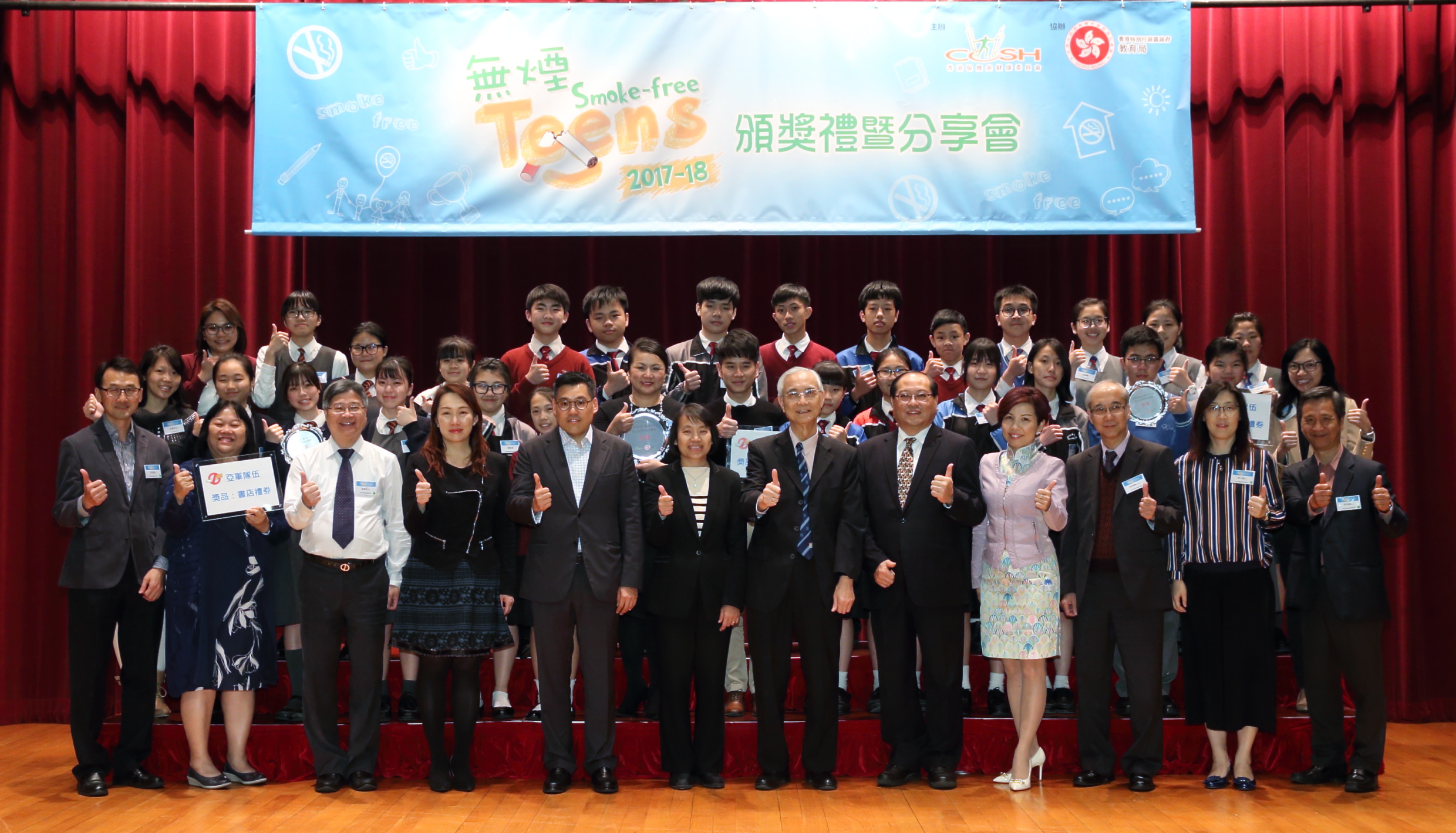 Studies have shown that the chance for teen smokers turning into adult smokers is prominently higher. And we all know the longer you smoke, the more damage it causes. Preventing tobacco use among youth is therefore critical to ending the tobacco epidemic in the community.

As one of the guests of the annual Smoke-free Teens Programme's award presentation ceremony hosted by Hong Kong Council on Smoking and Health (COSH) on 16 March 2018, Professor Lam Tai-hing, Chair Professor of Community Medicine cum Sir Robert Kotewall Professor in Public Health, School of Public Health, The University of Hong Kong, expressed his views on teen smoking and emphasised the importance of educating youngsters on smoking hazards and preventing them from taking up the first cigarette.

"Teenagers also play a vital role in creating a smoke-free Hong Kong. We hope you can grow to become our smoke-free ambassadors of tomorrow, to urge for more stringent and effective tobacco control policies and promote smoke cessation in the community, so that all children can be brought up healthily in a smoke-free environment." said Professor Lam.
Back