World NO Tobacco Day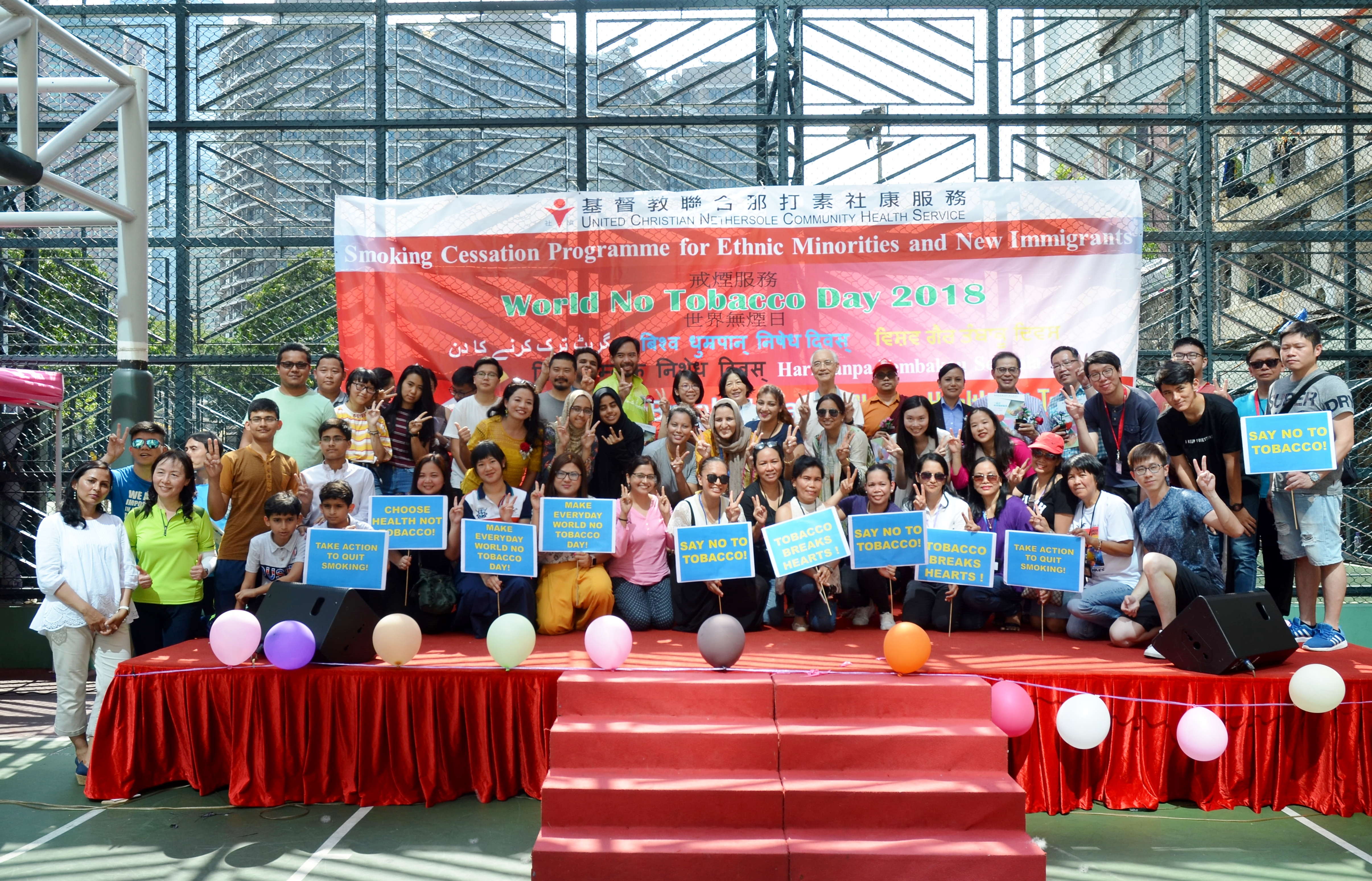 Smoking shows no boundaries and covers all age groups, backgrounds and nationalities. Education on smoking cessation is therefore essential to all smokers, regardless of race and ethnic backgrounds.
Professor Lam Tai-hing, Chair Professor of Community Medicine cum Sir Robert Kotewall Professor in Public Health, HKU School of Public Health, was invited as a Chief Guest at the "World NO Tobacco Day 2018" organised by United Christian Nethersole Community Health Service's Smoking Cessation Project for Ethnic Minorities and New Immigranton 27 May 2018 at King George V Memorial Park.
During his speech, Professor Lam strongly encouraged ethnic minorities and new immigrants to start quitting and keep their community smoke-free, "Our research in Guangzhou shows that two out of three smokers died of tobacco smoking. Giving up smoking will not only benefit you, but your children and family members too. It is less likely for children of non-smoking parents to begin smoking. Keeping children from smoking starts with parents."
The Smoking Cessation Project for Ethnic Minorities and New Immigrants was initiated in 2013 and funded by the Tobacco Control Office of the Department of Health. The aim is to provide one-stop smoking cessation service through free quit smoking treatment and counseling service, and conduct promotion at the community level.

Back