University Grants Committee Conference: "Springboard to Success - Balancing University and Elite Sports" on 24 November 2017
November 24, 2017
We are pleased to announce that the University Grants Committee Conference entitled "Springboard to Success ? Balancing University and Elite Sports" will be held on 24 November 2017 (Friday) as organised by the School of Public Health, The University of Hong Kong, with details below:

Sponsored by the University Grants Committee, the Conference aims to foster dual career pathways for athletes and promote a more athlete friendly culture at universities. It will begin with a Pledge and Signing Ceremony by representatives from the eight UGC-funded universities, followed by four moderated plenary sessions led by local and international guest speakers with speeches and roundtable discussions covering the perspectives of professionals, students, universities and sports organisations. The target audience will be current university students, athletes, parents, school principals, teachers, career counsellors, university administrators, student affairs officers of sports clubs and sports associations.
Highlights of programme are as below:
Registration
(Registration Deadline: 14:00 - 22 November 2017)
You may contact the Conference Secretariat at (852) 3917 9890 or myracb@hku.hk for group registration or further inquiries. We look forward to seeing you at this important event.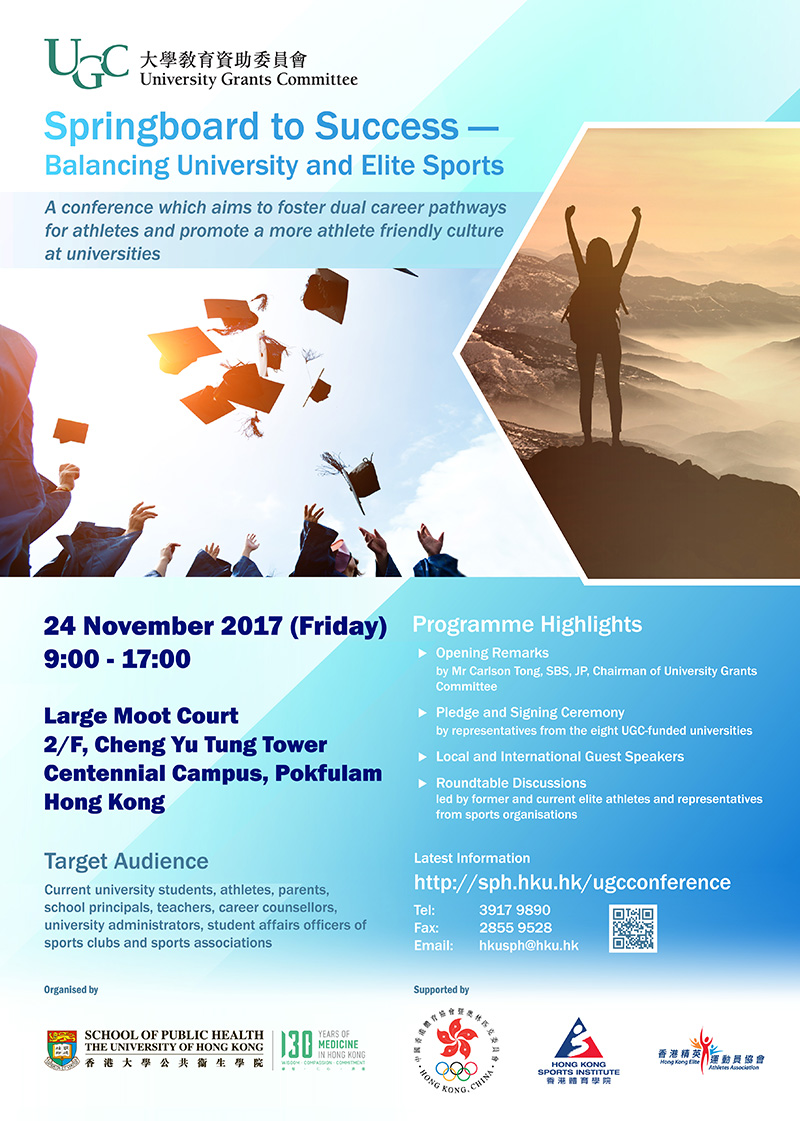 Back