Global Health Histories Seminar 106 - 'Strategies of Anti-Panic: A New Approach to Epidemic Panic' on 18 May 2018
May 18, 2018
Health panics are nothing new, but the rise of mass communications and the increasing dominance of the mass media in everyday life has potentially harmful consequences during disease outbreaks.
Techniques to combat health panics receive high attention by governments and international organizations, but public anxiety can endure even when knowledge and information about an outbreak is readily available and reassuring. Panics can result in harmful and erroneous rumours, extreme behaviours such as fear and avoidance of public spaces, loss of trust in public health officials, and stigmatization of sufferers.
In this seminar, our expert panel will draw on examples from the recent past to explore strategies of anti-panic and new approaches to rumour control. This will be followed by a panel discussion.
Details of the seminar are as follows:
For enquiries, please contact contact_chm@hku.hk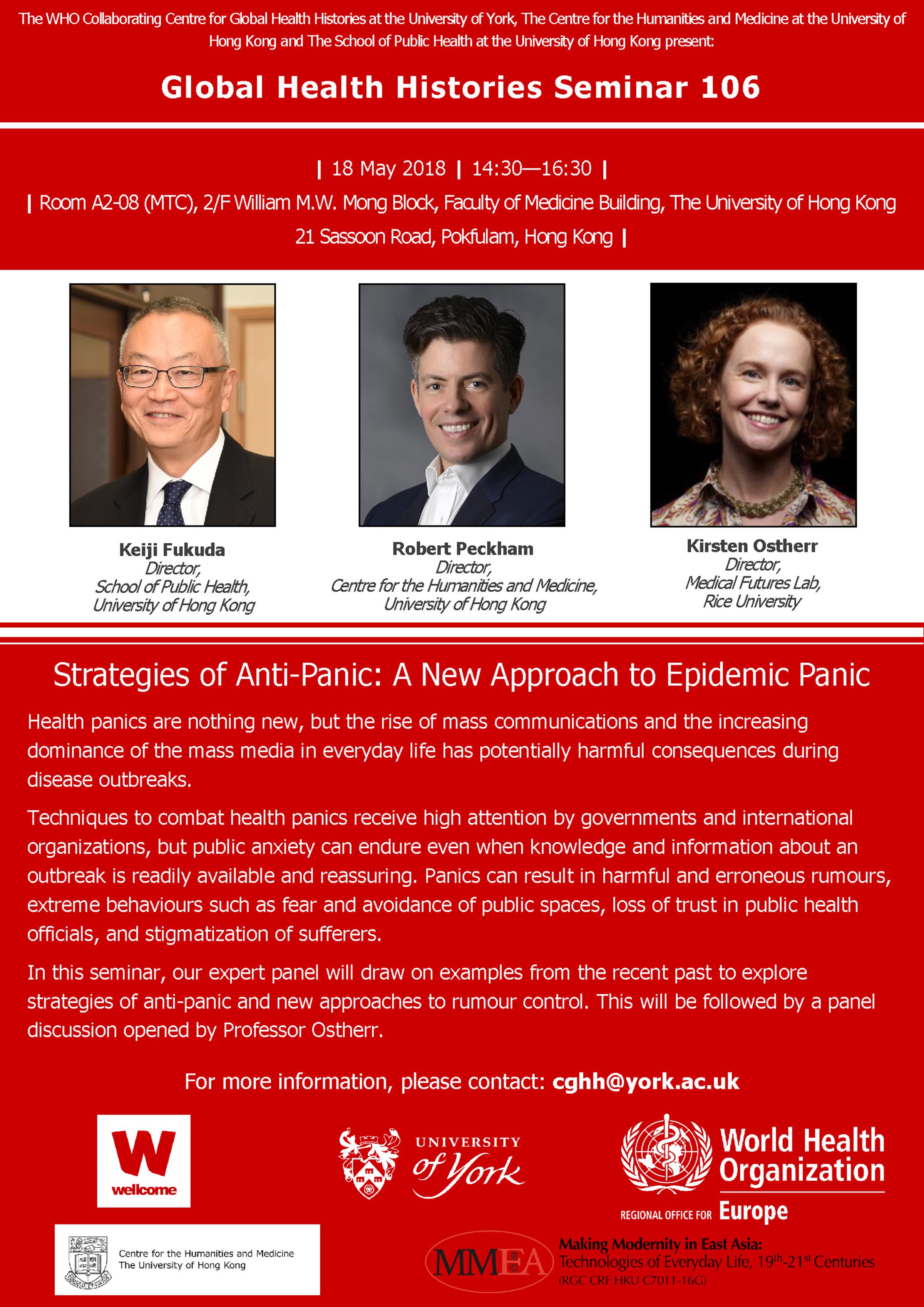 Back