Roundtable Series with Movers and Shakers in Global Health: A Dialogue with Dr Marc Sprenger on 3 September 2018
September 03, 2018
The School of Public Health is glad to announce that our next Roundtable Series with Movers and Shakers in Global Health will be held on 3 September 2018 (Monday). We have the privilege of speaking to Dr Marc Sprenger, Director of the World Health Organization Secretariat for Antimicrobial Resistance.

Dr Sprenger's work focus on the coordination of an organization-wide approach to antimicrobial resistance, working with WHO programmes carrying out technical activities required for the implementation of the global action plan on antimicrobial resistance. Prior to joining WHO, Dr Sprenger was Director of the European Centre for Disease Prevention and Control (ECDC) in Stockholm, Sweden and Director-General of the National Institute for Public Health and the Environment (RIVM) in Bilthoven, the Netherlands.

Please join us for an interactive dialogue with Dr Sprenger at the roundtable that day.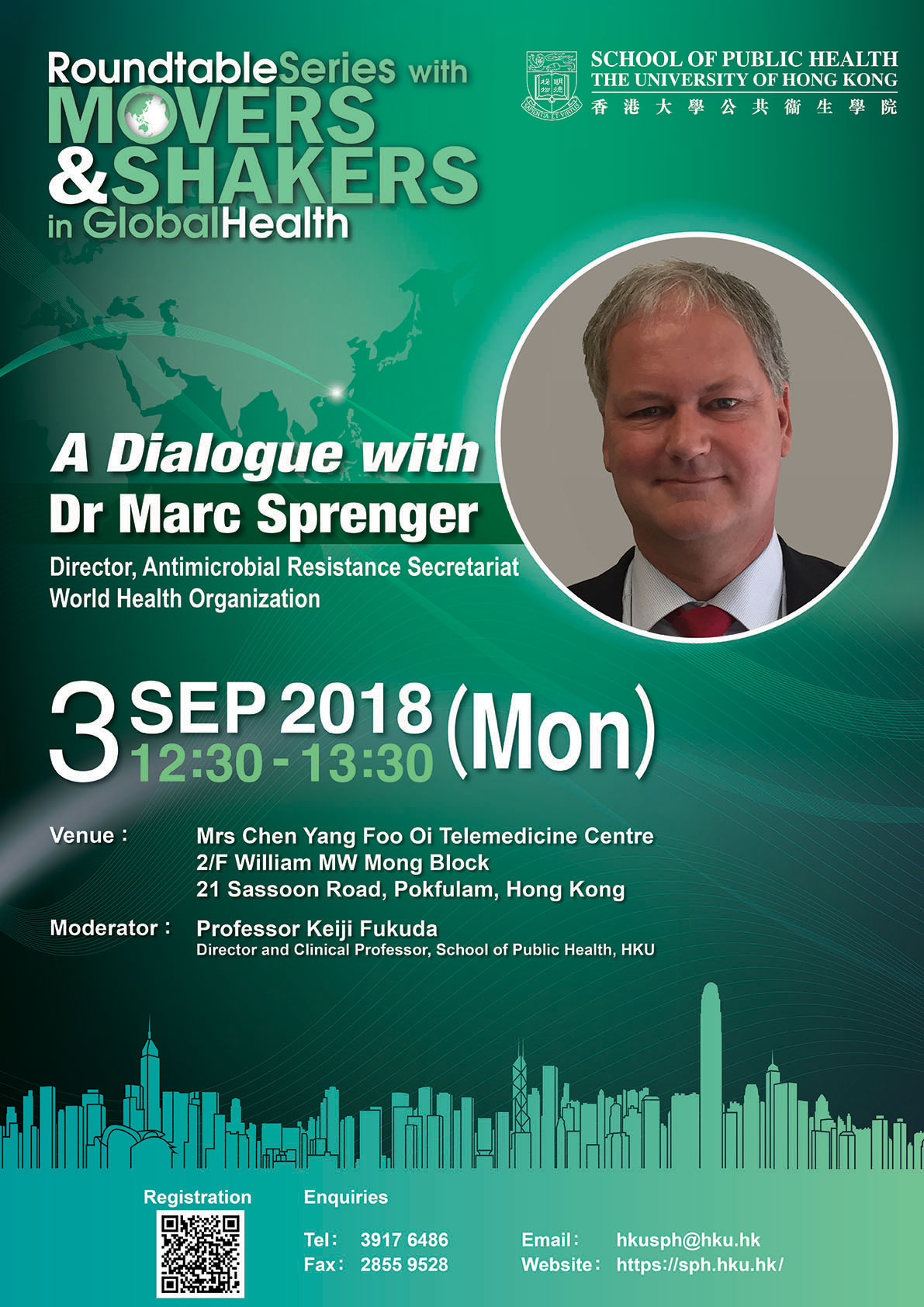 Please click
here
to view Dr Sprenger's bio.
All are welcome. Please register
online
by
noon, 1 September 2018 (Saturday)
.
For enquiries, please contact Mr Shawn Kam at 3917 9486 or
mhkam@hku.hk
.
Back