Roundtable Series with Movers and Shakers in Global Health: A Dialogue with Dr Mellissa Withers on 8 October 2018
October 08, 2018
The School of Public Health takes much pleasure in inviting you to our next roundtable in the series of Movers and Shakers in Global Health.
On 8 October 2018 (Monday), we have the privilege of speaking to Dr Mellissa Withers, Associate Professor of Clinical Preventive Medicine, University of Southern California and Program Director of the Association of Pacific Rim Universities Global Health Program. Dr Withers' research focuses on global reproductive health and women's empowerment, including human trafficking, HIV/AIDS prevention and family planning. Her other research interests include community participatory research, cultural competency, qualitative methodology, border health and medical anthropology. Dr Withers has spent several years living and working in developing countries in Asia, Latin America and sub-Saharan Africa.
Prior to joining The University of Southern California, she taught at University of California, Los Angeles in the department of anthropology and other universities including California State University, Los Angeles; Occidental College; and University of California, San Francisco. Dr Withers is the editor of two books: Global Perspectives on Sexual and Reproductive Health Across the Lifecourse, and Global Health Leadership: Case Studies from the Asia-Pacific (in press).

Members of the audience are welcome to engage in an interactive dialogue with Dr Withers at the roundtable that day.
Details of the roundtable are as follows:
For the bio of Dr Withers, please click here
For enquiries, please contact Mr Shawn Kam at 3917 9486 or mhkam@hku.hk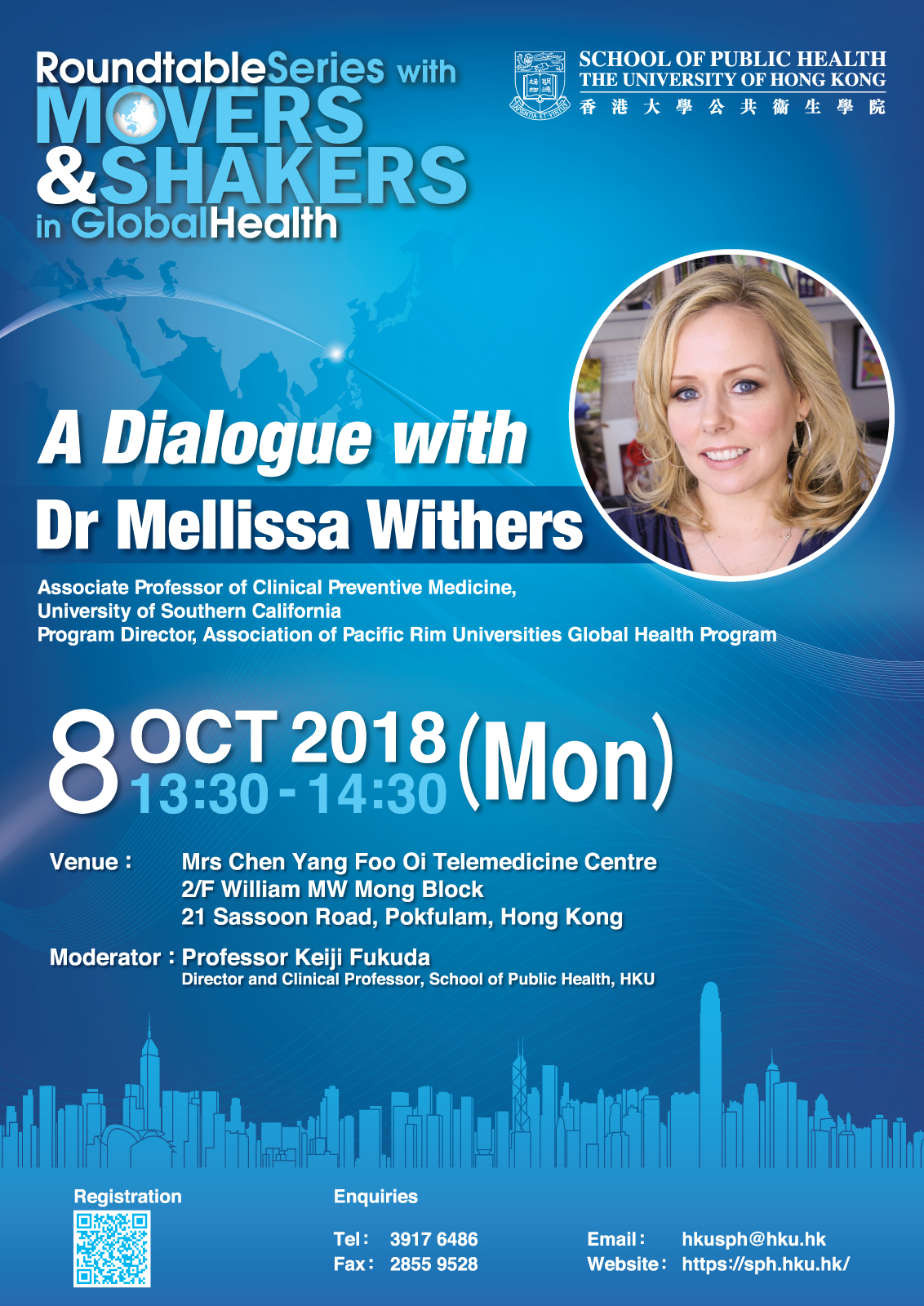 Back