Roundtable Series with Movers and Shakers in Global Health: A Dialogue with Professor Ala Alwan on 28 March 2018
March 28, 2018
The School of Public Health takes much pleasure in inviting you to our next roundtable in the series of Movers and Shakers in Global Health.
On 28 March 2018 (Wednesday), we have the privilege of speaking to Professor Ala Alwan, Regional Director Emeritus of the World Health Organization. With a distinctively unique and decorated career in the global public health discipline, Professor Alwan was formerly the Assistant Director-General of Non-communicable Diseases and Health; Assistant Director-General of Health Action in Crises; Regional Director for the Eastern Mediterranean with the WHO; as well as Minister of Health and Minister of Education with the Government of Iraq.
Members of the audience are welcome to engage in an interactive dialogue with Professor Alwan at the roundtable that day.
Details of the roundtable are as follows:

For the bio of Professor Alwan, please click here.
For enquiries, please contact Mr Shawn Kam at 3917 9486 or mhkam@hku.hk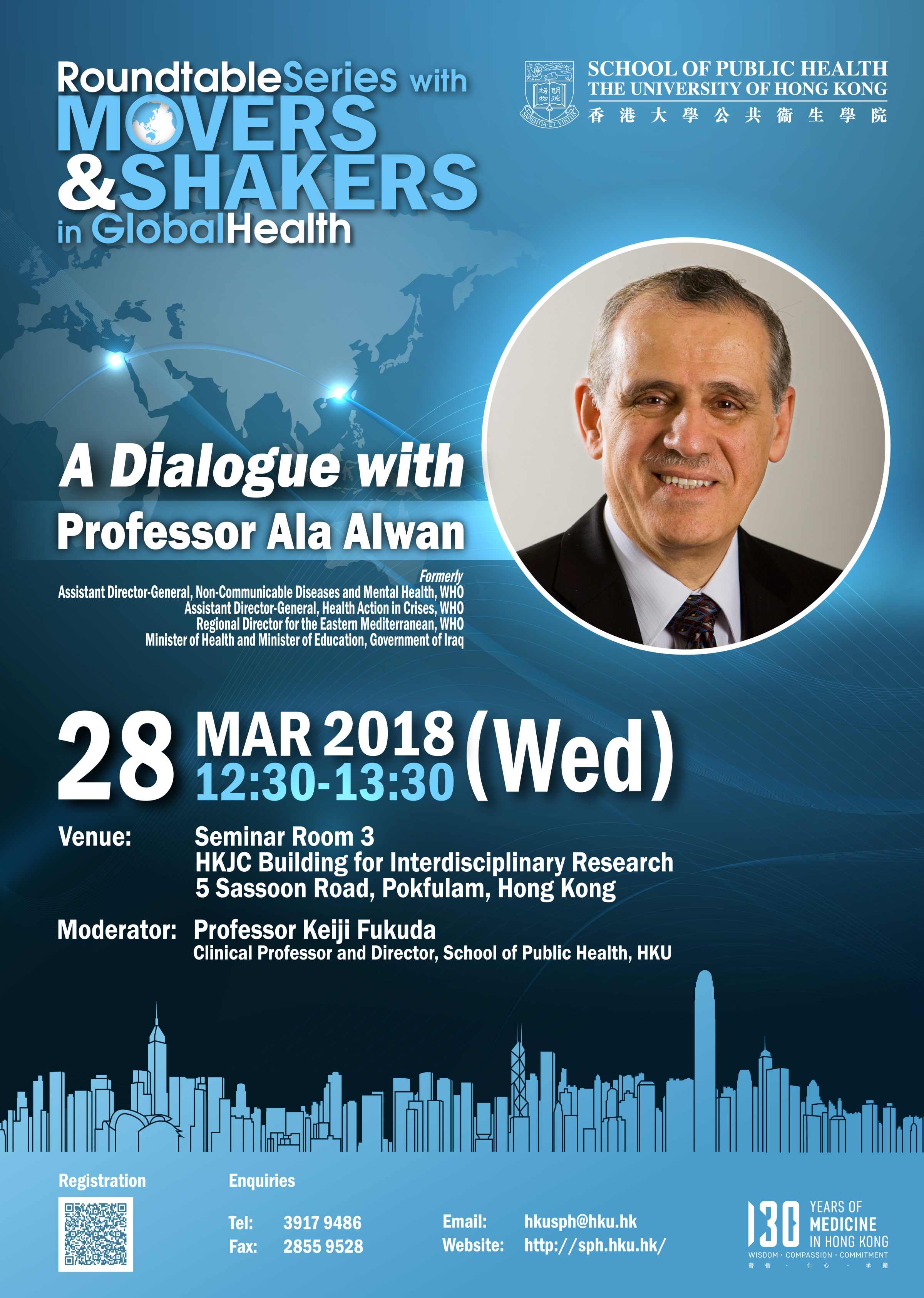 * Our School is fully supportive of the University's new policy on disposable plastic bottles. In this regard, all participants are reminded to bring their own mugs for beverages provided at our seminars or talks. No bottled water and polystyrene/paper cups will be provided.
Back