Seminar by Theme-based Research Scheme & Centre of Influenza Research on 18 May 2018
May 18, 2018
The Theme-based Research Scheme (TRS) on Viral, Host and Environmental Determinants of Influenza Virus Transmission and Pathogenesis and Centre of Influenza Research (CIR) jointly present the following seminar:

Titles & Speakers:

"Modular Synthesis of N-glycans and Arraysfor the Hetero-ligand Binding Analysis of HIV Antibodies"
by
Dr Chung-Yi Wu, Research Fellow, Genomics Research Center, Academia Sinica, Taipei, Taiwan

Please refer to Dr Wu's Webpage at http://www.genomics.sinica.edu.tw/index.php/en/wu-chung-yi.

Date:

18 May 2018 (Friday)

Time:

4:00pm – 5:00pm

Venue:

Seminar Room 1, G/F, Laboratory Block, Li Ka Shing Faculty of Medicine, The University of Hong Kong

ALL are welcome!

Please forward your queries to trsflu@hku.hk.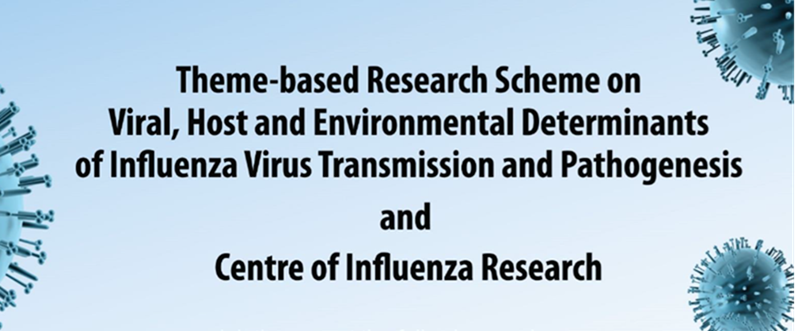 Back