Professor Guan Yi from our School received HKU Long Service Award
June 10, 2015
The Long Service Awards Presentation Ceremony of the University of Hong Kong (HKU) for academic and senior administrative staff members was held on 10 June in Loke Yew Hall. The President and Vice-Chancellor Professor Peter Mathieson officiated at the ceremony to present awards to over 60 staff members to thank them for their dedication, commitment and loyalty to the University.
Professor Guan Yi, Daniel CK Yu Professor in Virology of the School of Public Health and Director of Centre of Influenza Research, was one of the awardees of the 15-year Long Service Award.
Our heartfelt gratitude to Professor Guan for his steadfast dedication and undivided loyalty to our School and the University.
Please visit http://www.hku.hk/press/news_detail_12898.html for more highlights of the ceremony.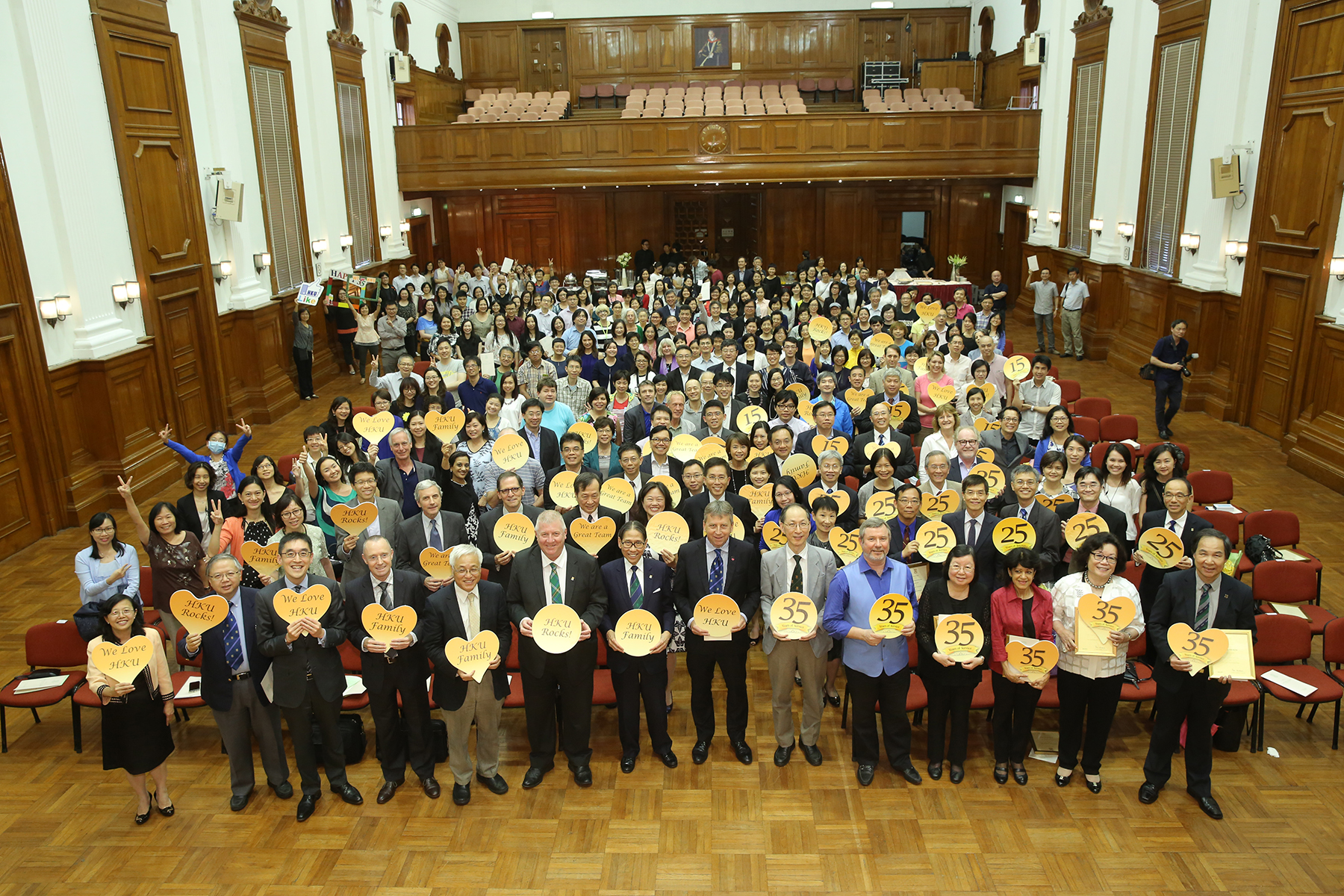 Back