APRU Global Health Conference 2021
November 16, 2021
The APRU Global Health Conference 2021 entitled 'Global Urban Health' was held virtually from 16 to 18 November, 2021. Hosted by the School of Public Health, the Conference brought together renowned local and overseas academics and industry practitioners from multidisciplinary fields, to discuss innovative solutions to the challenges posed by urbanisation, and pave the way for building healthier, more livable and sustainable urban cities. The Conference attracted around 700 registrations from policymakers, think-tank representatives, environmental advocates, scholars, researchers and students mainly from Hong Kong, Mainland China and South East Asia.

The Conference was kicked off by the Pre-conference Workshops on 15 November, 2021, followed by Keynote Addresses by distinguished speakers, Symposium on 'Advancing Diversity in the Academia', Plenary Session on 'Designing Cities to Promote Well-being', career mentoring and sharing sessions, and interactive breakout sessions for abstract sharing.

Besides calling for submission of abstracts, the Global Health Student Poster Contest and Global Health Student Case Competition were held in connection with the Conference. Entries of impressive quality were received from around the world.

The Conference was concluded by Professor Keiji Fukuda, Conference Chair and the then Director of the School of Public Health, with his closing remarks. He hoped that the Conference participants were able to gain more insights on the complex global health challenges and opportunities abound for achieving healthier cities, and would respond to these issues with innovative and sustainable solutions.

The final report of the Conference is now available here.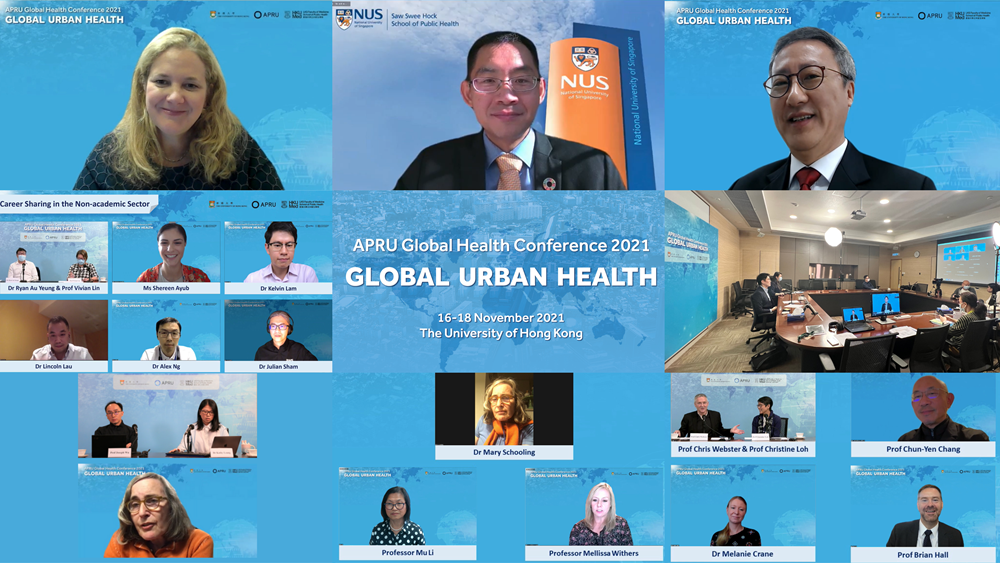 Back