Dr Wendy Lam won the 2023 Distinguished Merit Award by the International Society of Nurses in Cancer Care
October 20, 2023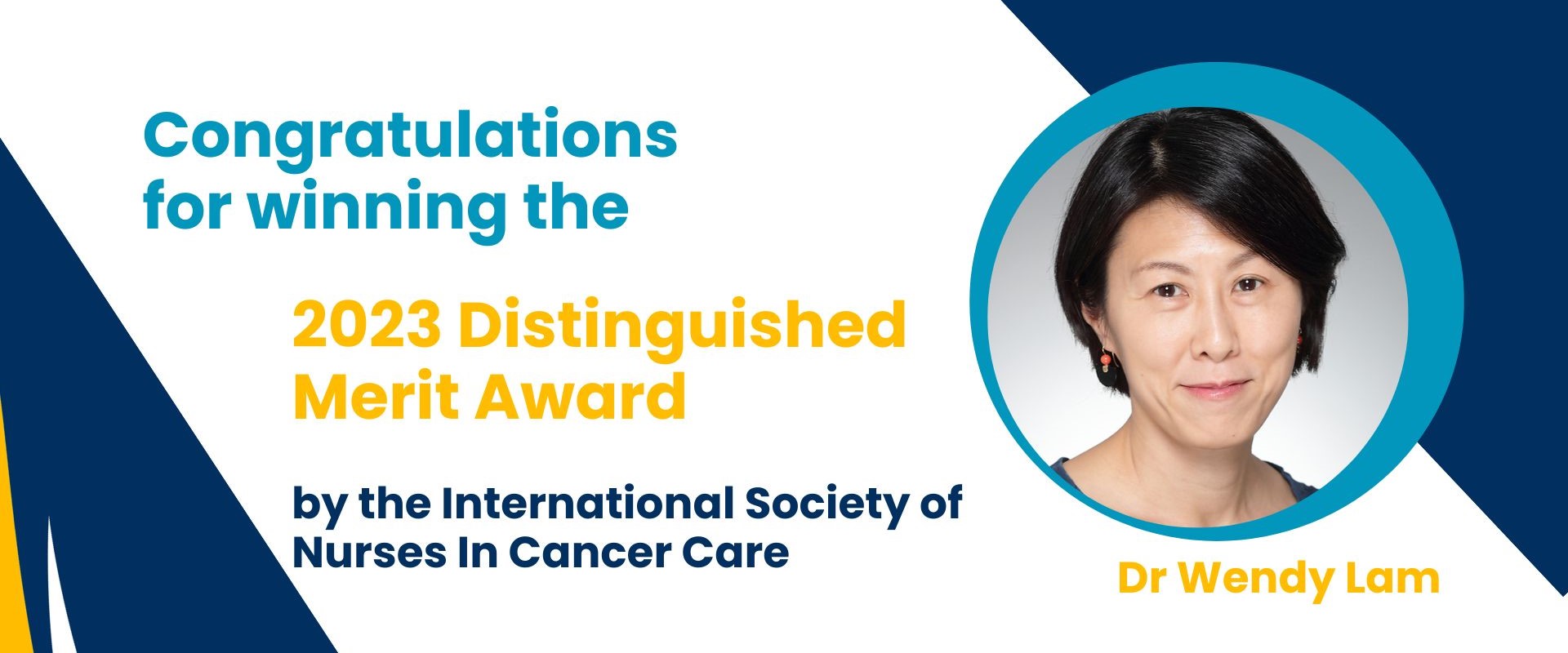 Dr Wendy Lam, Associate Professor and Division Head of the Division of Behavioural Sciences, was awarded the 2023 Distinguished Merit Award by the International Society of Nurses in Cancer Care (ISNCC) on October 2, 2023 in Glasgow, UK, for her outstanding contribution to the international advancement of the science and art of cancer nursing.


This award is offered bi-annually and Dr Lam is also appointed as an honorary Global Citizen (Bronze level) of ISNCC. Dr Lam expressed her gratitude for receiving this award. "I am truly grateful to the ISNCC Nominations and Awards committee for presenting me the esteemed 2023 Distinguished Merit Award. It is an honour to receive this prestigious recognition for my work in psycho-oncology," she said.


The School extends our hearty congratulations to Dr Wendy Lam for receiving this prestigious award.
Back