Professor Keiji Fukuda is conferred Honorary University Fellowship by the University of Hong Kong
October 20, 2023
Professor Keiji Fukuda, Honorary Professor and former Director (2017-2021) of the School of Public Health of the University of Hong Kong (HKU), is conferred Honorary University Fellowship by HKU today.

Established in 1995 to reaffirm the University's link between town and gown, the Honorary University Fellowships are a means for the University community to thank and salute the lives of those who have made important contributions in their own unique ways to the University, to academia, and to Hong Kong. This year, seven distinguished individuals are honoured. To learn more about other Honorary University Fellows and the fellowships, please visit here.

The School extends our sincerest congratulations to Professor Fukuda for his outstanding achievement.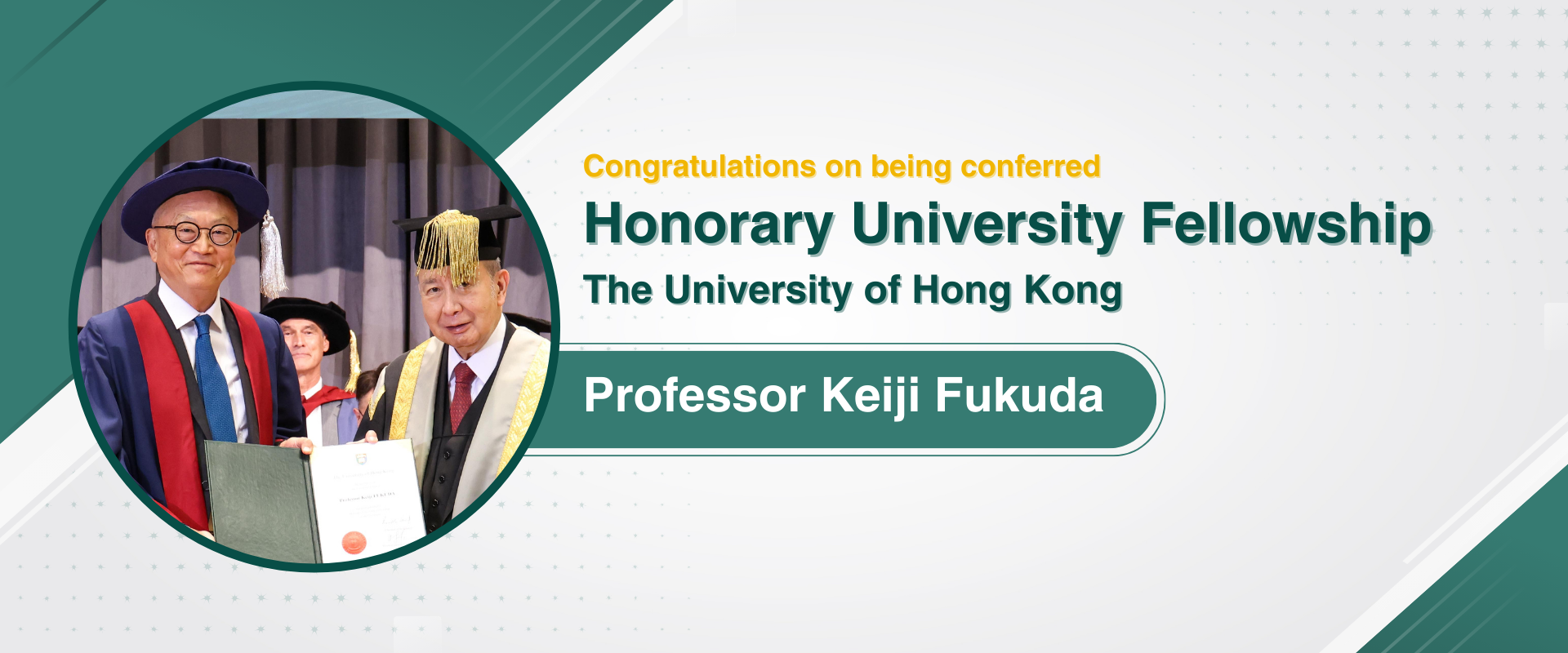 Back