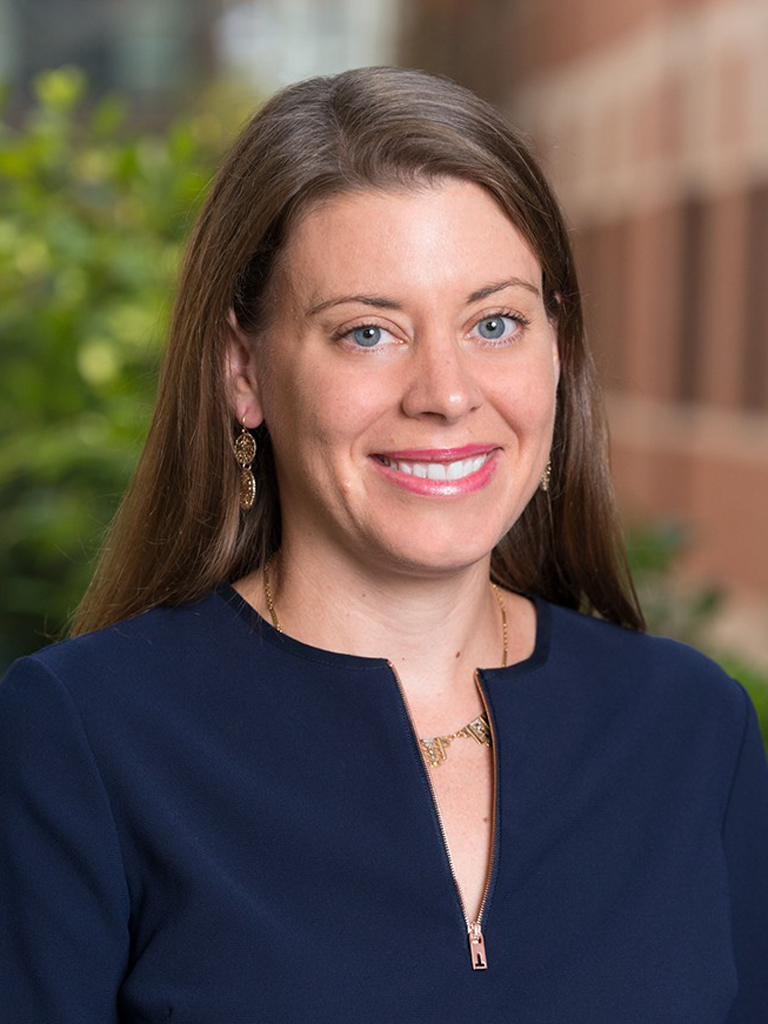 Associate Professor
Division of Health Economics, Policy and Management
Ph.D. (Harvard), S.M. (Harvard), B.Sc. (McGill)
Biography
Karen A. Grépin was appointed as an Associate Professor at the School of Public Health at the University of Hong Kong in 2020. Previously, she was the Canada Research Chair in Global Health Policy and Evaluation at Wilfrid Laurier University and an Assistant Professor of Global Health Policy at New York University. She has a Ph.D. in Health Policy (economics) from Harvard University, an S.M. in Health Policy and Management from the Harvard School of Public Health, and a B.Sc. in Immunology from McGill University in Canada.
Dr. Grépin's research focuses on institutional factors affecting the demand and supply of health services, government policy response to outbreaks, and the role of routine health information systems in strengthening health systems. Her research has been published in leading medical and public health journals.
Dr. Grépin is recruiting qualified graduate and undergraduate students with interests in conducting research at the intersection of economics and health systems and health policy issues globally. She can be followed on Twitter at @KarenGrepin.
Google Scholar: https://scholar.google.com/citations?user=LfsNT-gAAAAJ&hl=en
Selected Publications
Feng, S, Hategeka, C, and Grépin, KA. (2021) "Addressing missing values in routine health information system data: an evaluation of imputation methods using data from the Democratic Republic of the Congo during the COVID-19 pandemic." Population Health Metrics, 19(44). (Impact factor: 2.786 (2020); Ranking: 68 of 176 in Public, Environmental & Occupational Health)
Hategeka, C, Carter, SE, Chenge, FM, Katanga, EN, Lurton, G, Mayaka, SM, Mwamba, DK, van Kleef, E, Vanlerghe, V, Grépin, KA. (2021) "Impact of the COVID-19 pandemic and response on the utilization of health services during the first wave in Kinshasa, the Democratic Republic of the Congo." BMJ: Global Health, 6(7): e005955. (Impact factor 5.558: (2020); Ranking: 10 of 176 in Public, Environmental & Occupational Health)
De Foo, C, Grépin, KA, Cook, AR, Hsu, LY, Bartos, M, Singh, S, Asgari, N, Teo, YY, Heymann, DL, Legido-Quigley, H. (2021) "Navigating from SARS-CoV-2 elimination to endemicity in Australia, Hong Kong, New Zeeland, and Singapore." Lancet, 398(10311): 1547-1551. (Impact factor: 79.323 (2020); Ranking: 2 of 167 in Medicine, General & Internal)
Grépin, KA, Ho, T-L, Marion, S, Piper, J, Worsnop, CZ, Lee, K. (2021) "Evidence of the effectiveness of travel-related measures during the early phase of the COVID-19 pandemic: a rapid systematic review." BMJ: Global Health, 6:e004537. (Impact factor 5.558: (2020); Ranking: 10 of 176 in Public, Environmental & Occupational Health)
Wenham, C, Smith, J, Davies, SE, Feng, H, Grépin, KA, Harmon, S, Herten-Crabb, A, Morgan, R. (2020) "Women are most affected by pandemics -lessons from past outbreaks". Nature, 583(7815):194-198. (Impact factor: 49.962 (2020); Ranking: 1 of 72 in Multidisciplinary Sciences)
Hung, Y, Law, Michael, Cheng, L, Abramowitz, S, Alcayna-Stevens, L, Lurton, G, Mayaka, S, Olekhnovitch, R, Kyomba, G, Ruton, H, Ramazani, S, Grépin, KA. (2020) "Impact of a free care policy on the utilisation of health services during an Ebola outbreak in the Democratic Republic of Congo: an interrupted time-series analysis." BMJ: Global Health, 5: e002119. (Impact factor 5.558: (2020); Ranking: 10 of 176 in Public, Environmental & Occupational Health)
Grépin, KA, Irwin, BR, Sas Trakinsky, B, (2020) "On the measurement of financial protection: An assessment of the usefulness of the Catastrophic Health Expenditure indicator to monitor progress towards Universal Health Coverage." Health Systems & Reform, 6:1. (Impact factor: 3.391 (2020); Ranking: 17 of 88 in Health Policy & Services)
Grépin, KA, Habyarimana, J, Jack, WJ. (2019) "Cash on delivery: Results of a randomized mobile phone experiment to promote maternal health care in Kenya." Journal of Health Economics, 65: 15-30. (Impact factor: 3.883 (2020); Ranking: 68 of 376 in Economics)
Grépin, KA, Bharadwaj, P. (2015) "Maternal Education and Child Mortality in Zimbabwe." Journal of Health Economics, 44: 97-117. (Impact factor: 3.883 (2020); Ranking: 68 of 76 in Economics)
Grépin, KA. (2015) "International donations to the Ebola virus outbreak: too little, too late?" BMJ, 350: h376. (Impact factor: 39.890 (2020); Ranking: 5 of 167 in Medicine, General & Internal)
Back