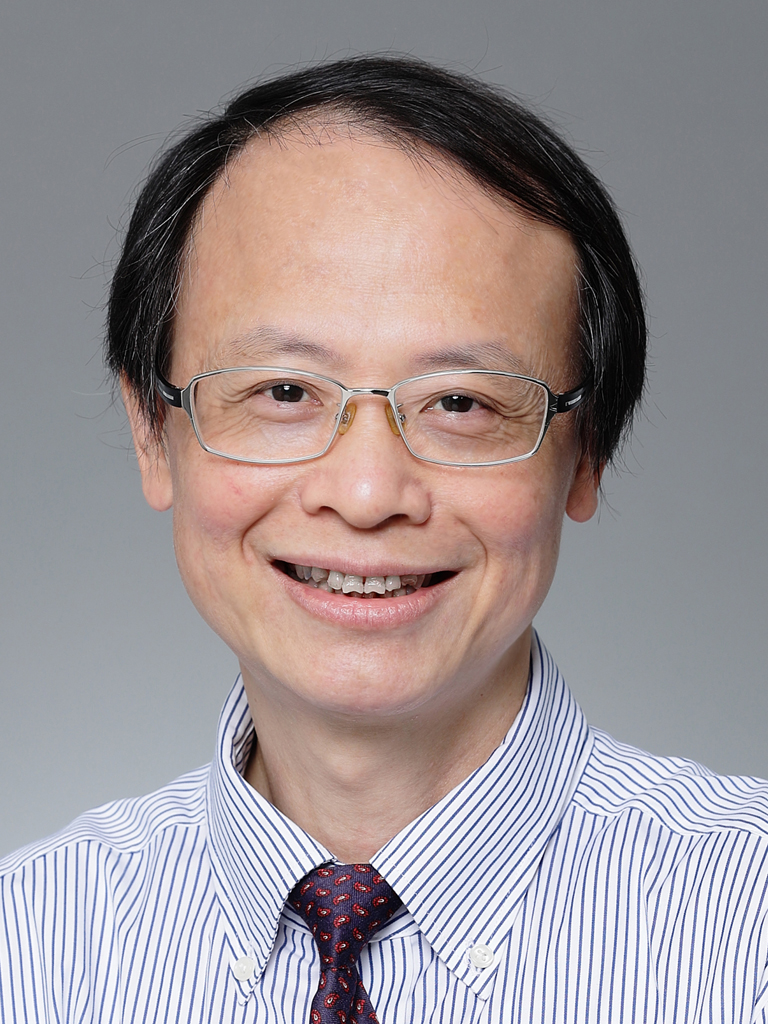 Assistant IT Director
Division of Epidemiology and Biostatistics
MPhil (HK), PhD (HK), CStat (RSS)
Biography
Dr LM Ho obtained a Master of Philosophy degree in epidemiology in 1991 and a Doctor of Philosophy in Informatics in 1998 from the University of Hong Kong. Dr Ho has served as a Chartered Statistician of the Royal Statistical Society of the UK since 1994. He offers statistical consultancy services to staff members. Dr Ho is in charge of information technology services in the School. He is the Personal Data Protection Coordinator of the School, and provides advices on the protection and security of personal data and research data.
His main research interests include tobacco and other lifestyle related diseases and infectious diseases.

Dr Ho is involved in various teaching activities, including evidence-based practice, problem-based public health, health research projects in undergraduate medical curriculum; and public health training of medical doctors.
Selected Publications
Yeung WF, Yu BY, Chung KF, Zhang ZJ, Lao L, Ho FY, Suen LK, Ho LM, Self-administered acupressure for insomnia disorder: A randomized controlled trial. Phytomedicine. 2022 Feb 15;99:153993.
Lai AY, Lee L, Wang MP, Feng Y, Lai TT, Ho LM, Lam VS, Ip MS, Lam TH, Mental Health Impacts of the COVID-19 Pandemic on International University Students, Related Stressors, and Coping Strategies. Front Psychiatry. 2020 Nov 23;11:584240.
Chung KF, Yeung WF, Ho FY, Ho LM, Yung KP, Yu BY, Kwok CW, Predictors of Daytime Consequences of Insomnia: The Roles of Quantitative Criteria and Nonrestorative Sleep. Psychopathology. 2018;51(4):262-268.
Liu JH, Chen Y, Zhen Z, Ho LM, Tsang A, Yuen M, Lam K, Tse HF, Yiu KH, Relationship of biomarkers of extracellular matrix with myocardial function in Type 2 diabetes mellitus. Biomark Med. 2017 Jul;11(7):569-578.
Wong JY, Wu P, Lau EH, Tsang TK, Fang VJ, Ho LM, Cowling BJ, Real-time estimation of the hospitalization fatality risk of influenza A(H1N1)pdm09 in Hong Kong. Epidemiol Infect. 2016 Jun;144(8):1579-83.
Chen Y, Seto WK, Ho LM, Fung J, Jim MH, Yip G, Fan K, Zhen Z, Liu JH, Yuen MF, Lau CP, Tse HF, Yiu KH, Relation of Tricuspid Regurgitation to Liver Stiffness Measured by Transient Elastography in Patients With Left-Sided Cardiac Valve Disease. Am J Cardiol. 2016 Feb 15;117(4):640-646.
Ho LM, Wang MP, Ho DSY, Lam TH, Changes in individual weight status based on body mass index and waist circumference in Hong Kong Chinese, PLoS One. 2015, 10(3): e0119827.
Yeung WF, Chung KF, Ho FY, Ho LM, Predictors of dropout from internet-based self-help cognitive behavioral therapy for insomnia. Behav Res Ther. 2015 Oct;73:19-24.
Schooling CM, Hui LL, Ho LM, Lam TH, Leung GM, Cohort profile: ?Children of 1997?: a Hong Kong Chinese birth cohort, International Journal of Epidemiology. 2012, 41: 611-20.
Leung GM, Ho LM, Lam TH, Hedley AJ, Epidemiology of SARS in the 2003 Hong Kong epidemic. Hong Kong Med J. 2009 Dec;15 Suppl 9:12-6.
Leung GM, Ho LM, Lam TH, Hedley AJ, Peiris JS. Prevalence of SARS-CoV antibody in all Hong Kong patient contacts. Hong Kong Med J. 2009 Dec;15 Suppl 9:27-9.
Leung GM, Lam TH, Ho LM, Lau YL, Health consequences of breast-feeding: doctors' visits and hospitalizations during the first 18 months of life in Hong Kong Chinese infants. Epidemiology. 2005 May;16(3):328-35.
Seto WH, Tsang D, Yung RWH, Ching TY, Ng TK, Ho M, Ho LM, Peiris JSM, Advisors of Expert SARS group of Hospital Authority* *Members listed at end of report. Effectiveness of precautions against droplets and contact in prevention of nosocomial transmission of severe acute respiratory syndrome (SARS). Lancet 2003; 361: 1519-20
Back