Public Lecture on the Clinical Effort Against Secondhand Smoke Exposure (CEASE) program on 30 November 2017
November 30, 2017
You are cordially invited to join the Public Lecture with details as below:
Please register via our link at https://hkuems1.hku.hk/hkuems/ec_hdetail.aspx?guest=Y&UEID=52907 on or before November 29, 2017 (Wednesday). Should you have any enquiries, please contact Vanessa Yeung of School of Nursing at ylhh@hku.hk or 3917 6327.
We look forward to seeing you at the public lecture.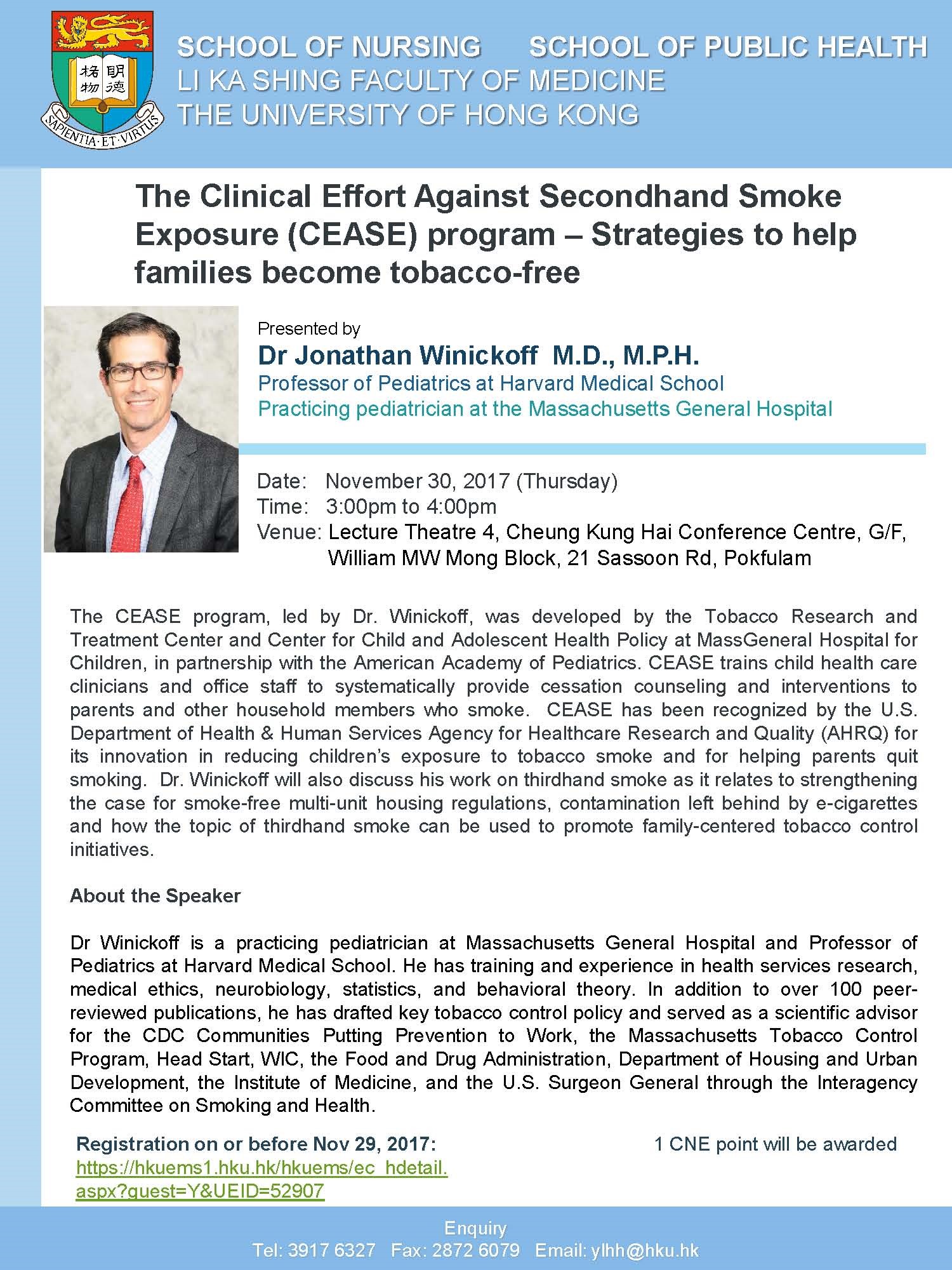 Back