Dr Janice Johnston received the Faculty Teaching Medal 2020
December 21, 2020
In addition to her University Distinguished Teaching Award 2020, Dr Janice Johnston, Associate Professor, Deputy Director (Education) and Head of Division of Health Economics, Policy and Management of School of Public Health, has received the Faculty Teaching Medal 2020.

The award aims to honour teachers who have demonstrated excellence in teaching, and who have introduced and promoted good educational practices. It is a recognition of Dr Johnston's dedication to quality teaching and innovation in pedagogy, which has inspired our students to engage with their studies in deeper and more diverse ways.

The School extends our sincerest congratulations to Dr Johnston for her latest teaching achievement.

To get to know more about Dr Johnston, please view her biography, or a video featuring her journey as an educator.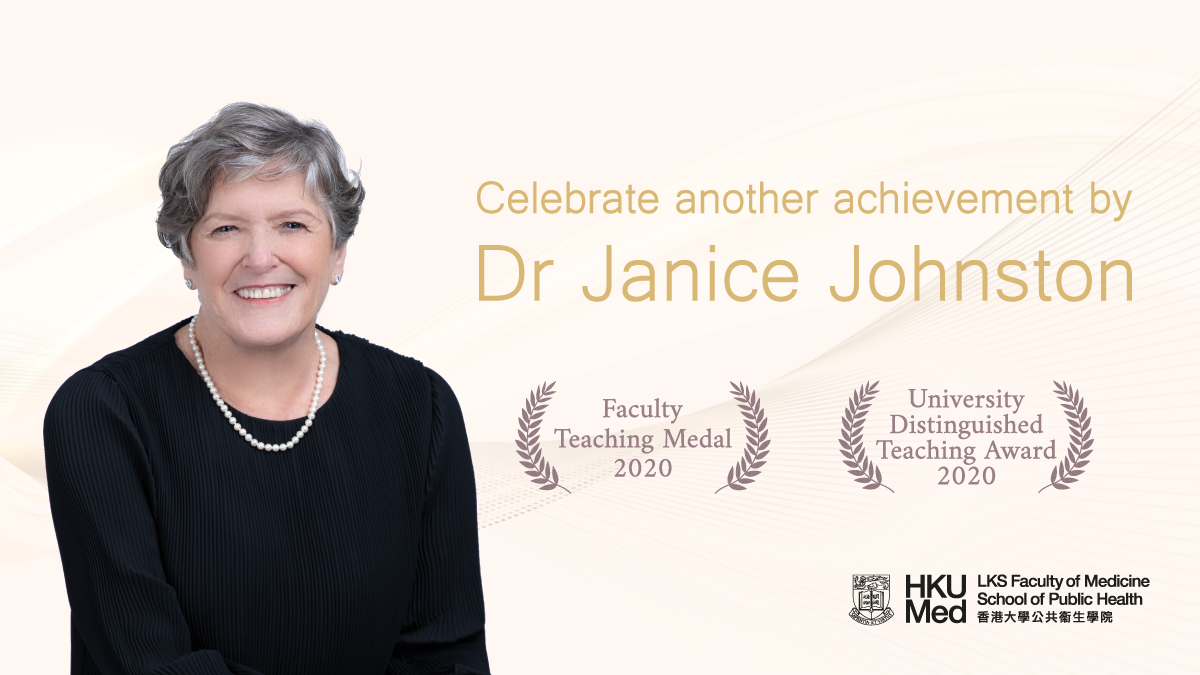 Back